Kodak Alaris appoints Asia Pacific Managing Director
Friday, July 14, 2017 - 11:43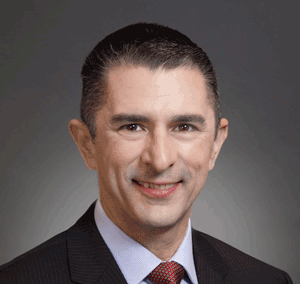 Kodak Alaris has named Leonel da Costa Asia Pacific Managing Director for its Information Management division. Based in Singapore, da Costa will work closely with the region's marketing, sales operations and supply chain teams.
"In this role, Leonel's leadership skills and commitment will be major contributors to leading Alaris Information Management through the next stage of our transformation, as we implement new go to market strategies in this important region," said Cássio Vaquero, Global VP of Sales, Kodak Alaris Information Management.
"Strengthening our sales team and expanding our channel network will drive profitable growth and market share for us and for our partners."
With more than 20 years of experience leading sales teams for Lexmark in the Latin America and Asia Pacific regions, da Costa has deep expertise delivering document and content management solutions to enterprise and government clients.
"Our clients are looking for customised solutions to solve their information management challenges," said da Costa. "The Asia Pacific region is particularly complex. Organisations rely on a multitude of local software applications.
"As a solution provider, this means we must be very flexible by providing APIs and SDKs to enable our integrator partners to successfully deliver customised solutions.
"I'm looking forward to applying this understanding of the markets we serve (whether it's China, India, Southeast Asia or Australia) to the challenges our customers face, with the goal of simplifying their business processes and facilitating digital transformation."
With its newly launched Alaris IN2 Ecosystem, Kodak Alaris is seeking to further expand channel networks and develop customer relationships in vertical industries such as healthcare, government, banking, education, and logistics.
Request further information - Article