Falcon makes Digital Forensics fly
Logicube has announced the launch of a new forensic imaging solution, the Forensic Falcon, that is able to copy hard disk images at up to 20GB/min. It can also image and verify from 4 source drives to 5 destination drives and allows users to image to and from a network location. 
Parallel Imaging allows the user to simultaneously perform two imaging tasks from the same source drive to multiple destinations using different imaging formats. A web-based user interface allows users to connect to the device from a web browser and manage all operations remotely.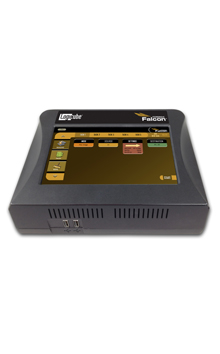 "Logicube's Forensic Falcon will set a new standard in digital forensic data imaging technology," commented Farid Emrani, President and CEO of Logicube. 
"This new solution was developed after in-depth discussions with our customers in the government and private sector, both domestic and international, on what they wanted in their ideal forensic imaging solution," continued Emrani.
The Falcon's multi-tasking feature, which allows users to perform imaging, wiping and hash tasks simultaneously improves efficiency and shortens the evidence collection process. 
Patent-pending Concurrent Image+Verify capabiity takes advantage of destination hard drives that may be faster than the source hard drive, effectively reducing the total image process time by up to half. The solution can also perform a forensic, filter-based file copy. This allows users to filter and copy by the extended file name such as .pdf, .jpg, .mov etc
The Falcon's compact size makes it suitable  for field work and features a large, 7" capacitive colour touch screen. The unit provides built-in support for SAS/SATA/USB/Firewire drive interfaces and offers adapters to support IDE, eSATA, mSATA, microSATA and flash drives. 
Other features of Falcon include a multi-pass wipe function, AES 256 encryption and decryption, the ability to create password-protected user profiles and a task macro that can set specific tasks to be performed sequentially.