Imaging Service Bureau Directory
The IDM Imaging Service Bureau Directory for Australia and New Zealand provides a comprehensive guide for all your document outsourcing needs.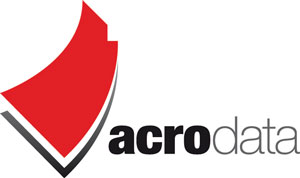 LEGEND
A3+ 
Large Format (Above A3)
MICRO
Microform Conversion
BOOK 
Book/Bound Volume Scans
CAPTURE
Data capture/workflow
MAIL
Mailroom & Mail Handling
SCAN-TO-WEB
Online document management
ON-SITE
On-site scanning
ADEC Preview is one of Australia's leading document scanning and document archiving companies. ADEC Preview offers a range of specialist scanning, capture and archiving services designed to improve efficiency and reduce the costs of managing and safeguarding your key documents. These services range from small volume to bulk document scanning and data extraction to web based electronic archiving and physical document storage plus a host of other related services.
Australian Microfilm Services/AMS Imaging is an ISO accredited service bureau that has provided specialised document imaging and management for 40 years.
Our services include;
· active and archive imaging where we can provide digital images for day to day use along with the security of a long term backup format;
· high speed scanning of business records in colour or  black and white to searchable archive format PDFs;
· We can convert microfilm, microfiche and aperture cards back to digital format;
· AMS has the necessary experience to handle sensitive and heritage materials;
· Large format plans, drawings and artworks can be imaged in colour or black and white;
· Small format can be done to PROV specifications in colour or black and white;
· Bound books and volumes can be imaged. This can include an archival copy on microfilm if required;
· AMS can provide VERS compliant records management software or on-line hosting of your data; and
· AMS can provide APROSS approved storage where you want to hold onto the originals to meet your long term disposal schedules.
- We are an ELO Business Partner.
Branca Micrographics complete suite of integrated document management services to streamline business processes, reduce costs and increase operational efficiencies. Combining over 30 years of experience an established methodology to deliver robust dynamic solutions
and the latest in data capture and image management systems, Branca Micrographics offers complete end to end services extending from pre implementation planning through to delivery support and management services to a diverse portfolio of organisations. Branca Micrographics comprehensive document management and support services include: Scanning and Data Capture, Microfilm/Fiche/Aperture Card Conversion. Book and Bound Material Scanning, Hosted/ On-site AP Automation: Web Based Workflow and Retrieval systems.
Additional Locations: Sydney, Brisbane
Chandler provides scaleable document scanning and work flow solutions for your organisation. Chandler manages document creation, distribution scanning hosting and storage on line and off-line.
Converga has a range of office and business solutions that use imaging, data capture, document management and workflow technologies to provide clients with real competitive advantage. We specialise in Information Logistics and Business Process Outsourcing, and in order to provide our customers with effective solutions, we leverage our experience, processes, people, technology and partners to deliver innovation, exceptional customer service and cost savings. We have market leading capability in high speed, high quality scanning and intelligent auto recognition technology and have been providing outsourced services since 1994.
Efficient accurate and secure conversion of large volumes of paper based records to digital formats. Emphasis on electronic litigation support for various legal database applications.
File Scan Services offer professional conversion services throughout Queensland, NSW, Victoria and PNG. We are reseller partners for the Open Text Alchemy CMS suite plus Kodak and Canon true document scanners.
Gosford Micrographics have more than 30 years' experience at converting paper to digital images or microfilm. We offer the best Optical Character Recognition (OCR) service at the best rates. 
We can convert your digitised documents into searchable PDF, PDF/A-1 and/or MS-Word at an accuracy of 99.995%. We can extract data from documents, forms, drawings and plans and use the information as the filename or to create an index file in CSV, ASCII or Excel format. We can convert the following material:
• A5-A3 paper
• A2-AA0 large format drawings/plans
• Microfilm 16mm & 35mm
• Microfiche
• Aperture cards
• Forms
• Invoices
• 35mm slides, photographs, X-Rays
• Duplicate microfilm
• Duplicate microfiche
Harrisons provide great-value scanning and document indexing for ANY application, Accounts Payable, PoD, medical records.... We scan to any format, overnight update by FTP or CD. Indexing is 'gold standard' (double-blind entry/ verification), at 8000+characters/hour/operator, rates you'll never match in-house. Top-100 corporations to SMEs use our web-retrieval solution, so only nominated users gain direct encrypted access to any image from anywhere -A truly nil-CapEx imaging solution needing no in-house maintenance. Our data entry integrates AusPost's Delivery Point ID for guaranteed deliverability of addresses.
Specialising in volume document scanning (up to A3) and document naming / output to your specific requirements. We also have a team of software specialists to integrate document scanning and indexing to your document management needs. We have extensive scanning project management experience. As well as our off site bureau, we also offer a unique onsite short term scanner hire service.
Specialised scanning and data capture bureau service offering full web services for retrieval and workflow solutions of all document and image formats. Customised document imaging solutions for large and small businesses. 
Documents for data entry can be sent via email, efax, remote scanning software no matter where you are located in the world. Speed, price, quality and fast turnaround are our goals for all of our clients.
Additional Locations: Melbourne, Brisbane, Perth, Canberra.
Established in 1975, Microsystems is Quality Assured to 9001: 2008 Standard. Our Services include: High Volume Scanning of Documents, Drawings and Microfilm, Data Entry, OCR, Image Enhancement, Forms Recognition, Scanner Hardware & Software Supply.
Additional Services Offered:
• Ultra High Res Book Scanning; • Daily Scanning / Mailroom services;
• Image upload via Secure FTP;
• Data Warehousing and Disc based Retrieval Systems;
• SharePoint & EDM systems integration;
• Digital Images to Microfilm (Kodak ArchiveWriter x 2); and 16mm, 35mm & 105mm Microfilming.
NZMS have a unique focus on preserving rare, fragile and oversize items through digitisation and microfilming. We have been working with libraries, archives, museums and individuals since 1990, delivering imaging solutions that meet their high expectations for handling, duty of care and image quality. Our Company can advise you on all aspects of digital and micrographic activities including procedural advice, standards and the supply, installation and training of microfilm/microfiche scanning, viewing and printing equipment.
1. A4 to A0+ Scanning in B&W or Colour – at NOM or on your site NOM's bureau services, in most cases while you wait, include:
2. Plan printing with reductions & giant enlargements to 914mm width x 6 metres long, Prints & CAD Plots output to paper, tracing or film,
3. Collated drawing sets printed for tenders,
4. Digital scanning from hard-copy drawings to archives on CD, Digital scanning from 35mm microfilm aperture cards,
5. Scanning & conversion of documents to multi-page PDF files.
6. Scanning Equipment for sale & rental. Authorised local dealer for ScanPro 700 and ScanPro 2000.
PSA has many years' experience in the provision of professional scanning services, and our experienced staff have managed large scale scanning projects for Perth based companies. A full range of colour or black and white scanning services, from high speed A4 and A3 document scanning (colour or black & white) through to images up to 1016mm wide. Scanning of microfiche is also available.
Scan2Archive is a leader in the conversion of hard-copy and microfilm based records into digital format whether it is TIF, PDF, PDF/A, JPG and JPEG2000. The facility is highly secure and our clients have access to the digitised information online through a secure web portal.
SEMA document automation offers your management, staff and customers a new way of doing business, unencumbered by the delays, risks and costs of manual paper-based processes. SEMA provides a complete solution including each phase in the process of transforming your organisation from paper filing systems and manual handling to one where documents move at the speed of thought, assuming whatever form is required at a click of a button. By using world leading imaging and data extraction (OMR, OCR & ICR) technology we are able to convert all your paper documents to indexed electronic documents available for easy retrieval through a client web portal. This solution is fully scalable and is not limited to only paper documents. The solution can manage a wide range of inputs including e-mails, faxes and electronically transferred documents. As an alternative to using the online web portal for the document retrieval the processed images with indexes can be provided back via CD/DVD with the appropriate file structure for you to be able to retrieve the documents using standard software and greatly reducing the need for storage cabinets. The solution is equipped to manage a range of additional services over the basic document storage and management such as Account Payable and Accounts Receivable processing with exception handling capabilities.