Invoice Processing

ABBYY
Tel: (02) 9004 7401
E-mail: sales@abbyy.com.au
Web: www.abbyy.com.au
ABBYY is a leading global provider of technologies and solutions that help businesses to action information. The company sets the standard in content capture and innovative language-based technologies that integrate across the information lifecycle. ABBYY solutions are relied on to optimize business processes, mitigate risk, accelerate decision making and drive revenue. Thousands of companies process more than 9.3 billion pages of documents and forms annually using ABBYY technologies. ABBYY solutions and products are used by many of the largest international enterprises and government organizations, as well as SMBs and individuals.  ABBYY technologies are licensed by world-leading hardware and software vendors to provide Image Pre-Processing, OCR, Data Capture and Format conversion capabilities for their products. ABBYY technologies and products, available on a number of platforms (mobile, desktop and server) and a variety of operating systems (Windows, Linux, Mac, iOS, Android, etc.), include FineReader, PDF Transformer, FlexiCapture, Recognition Server, Mobile Imaging SDK, Lingvo, and ABBYY Compreno-based Semantic technologies.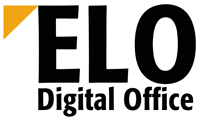 ​ELO Digital
Tel: 02 9460 0406
Email: eloinfo@elodigital.com.au 
Web: www.elo.com/en-au
ELO Digital is a truly global ECM company with Australian expertise! Servicing more than 1,000,000 users in over 40 countries, ELO has become the natural choice in ECM. With more than 30,000 live projects the ELO product suite provides process enhancements, stability and compliance. The Australian based subsidiary engages with Certified Business Partners to deliver 1st class solutions for Records Management, Document Management, Accounts Payable processing, Workflow Management, Mobile access and much more. ELO provides consultancy, development and support services from its offices in Australia – we are local and global. ELO's solutions can be deployed onsite, in the cloud or as a hybrid solution either as a CAPEX or OPEX such as subscriptions, SaaS. ELO is fully scalable from as little as 5 users to large enterprises in excess of 10,000 users. ELO is a Federal, State and Local Government supplier compliant with Australian standards as well as GDPR and FDA requirements.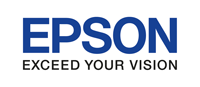 ​Epson
Contact:  Clyde Rodrigues
Tel: 0429 487 013
Email:  crodrigues@epson.com.au 
Web:  www.epson.com.au/products/scanners
Epson is a global innovation leader dedicated to exceeding expectations with solutions for markets as diverse as the office, home, commerce and industry. Epson's advances in scanning technology deliver the perfect balance of speed and reliability for image reproduction of unbeatable quality.  From compact mobile scanners to A3 flatbed scanners that operate at speeds up to 70ppm, the range is designed for a variety of demanding organisations where fast and easy document management is required.  Combine that with high productivity software that allows networking and 'scan to' options including the cloud, its versatile functions dramatically expand data usability and online document workflow. A high quality scanner is a powerful tool. For unbeatable reproduction of photographs, documents and graphics, you can't do better than the Epson scanner range - outstanding results, simple operation and value for money.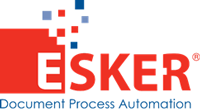 Esker Australia 
Tel: +61 2 8596 5100 
Fax: +61 2 8596 5175 
Email: info@esker.com.au 
Web: https://www.esker.com.au
Esker is a global leader in cloud-based document process automation solutions. Esker's solutions are compatible with all geographic, regulatory and technology environments, helping over 11,000 companies around the world improve efficiency, visibility, and cost-savings associated with the processing and exchange of information.
Founded in 1985, Esker operates in North America, Latin America, Europe and Asia Pacific with global headquarters in Lyon, France and U.S. headquarters in Madison, Wisconsin and AUS/NZ headquarters in Sydney, Australia since 1997.
Esker's solutions span the order-to-cash and purchase-to-pay cycles — allowing organisations to automate virtually any business process: 
- Order Processing: automated entry and routing of incoming customer orders 
- Accounts Receivable: automated sending and archiving of paper and e-invoices 
- Collections Management: streamlined post-sale collection interactions 
- Accounts Payable: automated entry and routing of incoming supplier invoices 
- Purchasing: electronic processing and delivery of supply chain documents

EzeScan
Tel: 1300 393 722
Fax: (07) 3117 9471
Email: sales@ezescan.com.au
Web: www.ezescan.com.au
EzeScan is one of Australia's most popular production capture applications and software of choice for many Records and Information Managers.
This award winning technology has been developed by Outback Imaging, an Australian Research and Development company operating since 2002.
Solutions range from centralised production records capture, highly automated forms and invoice processing to decentralised enterprise digitisation platforms which uniquely align business processes with digitisation standards, compliance and governance requirements. 
With advanced indexing functionality and native integration with many ECM/EDRMS, EzeScan delivers a fast, cost effective method to transform your manual business processes to highly intelligent digital workflows.
EzeScan benefits include:  
initiate intelligent automated processes 
accelerate document delivery 
minimise manual document handling  
capture critical information on-the-fly
and ensure governance, regulatory and digitisation standards compliance.

FileBound Solutions
Tel: 1300 375 565
Email: www.filebound.solutions/contact/
Web: www.filebound.solutions/
FileBound Solutions offers cloud-native, work automation and document management solutions that can be used to underpin any organisation's digital transformation program. These solutions are based around the FileBound software platform and are able to be deployed in organisations of all sizes. The solutions can include capture, document management, workflow, electronic forms, analytics, mobile access (IOS and Android), advanced business system integration capabilities and much more. Solutions from FileBound Solutions deliver organisational efficiencies, drive out manual paper-based processes to decrease costs, increase productivity and support compliance with internal and external mandates. FileBound Solutions customers have the flexibility to create a variety of solutions from complex AP automations to simple document archival and retrieval processes.

iCognition
Tel: 1300 00 4264
Email: info@icognition.com.au
Contact: dom.mammoliti@icognition.com.au
Web: www.icognition.com.au
Information Management and Governance (IMG) specialist, iCognition Pty Ltd, helps our clients to maximise the value of their information assets, while minimising cost and risk. We use an integrated Information Management and Governance approach that combines the disciplines of data, records, and information management to value, manage, control and harness information across the enterprise. 
iCognition's Electronic Document and Records Management System-as-a-Service (EDRMSaaS) represents 20 years of iCognition experience. It is a proven, secure and trusted Software-as-a-Service offering for Content Manager. It can also include iCognition's award-winning RM Workspace for secure web-based end-user access and collaboration, Office365RMBot for fast and easy information governance of Office 365 information, RM Workflow to deliver easy-to-use Content Manager workflows, and RM Public View for publishing and sharing to non-Content Manager users.
​

Informotion
Tel: 1300 474 288
Email: info@informotion.com.au
Web: https://informotion.com.au
INFORMOTION is an innovative professional services organisation specialising in the design and implementation of modern information management, collaboration and governance solutions – on-premises, in the cloud or hybrid. INFORMOTION's workflow tools, custom user interfaces and utilities seamlessly combine to deliver compliance, collaboration, capture and automation solutions that provide greater business value and security for all stakeholders. We can help you map and successfully execute your digital transformation strategy. Boasting the largest specialist IM&G consulting teams in Australia with experience that spans over twenty years, INFORMOTION consultants have a deep understanding of business and government processes and the regulatory frameworks that constrain major enterprises. Our compliance experience is second-to-none. INFORMOTION is a certified Micro Focus Platinum Partner and global Content Manager implementation leader. We are also an accredited Microsoft Enterprise Business Partner, Ephesoft Platinum Partner and EncompaaS Diamond Partner.

Kapish
Tel: (03) 9017 4943
Email: info@kapish.com.au
Web: http://kapish.com.au/
As a Tier 1 HPE Software Platinum Business Partner, Kapish aims to provide its customers with the best software, services and support for all versions of the Electronic Document and Records Management System, HP TRIM, HPE Records Manager (HPE RM) & HPE Content Manager (HPE CM).  We help our customers overcome the everyday challenges associated with information governance and document/records management through software and services that improve the user experience and maximise return on investment. Focused exclusively on HPE RM / CM, our extensive range of software solutions are designed to easily integrate into existing systems or be implemented as new solutions, enable projects to be delivered faster, more effectively and with a higher degree of success. We work with our customers to improve their everyday use and experience with the system. Designed to bridge the gap between users and technology, our software solutions are easily integrated into existing systems or implemented as new solutions. Quite simply, our products for HPE RM/CM make record-keeping a breeze. Kapish is a member of The Citadel Group. Citadel solve complex problems and lower risk to our clients through our tailored advisory, implementation and managed services capabilities.

OPEX
Email: DMA_APAC@opex.com
Phone: +1.800.945247 (Australia only)
Web: digitiseyourdocuments.com.au
OPEX is a recognised global technology leader in document imaging, high-speed mailroom automation and material handling. Since 1973, OPEX systems have provided performance enhancing workflow solutions and cost-effective results to thousands of organisations worldwide. OPEX systems are designed for a wide variety of industries including financial services, insurance, healthcare, government, retail, non-profits, utilities, telecommunication, service bureaus, educational institutions, and fulfilment operations. OPEX has developed innovative prep reducing scanners that address the root causes of workflow issues our customers face. Minimising preparation, paper handling, and other manual tasks not only improves efficiency, but also results in superior transaction integrity and information security. As documents are removed from envelopes/folders and scanned, operators can view each image to ensure it is properly captured. This prevents time-consuming and costly re-scanning later in the process. Moving image capture upstream also reduces information management risks.

UpFlow
Tel: 1300 790 360
Email: info@upflow.com.au
Web: www.upflow.com.au
UpFlow is a channel-first provider of Document Capture, RPA, Document Management, Workflow, Electronic Forms and Integration software products and services. UpFlow distributes and resells products such as PSIcapture, Flow Integration Platform, Ratchet-X RPA, Doc Mgt and FileBound.
- PSIcapture is an innovative document capture platform engineered to combine automation, efficiency, stability and Enterprise-class scalability. PSIcapture provides unmatched integration with just about any ECM or ERP platform [e.g. SharePoint, Xero, Trim, Objective etc.] and allows the utmost in flexibility for deployment in large or small organisations.
- Ratchet-X is a mid-market Robotic Process Automation solution that provides attended or unattended Bots for the automaton of enterprise work.
- Flow is a fully featured Integration Platform that can connect an exhaustive list line-of-business systems with each other.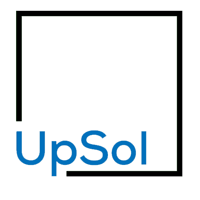 Upsol
Tel: 0800 003 115
Email:sales@upsol.co.nz
Web: https://upsol.co.nz/
UpSol are experts in Digital Transformation and Business Process Re-engineering with strong domain expertise in Data Capture, Document Management, Organisational Workflow, Electronic Forms, Data Integration and organisational change management. We use this expertise to deliver solutions for problems in Accounts Payable, Human Resources, Contract Management, Digital Health Records, Client Management, School Management and many other core work processes.
UpSol is a trusted adviser to hundreds of companies across New Zealand and Australia. Contact us now at sales@upsol.co.nz to see how we can help to solve your critical business problems.