Office 365 puts Icebreaker in the intranet fast lane
Sunday, April 15, 2012 - 18:17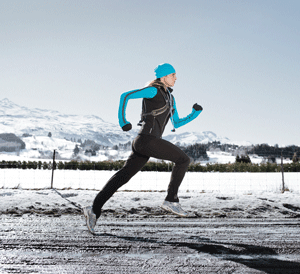 Office 365 is providing New Zealand's Icebreaker clothing company with a global intranet in the Microsoft cloud to support its continued worldwide expansion.
Icebreaker began developing merino underwear and is now a global phenomenon, with  more than 3,000 stores across 43 countries.
The clothing, manufactured from wool sourced exclusively from New Zealand Merino sheep, is sold at Icebreaker stores across the globe. Its second New York store just opened in the Meatpacking District on Manhattan's West Side.
With Icebreaker's success has come rapid international growth and internal systems have not always kept up. More than 320 staff at eight offices around the world have been struggling with just shared drives, email and a whole lot of Skype.
Brooke Riley, Intranet & Social Media Manager at Icebreaker, was tasked with the job of developing a better platform for managing communication between the Wellington Head Office, eight global offices and retail locations worldwide.
"The culture was fragmented due to geography and the limited ability to share company news and success," said Riley.
The decision was made to develop an intranet in SharePoint 2010, in order to integrate with existing Microsoft platforms, provide a single sign on and deliver a flexible and scalable solution.
Once that decision was made, the next choice was whether to deploy in-house or in the cloud. Microsoft Office 365 won the day, for a number of reasons.
First was the speed with which the Icebreaker intranet would be able to deploy. The project commenced in October 2011 with a deadline of April 2012 to deliver a functional intranet.
"The cloud was the best option for us," said Riley, who came to the job after developing and managing the company Web site for the past five years.
"SharePoint Online provides the familiar collaboration, publishing, document management and search features we need. But we do not have to buy, deploy or manage any SharePoint severs.
"We didn't want to put in a lot of new infrastructure – so on premise wasn't right for us (cost, set up time).
"We wanted the limited functionality of the cloud version. Having a smaller subset of features made the project manageable and easier to get moving."
New Zealand SharePoint specialists Knowledge Cue partnered with design agency DNA to pitch against two other competitors for the job of implementing the solution for Icebreaker.
"They impressed us with their presentations and understanding of our brand and what we were after in a partner," said Riley.
"DNA and KnowledgeCue were a standout for what we wanted, most importantly we felt confident that we could have a long lasting, open and trusting relationship with them."
An Intranet content template was developed after consulting with content owners at Icebreaker locations across the globe.
Workshops with key people around the organisation helped establish the company's navigational structure.
"We've never had an intranet before so had to create, gather and find a lot of the information we needed to share," said Riley.
"It was a challenge delivering a solution for the business that catered for the different user groups needs and within a budget so we could continue to develop the intranet as an ongoing project, i.e. Retail needs collaboration, and Brand Marketing need to track Work in Process  (WIPs).
"Before we started I looked around at examples of other intranets but they were all government departments or large corporates, and not anything we could really relate to."
Knowledge Cue Director – Strategy and Innovation Mark Orange said the project required tight timeframes and required the development of an inspiring look and feel to allow the brand values to come through.
As a firm with offices in the North America, Icebreaker was able to open an Office 365 account in the US. This provided an advantage as connections speeds and performance are higher than from Singapore, where the Microsoft cloud service is hosted for the APAC region. Introducing the new Office 365 intranet at the company's eight global offices will take Brooke Riley on a trip around the world in April and May 2012 to give staff  a hands-on look at the new functionality.
Icebreaker presented this Case Study at the 2012 New Zealand SharePoint Conference in Auckland. www.sharepointconference.co.nz
Request further information - Article