10 serious mistakes companies make with SharePoint Part 2
Tuesday, September 11, 2012 - 18:23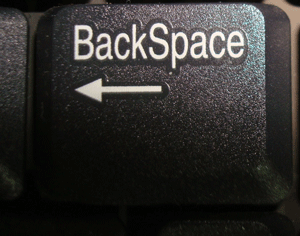 There are many challenges to implementing SharePoint, both seen and unseen. As a result there are plenty of pitfalls and traps to fall into, and it is very challenging to pick just 10 mistakes.  Poor governance, not having an intranet strategy, or not having an intranet committee are traditional mistakes, but hopefully there is more awareness about these issues now. Marcus Dervin, director of Sydney SharePoint/Office 365 consultancy WebVine. focusses on more specific issues that are are often overlooked, but can derail a SharePoint project team's best intentions.
It would be great to hear what you consider to be in your top 10, please add a comment below. 
6. The gap between IT and the business
Business users rely on IT to inform them of what they can do with SharePoint.  However, I have spoken to many SharePoint administrators who admit they do not to tell their business users about key features as they don't have the time to help them use this functionality. IT also rely on the business to give them requirements, however, if the business don't have the information to know what is possible, they won't know what to ask for.  As a result the business may ask for things that are difficult, costly and time consuming to develop.
So there is this information gap. This gap as many people know can lead to frustration, disagreements and a lack of understanding on both sides.
Perhaps a middle ground may have been found if both sides spoke the same language. Configurations to SharePoint can be made without requiring IT's involvement, with the correct knowledge and permissions. Business goals can be created and met if people actually understand what SharePoint can do.
Have knowledgeable SharePoint people in your team that know about SharePoint's features such as InfoPath forms, lists, libraries, search customisation, the many webparts available, personalisation and more. So they can persuade IT to make some of these features available and IT can be relieved of the burden of doing everything.
7. Assuming staff will automatically use SharePoint
Companies that do not engage their staff in how SharePoint is going to benefit them, soon discover a few issues. It's nice to have a nice looking intranet site with news posts and maybe a yammer feed, but is that it? SharePoint is not just a technology solution; it brings about a completely new way of working. People need to be educated in this new way of working together, step by step. Champions need to be found on a grassroots level, and real business benefit needs to be demonstrated. And people won't get it without guidance and understanding 'what's in it for them.
So, in order for people to really appreciate SharePoint, they need to see how it can remove those 'daily grind' tasks.  This is where SharePoint really comes into play. 
* That report that Jo has to email every week to 20 people and then collate answers into a single document can be easily done in 1/10th of the time without Jo having to move.
* Shelley no longer has to email people when she updates certain documents; they are automatically alerted.
* That list of vendors that is somewhere in the file share is now actually accessible, sortable and easy to get to.
* The Finance manager sees updated live finance data at anytime on his customised home page, without having to request the information.  When you give people back their lives through freeing up their time, they love SharePoint, in addition they are much more productive and happy.
8. Executive level support and understanding is not there
In order to transform how an entire organisation manages information, you need executive level support.  Otherwise you won't get the funding needed to go the whole way. Key stakeholders and people in roles like sales will not see the benefit to harnessing and accessing knowledge in the organisations. They are more focussed on external results, not streamlining internal processes.
However, you don't want to let that derail the SharePoint project, as transforming how people work has tremendous benefits to the company.
If the CEO is aware of these benefits and wants the see them realised, then it's a lot easier to get SharePoint over the line, and delivering tangible results.
After all, who wants to be left in the dark ages using shared drives and email and continuously losing  information. So when the right people can convey a clear message to the executive team of the importance of SharePoint to the organisation, the project has a much better chance of success. Make sure you have those people in your organisation, and if you don't have them, get some help. For some reason people really value external consultant's opinions, even if internal staff convey the same message, so consider hiring them even for this pitch alone.
9. Leaving out Search until the last minute
Many SharePoint implementers do not consider SharePoint Search until the launch, like an afterthought.
However, Search is a very important piece in the SharePoint pie, and if it's not configured well, will not deliver accurate results. The more help you can give SharePoint up front, the more satisfied people will be with the results. And they really do expect Google at their fingertips, after all, that is what they are used to.
Setting up managed metadata or tags so that you can filter results needs to be decided early on, otherwise at the end when you have already configured all of your lists and document libraries, it's too late.
For example, if someone can filter the results by department, topic, region, job role, or whatever filters are most suited to your content,  that will be incredibly helpful in searching SharePoint. So understand Search from the outset, take it into consideration, create a Search strategy and implement it. You will benefit from the importance of getting Search right in SharePoint.
10. SharePoint sprawl and incorrectly setting up the environment
If SharePoint is not governed well, it can lead to a plethora of Team Sites and even publishing sites in an organisation. This sprawl leads to a very unstructured intranet, which soon becomes unreliable.  People get lost in numerous sites and lose faith in the integrity of the intranet, and this kind of sprawl can lead to deterioration in server performance.
Very often, SharePoint environments are not configured optimally. Someone installs SharePoint, which can be done fairly easily, and away they go. I have seen a number of companies with large SharePoint environments, relied on by thousands of employees, have their environments crippled due to a poor foundation. A lack of understanding at the infrastructure level, and in configuration, can leave SharePoint farms running slowly, giving a poor user experience, a bad name for SharePoint, and even worse, can grind to a halt.
So ensure you have people who know what they are doing when initially setting up SharePoint, who can take into account the volume of data likely to be reached in a number of years, the number of users accessing the system, and many other key factors.
WebVine are SharePoint experts, providing consulting and delivering projects for small-to-large companies in Australia. Email: info@webvine.com.au Phone +61 2 9554 6057
Request further information - Article