SAP and Concur - The $8 Billion Question
Friday, July 10, 2015 - 11:01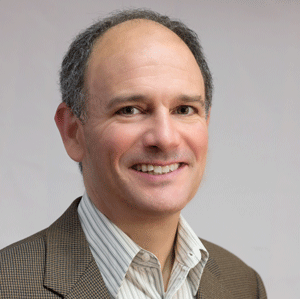 In one of the bigger software deals of 2014, SAP agreed to buy Concur Technologies for $US8.3 billion. The purchase provided the German ERP software giant with an entry into AP Automation and travel-related software for hotels and tourism services. On a recent visit to Australia, IDM asked AG Lambert, Concur's VP, Product Management and Strategy, how the merger was progressing.
IDM: Why do you think SAP was prepared to make Concur its biggest ever acquisition?
AG: I would put it down to Concur's success in the cloud business. Concur started as an on premise business and transitioned to be 100% cloud. So that experience is in our management team of how to do cloud well, I think it was very important to SAP.  If you go back 23 years from when Concur was founded, it started as package software to create an expense report. It evolved to be client-server, and then to the web. Now we are one of the leaders in cloud-based Software as a Service.
Concur's focus initially was on how do we make this whole process of creating expense reports easier? And it was probably 10+ years into the evolution when we said okay, this process of taking a bunch of paper that needs to be scanned, turned into digital information and then put through a workflow for approval, is very similar across employee expense reports and the AP automation side. The technology used to capture invoices (OCR) is now used for something we call ExpenseIt, which allows you to just snap a picture of a receipt, and then it will automatically appear, ready to be dragged into your expense report after it's put through OCR. So we built AP automation off the back of expense automation, and now we're feeding some of the technology of AP automation back into the expense report process as well.  
We also approached the business problem of how to make the distribution of business travel more efficient and more effective for companies and for employees. We opened up the platform for direct connections through the travel agency, as well as through a global distributions system, giving companies a variety of ways to connect to their suppliers. SAP believes that the concepts of expenses, travel and invoices can extend beyond just travel. And Steve Singh, our CEO, is now the head of the SAP Business Network Group, including Ariba and Fieldglass. So we have a variety of business networks that help companies work more effectively, whether it's Concur Travel, the Ariba network or direct connections to suppliers. I think that experience of looking at new ways of distribution and commerce also drove the deal with SAP.
IDM: Will SAP continue to offer Invoice Management by OpenText?
AG: Yes. Concur will stay independent and there are no plans to take OpenText off the SAP price list. We think we're serving a different niche, in terms of what we're doing. OpenText is very good for very high volume, shared service on-premise environments. Concur on the other hand is much more focused on the employee. Concur is good for distributed AP environments where you've got invoices that are being managed by different units around the business without a lot of centralisation, or smaller organisations where the amount of setup and installation for OpenText would be too much. The other big difference, I think, is that Concur is 100% cloud-based. And one of the reasons SAP bought Concur overall was to help accelerate their move to the cloud. We're providing an option where we can work with the customers on-premise system and then provide a cloud-based frontend for invoice capture and the workflow.
IDM: So will Concur be definitely targeting non-SAP accounts as well.
AG: We are. We're developing specific integration for SAP ECC to make sure that we have seamless integration with the SAP customer. However, Concur's business, although there was a fair bit of SAP in it, it was always multi-ERP. We have some VARs but by and large we're selling direct.  
IDM: It's interesting to see SAP acquire a traditional AP automation provider, after its earlier purchase of Ariba, one of the big names in EDI. Is this just a case of catering for all possibilities, or is there a concerted push towards one way or the other?  
AG: With the purchase of Concur, SAP's created what we're calling the Business Network Group, which is a combination of Concur, Ariba and a company called Fieldglass that manages contingent labour and service contracts. We're looking at opportunities for Concur on the expense and travel side to work with Fieldglass to deal with non-employee travellers and non-employee expenses, and Ariba to manage network and non-network AP solutions. We're looking at how we can bring all these together in a series of networks that are connecting businesses. Some networks are direct like Ariba, where you can eliminate the need for invoice reconciliation altogether, because it's totally electronic. Some are more indirect, where we're facilitating the processes on both sides of the transaction to try and make it more effective.  
IDM: What are the main obstacles preventing adoption of AP automation. Many have the volumes to justify digitisation, but resistance to change and the initial upfront cost of deployment are major barriers.
AG: I think those are two of the biggest. Another that I'd add in there, is moving to an automated solution requires a standardisation of processes. When you are handling things manually you can say, if it's from this vendor on this week of the month, it goes to Bill and on this other day it goes to Steve. AP automation forces standardisation of processes, which is nothing to do with the technology, but is sometimes a challenge for companies to say okay, what are the rules, and how do we make them consistent across all the invoices that are coming in. We've been a player in the market for about 10 years now.  And we've really seen a big acceleration in the last 3 years or so. In Australia specifically, we're seeing a lot of uptick in opportunity, again, in in the last year or so. And we expect it to continue in the years ahead.  
IDM: Is the SAP AP automation market itself saturated or are there opportunities there?
AG: For smaller companies, AP automation is often completely un-automated. In many cases, big companies have some form of solution already but it's not where they want to be, and they're looking to how they evolve that forward.  So, for small companies, this is a new field. For large organisations, AP automation is virtually a replacement market, and looking at how you can take advantage of new technologies and approaches.   
One of the key differences to our approach to AP automation is to be more employee-centric. And to not view this as simply an AP problem, but how do you help manage spending across the organisation. One of the strengths we have is that we're a leader in travel expense solutions as well. I think that helps us in two ways. One is that many companies consider us for an expense management solution in managing your travel expenses, and then we proved to them that we're effective, we're low-cost, that their employees will adopt it, and then we have a conversation about AP automation. It also helps us in terms of our design approach. The nature of employee expense reports and travel it has to be very intuitive design. And so that's different than a lot of, some of the traditional AP automation vendors which are more back office-centric. We end up being viewed as much easier to use than a lot of the competition.  
There are also opportunities as we look forward around the split between the pre-approved spending that has a three way match, and employee-initiated spending. Particularly with smaller companies, you'll have the situation where they'll tell the marketing manager, just put it on your credit card and expense it. And that provides a loss of visibility to spending. So for these smaller organisations, we're really trying to pull together the expense report side, and the AP automation side.  So you've got a full view of all your spending. I think, that's something that makes Concur a little different.