Kofax stays agile under new ownership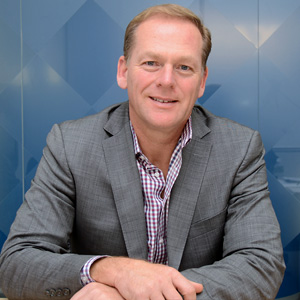 Shortly after Lexmark's $US1 billion acquisition of Kofax, Howard Dratler was appointed head of sales with Lexmark's Enterprise Software division and placed in charge of the global field organisation. On a recent visit to the region, IDM got the opportunity to quiz Dratler on the progress of merging the operations of Perceptive Software, Kofax and ReadSoft.
IDM: Lexmark has stated that it is unifying its technologies under one universal Lexmark brand. Where does that leave Kofax and TotalAgility?
HD: We are certainly unifying under the Lexmark brand, but Kofax has certainly a strong brand of its own in the market, 25 years in the making.  It's one that we're certainly sensitive to maintaining a presence for a period of time as we take a rational step-wise approach to unifying under the Lexmark brand.  We're not completely eliminating and removing that brand right away and we'll continue to reference it and certainly we'll be careful in terms of how quickly we can move away from it.  At the same time also we put a lot of effort and a lot of energy into making TotalAgility a strong product brand. In fact more of the capability that we now have as a combined organisation will roll up under the Kofax TotalAgility brand as we move forward because we do believe it's very reflective of the capabilities and our philosophy of allowing the customer to become much more agile in their business with our solutions and products. 
IDM: Over recent years, Lexmark has acquired an end to end product set from capture to ECM. Is the Kofax TotalAgility platform uniquely tied in any way to the Perceptive ECM? Will it be in the future or is TotalAgility to remain entirely ECM platform agnostic?
HD: That's a good question and I think everyone has similar questions.  Are we going to make it exclusive?  Kofax TotalAgility can certainly take advantage of Perceptive ECM and there's some really important use cases where it provides a good benefit.  But at the same time each will continue to be sold independently.  There's not going to be an exclusive relationship.  We're not going to force that situation any more than we would force a Kofax partner or customer to somehow adopt Perceptive Content.  We'll leverage the best of both, we'll improve our capabilities as a result of those technologies together but we're not going to mandate and we'll certainly allow customers to choose.
IDM: Kofax has a history and a large customer base worldwide; over 20,000 organisations.  When Lexmark acquired Perceptive it was seen as natural that Perceptive would target the existing Lexmark MFP and device customers as an extension of what their existing set is.  Is there a similar approach for targeting the Kofax customer base for the Lexmark ECM product?
HD: We'll certainly look at the great opportunity we have to cross-sell and up-sell not just the Kofax customer base but the Perceptive customer base.  Also into the Lexmark MFP and management service clients as well. Most customers have a digital repository of some form already.  They already have business process management. They already have analytics.  They may have multiple content repositories but the reality is that they still have a lot of problems and they still have a lot of pain.  And what we do is we really focus our products and capabilities on solving those pain points that they haven't been able to solve with these other capabilities.  So we will continue down that path and we find that to be a very effective approach.  We have some unique capabilities that allow us to differentiate ourselves from what customers may already have. 
IDM: Has there been any product rationalisation between ReadSoft and Kofax?
HD: We took steps shortly after the acquisition closed to evaluate the ReadSoft, Kofax and Perceptive product sets in terms of where there's overlaps, where there's uniqueness and how we want to position things going forward.  I can't say it's 100 percent complete but we've done a lot of work in a relatively short period of time and we've announced the various positioning of those products.  For example, in Oracle ERP environments we're leading with Kofax MarkView.  In SAP world, needless to say ReadSoft had a very strong capability with Process Director and we're leading with Process Director in those cases. Perceptive Content, their AP content solution, has connectors for a significant number of ERPs that are outside of Oracle or SAP.  So we've got a tremendous amount of coverage now in virtually every meaningful ERP that's out there.
IDM: Kofax boasts more than 850 channel partners globally.  Many of these have existing alliances with other ECM vendors.  In those cases will you keep using those channels for your Capture and Work Flow software and leave in place with their existing ECM vendor relationships? 
HD: Actually when you add in Perceptive and ReadSoft we probably are talking more like 1500 partners on a global basis.  We're not forcing anyone to make any dramatic changes relative to other products or technologies that they may currently represent.  We're certainly making those Kofax partners aware of the Perceptive ECM.  We are also making them aware of ReadSoft's SAP capabilities.  Likewise for the Perceptive partners we're doing the same thing, and for the ReadSoft partners.  But we're not forcing them off of something that they may currently have, relative to a competing ECM. We certainly would encourage them, give them a lot of incentives to consider our rich set of capabilities now, and that will continue to be our approach.