Macedon Ranges takes the integration path for EDRMS
Thursday, October 22, 2015 - 12:35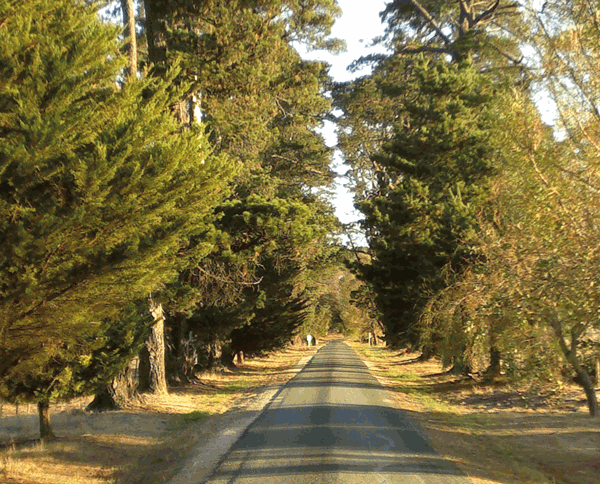 Macedon Ranges Shire Council is a local government area in Victoria, Australia, located in the central part of the state. It covers an area of 1,747 square kilometres and, at the 2011 Census, had a population of 41,860.  It is home to distinctive mountain range of the same name, and the iconic Hanging Rock.  The region is popular with both domestic and international visitors, due to its natural attractions, wineries, and its proximity and accessibility to the Melbourne metropolitan area.
In late 2014, Council selected Kapish with HP Records Manager (HP RM) through a tender process, to replace their existing Electronic Document and Records Management System (EDRMS).  Council also use Infor (Pathway) as their property and rating system, which was a key factor in selecting HP Records Manager as the new EDRMS, due to the advanced two-way integration capabilities between these line-of-business applications.
"HP Records Manager has a very strong and solid history of integrating with Infor Pathway as the EDRMS platform of choice, and we are proud to work in conjunction with Infor to deliver this two-way integration utilising our Kapish Pathway Integrator, and the native Pathway HP RM integration", said Kapish Director, Jon-Paul Williams.
Council's adoption of HP Records Manager (HP RM) required two large data migrations as part of the project.  The first data migration saw Kapish migrate more than 400,000 records into HP RM, which came from a previous EDRMS. 
"This included some 948,000 rows of data with 9 million unique fields, 1.4 million rows of log information and 351GB of electronic files", said Williams.
In addition, Council chose to integrate HP RM with Infor Pathway for all modules in use, and in the process migrated over 200,000 electronic documents from the Pathway application repository into HP RM. 
"The Pathway data migration was undertaken by Council's internal project team with assistance from Infor, Kapish and consultant Debbie Prout, who were all great to work with on this project", said Williams.
With the project implementation commencing in March 2015, the production cut-over occurred just four months later, on the Queen's birthday long weekend in June.  Both data migrations were accomplished over the long weekend, after the previous EDRMS was switched to a read-only mode before the data migrations began.
Together, these two data migrations enabled the benefits of HP RM to be realised from day one, and allowed the previous EDRMS to be shut down immediately following, while delivering two-way integration between HP RM and Pathway.  This was a key requirement by the business, to deliver immediate benefits to all users, and remove the need to manage legacy information in a separate application or pay for unnecessary maintenance costs ongoing.
Director from Prout Consulting, Debbie Prout was initially engaged by Council to develop a Business Classification Scheme (BCS) and as the project progressed and additional resourcing was required this role was extended to assist with the internal project management and implementation on behalf of Council.
With over 25 years' experience working with local government, the BCS was a fairly straightforward exercise for Prout, who was assisted by the work already done in this area by the Municipal Association of Victoria. 
"We were able to utilise that as the starting point for a BCS for Macedon Ranges, so all of the mapping from the BCS to the Disposal Schedule was done before Kapish commenced the migration", said Prout.
Incoming mail is scanned and registered into HP RM via EzeScan, before being routed via workflow to users for processing. 
"Council is still running a hybrid system that is fairly paper intensive for legacy records, but that will transition over the next 12 months, as almost all new records are now being captured electronically, or scanned via EzeScan where possible", said Prout.
"Because of all the preparation work that was done at the start, the implementation and migration went smoothly and the challenge now is to look for business process improvements which Council can implement with the HP RM solution."
The bulk migration of documents from shared network drives is planned for the future using Kapish Explorer and the simplified drag-and-drop features.  Kapish Explorer was selected as the primary interface for the HP RM solution, providing the ability to drag-and-drop emails into HP RM or use the native integration in Outlook.
Other features that Kapish has provided include integration with MS Office via the Kapish Word Add-In (KWA) for letter generation and replies.  KWA inserts a tab into the Microsoft Word Ribbon, allowing HP Records Manager Properties to be inserted into new and existing Microsoft Word Documents, as well as Mail Merge functionality.
Kapish Easy Link is used to generate permanent hyperlinks to HP RM records, which can be embedded into other Documents or applications supporting hyperlinks.  This product provides the ability to link, for example, a policy document to the corresponding procedure (within the document itself; for easy retrieval), and publish links to a Policy Library website, while always retrieving the latest finalised version.
Planning has already commenced for the implementation of Kapish Web Grid (KWG), which will be integrated into ePathway for publishing HP RM records online through Council's website.  KWG dynamically publishes lists of HP Records Manager records on the internet, intranet and SharePoint web pages.  It is being used to allow council officers to share documents relating to development applications to external parties from HP RM.
"This solution was an excellent choice for Council, and the project team members, both internal and external pulled together to deliver the project in a short timeframe without compromise". 
"The next step will be to bed the system down for a few months, then look for continual process improvements moving forward", said Williams.