The self-fulfilling prophecy of intelligent automation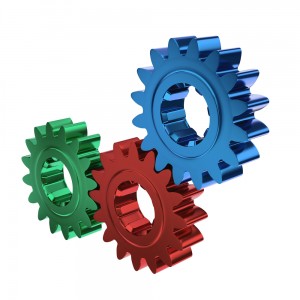 Today's need for automation is real and is not going away. It is undeniable that the intelligent automation market is going through a rapid democratisation process and societies we live in are somehow more inclined to coexist with virtual cognitive workers. The end-goal of automation is not anymore perceived as a Kafkaesque nightmare of unpredictable and uncompromising robots!
From automation that just "execute" (data centre automation to robotic process automation) to automation that "think" and "learn" (autonomics, cognitive computing and ultimately the holy grail of true artificial intelligence), the intelligent process automation market is growing at fast pace and in an orchestrated manner. This market is now projected to exceed $US40 billion by the year 2020 (per IDC's ICT Market Outlook).
Three major indicators are, slowly but surely, reinforcing the belief that intelligent automation will be part of our future:
Near-confirmation of expectations due to increased knowledge and education of stakeholders (positively or negatively affecting the intention to use intelligent automation)
Substantial increase in adoption (driven by more industrialised, content-based and cost-effective deployment)
Perceived immediate and future usefulness (based on more compelling use cases, success stories and market trends)
The next-generation business ecosystem is naturally emerging due to a societal and technological shift towards more acceptance and usage of automation. The constant quest for more intelligent automation will be a promising and rewarding journey but without any doubt a tumultuous a complicated one…
Getting the right intelligent automation strategy supported by appropriate technologies will need proper thinking and planning! Will intelligent automation just serve specific purposes and contexts (running processes that require extensive "swivel-chair" access to multiple existing systems or increasing cognitive capabilities in targeted sub-processes) or will it be used to holistically and gradually transform the workforce environment across the organisation?
Building commitment from senior leadership towards large scale adoption of intelligent automation will be a long journey. Let's be realistic here, there is still a long way before knowledge-based virtual workers can accurately start to gather unstructured data without pattern, process rules based on dynamic languages and ultimately make complex judgements. There is no doubt that in order to be successful and widely adopted, the intelligent automation journey should be considered as a strategic initiative. But how to convince and get the buy-in when benefit realisation plans are difficult to determine because too many variables are involved and unknown?
Overcoming cultural resistance to automation and managing the change will require planning, discipline, and effective communication. Don't underestimate the business technophobia and operational fatigue that has been built up during the long and tedious IT and Business transformation years. Some form of IT literacy and skills will be required in order to assimilate and embed intelligent automation.
Initial strategies for scale will face execution obstacles that can potentially slow down mass adoption. From a business perspective, deployment of intelligent automation at "process" levels will not consistently realise expected benefits. A wide range of unstructured processes and activities are and will continue to be highly unstructured and therefore resistant to automation (successful application of intelligent automation has been very limited so far). From an IT perspective, will IT functions feel that intelligent automation is another burdensome project that will stretch resources and create additional maintenance and support activities? Will there be any space for example for mass RPA deployment (GUI integration) in already highly automated processes (that leverage robust and commoditised API, allowing reliable and cost-effective integration between systems)?
In addition to key drivers such as end-to-end process optimisation, real-time data-driven insights or risk and compliance intelligence, cost reduction (mainly FTE replacement) will remain the primary driver for investing in intelligent automation. It is evident for example that the targeted adoption of RPA will bring tangible cost reduction but how advanced intelligent automation as a whole will actually create business value and boost agility?
There will be non-negligible security concerns regarding the risk of the entire intelligent automation environment being vulnerable to internal or external data breaches and potential data manipulation. Now that intelligent automation is actually increasing the level of digitisation and networking, how to ensure that the intelligent automation environment is reliable, secured and cannot be tampered by intentional fraudulent cyber activities (accessing the robot controller to re-calibrate processing logic and sequences, altering master data or extracting data logs, etc.)
Significant co-investment between organisations and service providers for defining and aligning intelligent automation strategies will be the norm. Money will be spent on preparing business cases, running proof of concepts, determining how to scale up the pilot and defining target operating models. Offering large discounts, putting fees at risk and defining value-based revenue will be common practices. But one thing is sure is that intelligent automation tool providers will be the big winners!
In order to reach a stable "automation" state, systematic reliance challenges will create business fatigue and bring initial cost up. A lack of process and data standardisation will continue to be the automation bottleneck. Like any machine, 100% reliability can't be reached. If instructions provided to the robot have been defined with errors, the robot will just execute bad instructions (replicating processing errors in a very large volume until detected) that will ultimately impact the effectiveness of the process (having to reverse all the chain of errors).
There is no doubt that established service providers (the likes of IBM, Accenture, Cognizant, TCS, Wipro, etc.) have built extensive intelligent automation capabilities via accelerated development of proprietary technology (Watson, Holmes, Trizetto, ignio, etc.) or strategic alliances with mature off-the-shelf technology vendors (IPSoft, SyntBots, etc.). In addition to that, an HfS survey has revealed that almost half of organisations (buyers) want to roll out intelligent automation with their existing service providers. However, serious "challenger"service providers (other large consulting practices and professional services) andniche specialised firms are starting to methodically transform existing practices by building in-house area/ sector based intelligent automation capabilities, developing proprietary content and building strong alliances with technology vendors and established service providers. At the same time they are actively educating the wide range of stakeholders. The right mix of intelligent automation and labour arbitrage will be part of most value propositions. There will be a lot of alliances or let's better say "coopetition"!
Dependencies (with other ongoing IT programmes, business transformation initiatives, existing data storage/ processing capabilities, required period for jobs/skills shift, termination date of existing BPO contracts, etc.) will create an initial bottleneck that can block the rapid development of advanced intelligent automation. What if the best intentions are here but the intelligent automation ecosystem is somehow paralysed by shortage of experts, IT limitations or internal and external competing forces?
Rethinking the redistribution model of income and wealth gained through increased intelligent automation will not be an easy ride, but at least organisations will not be alone! From the despotic behaviour of "robot capital owners, behind the scenes, orchestrating lobby against wealth redistribution" to the human capital doctrine of encouraging "government taxation on productivity of robotic capital to refinance education and learning programmes" to Bandholz's response of spreading "the ownership of capital to ensure a more equitable distribution of robotic rents" or maybe even to the neo-Marxist approach of establishing "a universal basic income financed by robot taxation", the new redistribution models during mass intelligent automation deployments will be difficult to implement and consistently challenged.
The unanswered question of resource reallocation mechanisms needs to be addressed in a holistic and procedural manner. Training future employees and re-training current ones will be a significant challenge. But how will the resource reallocation process will actually be executed and who will pay for it? Will it be easy to reallocate a resource to another existing function/ process by "augmenting" skills? Or convert an accounting data entry/ reconciliation person into a virtual agent calibrator or a data insight curator?
Ralph Aboujaoude Diaz is Senior Manager, Risk Transformation Services, EY UK. Opinions expressed are solely my own and do not necessarily express the views or opinions of my employer.