Technology Assisted Review Heating Up in Australia
Thursday, November 24, 2016 - 12:47
It's been an exciting start to November and it seems that technology assisted review (TAR) has finally reached the tipping point here in my backyard. Following some recent changes to our federal procedure rules, we saw what I believe to be the first document order in Australia to explicitly specify TAR.
But this is not just another mention in an opinion to support the validity of using TAR as a tool for the responding party. This order takes a brave new direction in detailing process through an expert report. More on that later.
Regulators face the same challenges as corporations when it comes to being able to search through collected data. For some, their powers to seize data mean they collect copies of whole systems. They then need to crunch these masses of data before they can make sense of things. The growing size of data and its disparate sources is not just challenging; it is crippling. It requires new approaches to discovering the facts.  
If you haven't noticed, regulators are adopting many modern discovery technologies. They are also starting to ask for assistance or input from their peer agencies around the world. Regulators seek to streamline their own processes in order to understand data faster and effectively search large volumes of evidence that are often stored in many different places.
A great example is the recent speech from Greg Medcraft, Chairman of the Australian Securities and Investments Commission. ASIC is looking at a variety of tools to help its enforcement team use data smarter as part of a broader Australian government initiative.
Growing Court Acceptance
Our courts are also recognising it through the hard work of the industry and the members of our Federal eRegistrars team (the administration side of our cases in the court, see section 10.13 of the Central Practice Note published on October 25).
I'm encouraged by the changes this practice note represents coming to our federal courts. I commend the team for a straightforward, plain-English guide to ensuring legal teams act in the best interests of the parties they represent.  
I especially like Section 7 CPN1, Overarching Purpose, which puts the onus for a fair case in the interests of the parties that the law firms represent, no matter how creative the solution is and without regard to the size of the data.  
And, at the start of this month we had our first document orders, to my knowledge, set with TAR as a specific category within the order between the parties. The case is a class action in Australia's Federal Court in Victoria, Money Max Int Pty Limited v QBE Insurance Group Limited (VID513/2015).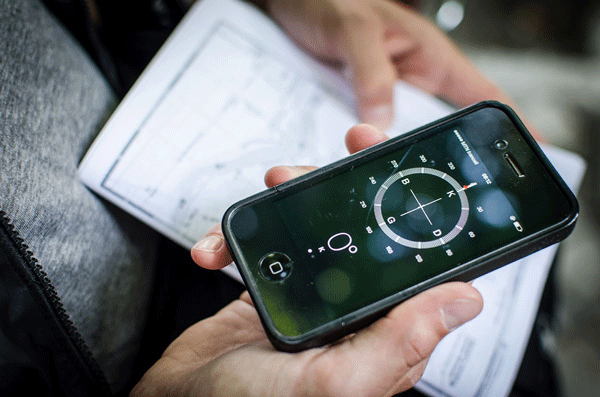 Technology works best when it's pointing you in the right direction. Photo by: Chris Blackhead
Negotiating Discovery Scope
During pre-discovery, Australian law has a fantastic instrument that parties can ask our our eRegistrar to issue, allowing parties to be able to detail the specifics of their case and negotiate the scope of discovery. It is kind of like an open-ended contract between the parties that, as long as they agree, can contain any clauses specifying how discovery should be done within that matter. This collaborative approach to discovery allows a new breed of creativity that can be customized to each matter, as required.
This particular matter's document order, I think, is the most interesting one we have seen yet. The expert report it is asking for does not just include seed sets and F1 scores, as you would typically expect. The order is seeking an expert report into the processes undertaken by the vendor so the court can review them for best practice. This level of detail is fantastic as it lays out exactly how the expert report should be constructed and what processes it should examine.
In short, within approximately 2-3 weeks, the respondent has agreed to make its consulting team supply a report that contains the complete process undertaken during its review and disclosure processes for the consideration of the respondent. It does make you wonder how much emphasis the plaintiff will put on reviewing the process of the results and how it got to the exchanged set it has.   
It will be interesting to see if the differences will be able to be resolved when the expert report is provided (most likely in confidence between the parties). Will there still be any remaining differences if a few unexpected gaps are filled or the suspected gaps aren't there? Only time will tell.
Angela Bunting, Vice President – eDiscovery, Nuix, is a highly skilled technologist and consultant who has worked with unstructured and structured data technologies for more than 18 years.