A Strategy for Search – the key to an effective Digital Workplace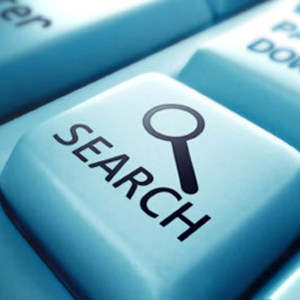 An oft-quoted statistic has information workers spending 1.8 hours each day or 9.3 hours per week searching for information. If you are in a team of five, this equates to one of you making about as much progress as if they spent the day at the football. 
Before everyone volunteers for this job, it's worth taking a look at search from the perspective of a Digital Workplace, as this is often a significant source of:
Essential information in the form of templates, policies, staff profiles and project status reports; and
Frustration driven by irrelevant search results, out of date content, duplicates and absent authors.
Effective information sharing is invariably a key goal for new Digital Transformation projects and one that must deliver from launch if staff are to engage successfully with their new intranet platform.
Even with the best data hierarchy in the world, the fastest way to locate relevant documents is often through search.
We are used to the efficiency of Google search and expect our internal systems to work the same, perhaps forgetting that high levels of content redundancy and a lack of data lifecycle management mean SharePoint has to wade through a lot of data to try and deliver the content users are searching for. Your intranet does not have the search engine luxury of rewarding good content and penalising bad.
With a poor search experience, people will quickly lose faith in their digital workplace and stick to existing methods of information storage like shared drives, or even worse, storing everything on their desktop.
Like most things in the Digital Workplace, search is an area where early planning delivers dividends. The more help you can give your intranet or collaboration platform to deliver expected results, the more accurate your search outcomes and the more satisfied people will be.
Help people find what they need by:
Encouraging Search – place it front and centre, and make it available from every page. With both SharePoint Online and on-premise, you can create a different user interface for search that is more relevant for users.
Creating relevant Search filters. Rather than relying on out of the box filters like date range and author, create filters people can relate to. Use data visualisation to make searching easier such as creating a map as a refiner instead of a list of city names.
Shortcuts: Give people the ability to search in different ways through your Information Architecture. For example megamenus can link directly to information without too many clicks, or custom search functionality can sift through legal documents only.
Displaying Templates are reusable HTML designs you can build to show Search Results in whatever design you wish. Slick presentation breeds user confidence.
Managing content from day one: multiple copies of the same file, out of date content and no approval process in place for critical documents or pages make it harder to search. Set up managed metadata or tags to filter results early on and communicate these throughout your organisation. Ensure teams know to store documents in libraries and link to them instead of keeping them in Yammer streams for example.
After launch, the work continues. In a recent CMSWire webinar, H&R Block Intranet Program Manager Karen Dawns described her focus on search as a central intranet experience.
H&R Block added a simple feedback mechanism to their intranet search results, then drilled down into people's responses to find what they had searched for and what they hoped to find. The top issue was that the information being looked for simply wasn't in the intranet.
Karen's response was not to tell users to look somewhere else, it was to extend the search function to additional sources and visually highlight recommended search results from external systems. This, among other search and content refinements, improved their favourable user rating for "finding information" to 86% in 2018.
Search is crucial to the success of your intranet and collaboration solution. Understand Search from the outset, create and implement an effective strategy and you and your teams will see the benefits every day.
S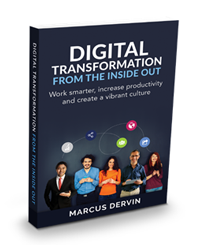 earch is just one of the 9 Pillars or Digital Workplace Success featured in Marcus Dervin's new book: Digital Transformation from the Inside Out  Click here for your free 3-chapter extract:  https://webvine.com.au/book/ or use Discount code: 'IDM' for 20% off.