Avantix faces up to new BPO era with OPEX
Friday, May 18, 2018 - 11:33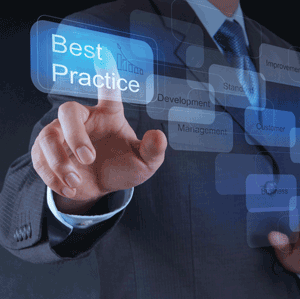 Formed in 2001, Avantix is one of Australia's leading Information Processing providers, operating throughout Australia as a dedicated government and enterprise solution supplier. The company prides itself on helping organisations manage hard copy and digital information – hence the recent installation of two OPEX Falcon scanning workstations.
With a key focus on Mining, Government and Healthcare, Avantix has enabled hundreds of firms to understand and optimise productivity, efficiency, skills and service levels.
Since installing the Falcon, Avantix has seen productivity gains ranging from 35 to nearly 90 percent. These gains have been realised by eliminating the time-consuming document preparation that was necessary using their old document scanning system.
Image quality has also improved because the Falcon provides higher-quality scans than their previous production scanners.
"We're not sacrificing image quality at all for the labour efficiencies gained through the Falcon," said Avantix CEO Duncan Lord.
In addition to day-forward transactional scanning, many of Avantix's clients also have large stores of back files that need to be converted.
"We've found that the Falcon is an unbelievable tool for converting documents of different sizes and in varied conditions," Lord says.
"We no longer have to tape smaller documents to a piece of paper before we scan. All of that prep time has been completely eliminated."
"Our biggest bottleneck for archive scanning was the labour-intensive nature of mixed documents that had been kept over time in folders, containing staples, folds, and in various states of disrepair.
"The OPEX Falcon has provided dramatic increase in productivity for this type of job where also faced the challenge of having to quote on jobs 'sight unseen.'
"With OPEX we can now quantify within a 20% tolerance how long a box would take even without sighting originals, previously this could vary by up to 300% depending on the content of box and the condition of the documents. We can now quote sight unseen with confidence," said Lord.
Emerging technologies such as robotic process automation (RPA) continue to change the face of Business Process Outsourcing (BPO) and the strategies used drive a range of efficiencies in many different types of organisations. 
For many years, mailroom processing has been the bread and butter of the BPO business model. However the rapid shift to electronic communications has reduced this significantly. Avantix is finding a new model providing transactional processing support to its customers.
"Avantix has traditionally focussed on being able to take over particular processes that our clients are finding difficult in-house so that they can focus on areas of greatest value.
"We now find the opportunity is in offering an integrated service to our customers, who may have their own scanning departments yet still face challenges in marrying up the hardware expertise with software solutions and customised workflows. We add value on top of our bureau facilities with professional services."
"Typically, businesses will resource to accommodate mean demands of processing volumes.  In reality, there are peaks and troughs of demand throughout the year.  By building a relationship with these organisations and understanding the business drivers, Avantix is able to identify areas of improvement that may not have been thought possible."
This approach allows Avantix to respond to overflow or continuity of service where clients have encountered interruptions or disruption, allowing the bureau to step in and plug the gaps without any drop-off.
"For transactional processing the ability to integrate with customers is key, to become an extension of their workflow," said Lord.
"This allows us to work with front-line staff and support them in hybrid environments where there are paper inflows needing to work in tandem with the electronic."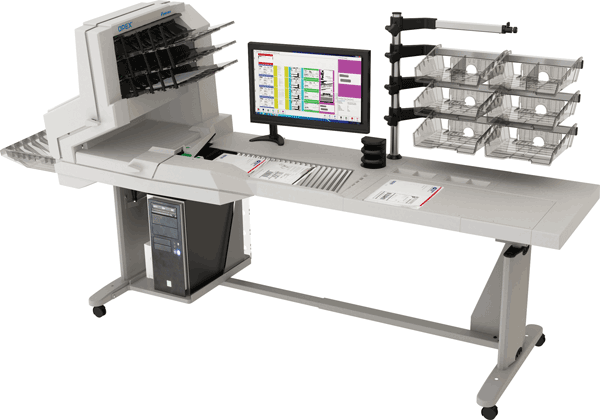 Falcon is a one-touch, universal document scanning workstation that allows operators to scan a wide range of document sizes with minimal preparation. For a company that handles a wide variety of document sizes and types for many clients, that adds up to significant gains in efficiency.
Due to the rise in RPA and software automation systems, it becomes even more imperative that unlocking paper-bound information is done in a seamless manner and does not halt or hinder the process. 
With automation being the backbone for these solutions, any non-conforming documentation can really throw a spanner in the works.
"The OPEX solution gives our scanning operators the ability to classify documents and manual adjustments on the fly by any combination of physical triggers, touch screen buttons or the multi-function ID Assist tower.  This allows for efficient handling of items that are normally a huge drain on productivity. 
"Coupled with the ability to integrate with our automation systems, Falcon creates an environment that operates smoothly under difficult circumstances and removes additional steps and effectively reduces break points.  Under high volume, time-critical applications this is huge for us," said Lord.
For more information, contact: Byron Knowles, OPEX Business Development Manager - APAC. Phone: +61 484 596 470 (m) Email: bknowles@opex.com Web: www.opex.com/contact/sales-contact/