RPA surge boosts ABBYY ANZ revenues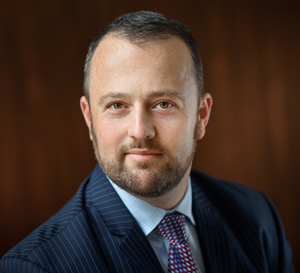 ABBYY has just announced its 2018 financial results, which featured 15% revenue growth worldwide, including a remarkable 34% surge in the ANZ region. The past 12 months has also seen ABBYY doubling its headcount in ANZ to meet local demand. IDM asked Henry Patishman, Director of Sales (Australasia) at ABBYY, to explain the factors at play.
IDM: Henry, what is driving the local growth?
HP: One of the major driving forces has been the local uptake of Robotic Process Automation (RPA).  We're seeing that 70 plus percent of all new projects that are coming across are all related, in some way or shape, to RPA. 
ABBYY has very strong partnerships with the RPA market as one of the only truly independent software vendors that has the full breadth of capabilities to deliver content to robots to take action. 
Many of the RPA use cases are still the same data capture use cases that have been around for many years.  But the people in the organisations that are now engaging are very different people.  It's now the business users that are capable to engage on this level because it doesn't require high level integration into their back-end systems.  They just want a robot that will mimic a human's action on screen, and with ABBYY behind the robot, we can provide that robot with the required information. 
IDM: ABBYY also announced it has grown its global partner network by more than 20%.  Can you give a bit more specifics on how it's changed in the ANZ market?
HP: There are multiple factors behind our success in A/NZ. One of them is our ability to scale our solutions and deliver required outcomes for SME and departmental tasks as well as for the largest and most complex enterprise requirements. Another one is our active local engagement with strategic global partners. The most important factor is the contribution of our strong and ever-growing team of local experts providing full Project Solution Lifecycle support to our partners with our unwavering commitment of a 100% Channel project go-to-market strategy.
Traditionally, our partners have been in the ECM space or in the business workflow space. But now, a lot of the new partners are coming from the RPA space.  That includes some of the largest consulting firms in the world who are very, very heavily involved in RPA now.  And also, some of the world's largest system integration companies are trying to ride this huge wave of RPA.  So globally, that's where a lot of our new partners have come from. 
But there are also many niche RPA integrators that spun up locally and they are finding that as they're going into RPA implementations, they have a need for ABBYY Content IQ solutions and services for anything that actually requires semi-structured or unstructured data to be extracted for the robots to then action. 
IDM: ABBYY is now emphasising its suite "Content IQ" technologies and solutions. What do you mean by that?
HP: Content IQ is a new way of positioning what it is that we do.  ABBYY has always been about understanding content and making it useable.  So, we are providing, I guess, the brains, the eyes and the ears to the robot.  Simple OCR is the eyes, and then as we find relevant information to extract to pass onto future steps, that's the IQ part, where we are the brain actually intelligently identifying key pieces of information and providing them, and making them accessible for future steps in the business workflow process. 
IDM: What are the industry verticals that are driving this growth in ANZ?
HP: For us, it has been banking, finance and insurance that have been the key growth sectors in 2018 and we are still seeing that continue in 2019.  There seems to be a lot more action and willingness for change within the banking and financial services industry to reduce costs and improve the way that they actually interact with customers, and automation is a key part of that. 
IDM: Is it specific applications or more broadly Digital Transformation that is driving growth?
HP: I think it's a broad digital transformation.  There's no specific application.  A number of the banks that we're involved in are looking at pretty much every single data intensive process and looking at how they can automate them.  Obviously, certain processes take priority due to either compliance issues or being particular pain points, but ultimately, it's a complete digital transformation approach across the entire business that's actually driving this growth. 
IDM: How advanced is the Australian government on digital transformation? Is there still work to be done?
HP: There are a few standout departments that have taken significant steps forward in digital transformation.  But as a whole, there's still a lot of very labour-intensive processes that are taking place across all levels of government.  It is something that is looking to be addressed but within government, things tend to move a lot slower than they do in the corporate world.  But it does look like government is beginning to focus more and more on that area and introducing digital workers and actually going down the RPA path as well.