ABBYY outlines Digital Transformation drive
Friday, June 14, 2019 - 12:21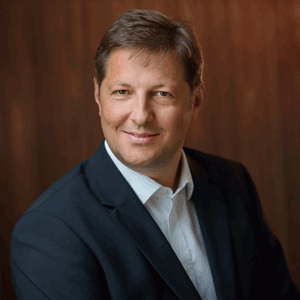 Chief Sales Officer Bodo Wagener oversees the global sales organization for ABBYY. On a recent visit to Sydney he sat down with IDM to discuss challenges and opportunities in the enterprise capture market. 
IDM: ABBYY has been around for a long time helping companies with scanning and workflow tools, is it now looking for ways to extend its traditional business model?
BW: Yes, but that doesn't mean we give up our traditional markets. Back office capture is a mature market, it's been around for 20 years. There are still some organizations installing capture for the first time, but you also find many that are installing capture for the third time, and it's getting more and more complicated to do business there. We must look into other areas and we are doing this right now.
IDM: Which markets are you focusing on as you look to extend from traditional back office capture?
BW: Dealing with documents, with text, with language, that's our DNA and it doesn't make sense for us to go to a completely different area. We see a lot of activity in the digital transformation market to enable smoother customer processes, better customer experiences, faster onboarding and more revenue.  This market is way bigger than our traditional back office market, but it's driven by other people who are not so familiar with data capture. They're not familiar with traditional PDF and document conversion.  So, we must approach them in another way, and that's what we are doing right now.  
IDM: What technologies and processes do you see as the most exciting for taking your approach forward?  
BW: We have to change to make it easier for users to consume and roll out our Content IQ technology. Collaboration in the RPA market requires a different go-to-market than in the past. It needs less professional services and products that work out of the box. These need to be consumable by knowledge workers without teething problems. We're investing in this area.  
IDM: ABBYY has been developing its computer linguistics technology since the 1990s. How is it being deployed in the market today?
BW: We have invested a lot of resources and money into this technology. We now embed it in our existing products to make them better, to make them smarter, especially the learning capabilities and the artificial intelligence technology pieces we have been integrating into our standard products. This makes them less dependent on configuration, able to learn and train on the job.
IDM: Amazon and Google are both now offering OCR and machine learning as a cloud service. How big a threat is that to the traditional OCR vendors? 
BW: It seems to me at least for the near future that Google and Amazon are not trying to create a business based on these technologies, that they're using these technologies to bring users to their platform. I don't think they've really started to compete with us in selling IP based on these technologies. To embed it, you must have a professional services team that is able to deliver projects on the customer's side and is able to commit to SLAs. Just try to imagine calling somebody in Google or Amazon to say you have a problem with your installation. You won't get any help. You can try, but you're pretty much on your own.  Our licence agreements provide this kind of protection to our customers, and I think this is one of the huge benefits we offer.  
IDM: What are the biggest challenges in your business right now?
BW: There are great challenges all around us. I think technology-wise, we have to understand that the future is not on premise any longer. The future is cloud-based, that's clear. We are now focusing more on offering different consumption models like subscription and per transaction, which better facilitate current business requirements and potential transition to cloud, rather than the traditional perpetual licensing model.  These consumption models will assist our customers and us to better facilitate the fast paced and ever-changing business requirements especially when it comes to "Speed to Value" and utilisation of cloud. 
One of the other challenges is a lot of noise created by new startups that are bringing what they're calling cutting-edge technologies, machine learning and AI. The challenge with this is that these companies can show a good demo, but when it comes to real-life projects, they are completely out of their depth, and customers are getting really bad deployments, or really bad outcomes from those deployments, which makes them lose faith in the technology altogether. By the time they've come to us, they are very, very hesitant to do a proper engagement.  Because they've tried this before.  Well, you haven't tried it with the industry leader, you haven't tried it with someone who's been eating and sleeping and working with this for the last 30 years. And that is a big, big challenge because a lot of people are buying into the hype, without actually having people that can deliver on that hype, or have the extensive knowledge and capability and background of the industry, and where it's all come from.  
Right now, we are really investing in making consumption of this kind of technology much more intuitive, much more out of the box. That's our mission.