Kodak Imaging says business as usual despite Chapter 11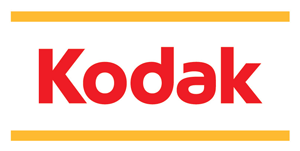 Kodak Asia-Pacific says its business as usual for the Document Imaging (DI) division despite parent company Eastman Kodak filing for Chapter 11 bankruptcy protection.
During the Chapter 11 reorganisation, which is due to be completed in 2013, the Kodak company operates effectively under the protection of the US court. It has secured a $US950 million line of credit from Citibank to continue operations during the Chapter 11 reorganisation.. At the completion of the reorganisation, it will either emerge with its debts restructured or require parts or the whole of the company be sold to pay off its creditors
Francis Yanga, Business Manager/Channel Manager, Document Imaging, Australia and New Zealand said, "A US Chapter 11 proceeding is different from bankruptcy in other countries, it is not liquidation - it's a process that allows companies in the US to take aggressive restructuring actions and come out as a stronger, leaner, more efficient organisation. This is not uncommon as major US airlines, car manufacturers and other iconic brands have filed for Chapter 11, continued to operate as normal under Chapter 11, and came out a stronger entity.
"The Chapter 11 filing applies to Kodak in the US only. Kodak's international businesses, including Asia, are not part of the filing and will continue to operate as usual.  Kodak will continue normal operations throughout this process, including paying salaries and benefits to our full current workforce and providing first class service to our customers.
"The success of our customers is our number one priority. Kodak is committed to meeting all our obligations in terms of product supply, warranty and service maintenance contracts.  It is business as usual."
Kodak's DI division is responsible for document scanners, capture solutions and service. It has a dominant market presence in local service bureaus, shared service organisations and government, health and corporate imaging. Its scanners are used extensively in medium to large businesses with high-volume document workflows including digital mail rooms, census projects, insurance claims and invoice processing.
The 2011 Australian Census was accomplished with 11 new Kodak i1860 high volume scanners acquired by the Australian Bureau of Statistics (ABS).
Kodak's Capture Pro Software is also increasingly serving as a front-end capture platform for SharePoint Server and other digital environments.The company has also broadened its base into small to medium business with entry level and portable scanners.
"It has been a consistently successful business within Kodak for years," said Yanga.
"We are the leader in the market space we serve particularly in the production scanning segment and this US announcement will not affect how we run DI and the key investments we continue to make on future products.  We will in fact have more exciting new products and product enhancements scheduled to be released throughout the year.
"Document Imaging in Australia and New Zealand has been a lean, efficient and very successful business within Kodak for years.  We continue to win major scanning projects across various industry segments by working very closely with our very capable distributors and our network of valuable channel partners."
In a letter to customers, Dolores K. Kruchten, President, Enterprise Services and Solutions and Vice President, Eastman Kodak, wrote: "Document Imaging has just ended an outstanding year which unfortunately is masked by the broader news about our company. In 2011, the Document Imaging team has exceeded its performance goals in a year that was tested by bumpy economies around the world ...We look forward to continuing to serve you for many years to come."
The 131-year old Kodak company has endured a costly restructuring in recent years as its market dominance in traditional film and picture imaging was eroded. Despite holding many innovative patents in digital imaging, it has not been able to transform this into market success.
Although Kodak says that its investments in digital and materials deposition technologies in recent years resulted in over 75% of its revenue being generated from its digital businesses in 2011.
Kodak is attempting to secure a buyer for its treasure trove of patents, with estimates of the value ranging from $US1-3 billion. It has also filed numerous patent infringement suits against companies including Fujifilm, HTC,  Apple and Samsung.
Kodak listed overall assets of $US5.1 billion and debts of $US6.75 billion in its petition last week to the US Bankruptcy Court in New York
"Kodak is taking a significant step toward enabling our enterprise to complete its transformation," said Antonio M. Perez, Chairman and Chief Executive Officer.  "At the same time as we have created our digital business, we have also already effectively exited certain traditional operations, closing 13 manufacturing plants and 130 processing labs, and reducing our workforce by 47,000 since 2003. Now we must complete the transformation by further addressing our cost structure and effectively monetising non-core IP assets. We look forward to working with our stakeholders to emerge a lean, world-class, digital imaging and materials science company."
"After considering the advantages of chapter 11 at this time, the Board of Directors and the entire senior management team unanimously believe that this is a necessary step and the right thing to do for the future of Kodak," Mr. Perez continued. "Our goal is to maximize value for stakeholders, including our employees, retirees, creditors, and pension trustees. We are also committed to working with our valued customers.
"Chapter 11 gives us the best opportunities to maximise the value in two critical parts of our technology portfolio:  our digital capture patents, which are essential for a wide range of mobile and other consumer electronic devices that capture digital images and have generated over $US3 billion of licensing revenues since 2003; and our breakthrough printing and deposition technologies, which give Kodak a competitive advantage in our growing digital businesses."
Kodak has created a Web site to deliver further information on the Chapter 11 reorganisation at www.kodaktransforms.com. Enquiries are also welcome to francis.yanga@kodak.com