Looking for records in all the wrong places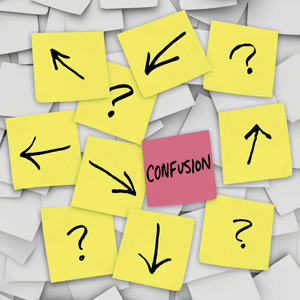 Recordkeeping – yawn. We all know what that is: Whack some metadata on a document, refer to the file plan, apply a function/activity classification, determine the correct retention and disposal schedule, click, save, done. Right?
Well, no. While play-it-by-the-ISO15489-book recordkeeping systems do have similarities, a record is not defined by where it gets stored, but by what it represents. A record can be anything that provides evidence of a business decision or action, or that is used to contextualise and justify those decisions or actions. Records can be documents, emails, a database entries, sticky notes, index cards, iPhone videos, Tweets, or even something scrawled on the back of a napkin.  One of the most important reasons why recordkeeping systems exist in the first place is that strong controls on records make them more useful for evidentiary purposes. Even meticulous documentation that cannot be proven to be genuine, accurate and complete may get thrown out in a court of law. To achieve this evidentiary standard, there are three key tests that need to be met:
Can we prove the record's authenticity and integrity?
Can we show that effective access controls were in place?
Have we kept a robust history of changes to the record?
As the explosion of cloud-based information systems continues, users are signing up for systems that support specialised business processes with little more forethought than how to charge a corporate credit card twenty dollars per month. Unfortunately, many of these services ignore the enterprise need to meet these recordkeeping tests (most damningly, far too many allow records to be deleted by virtually any user without confirmation or an audit trail). This leaves organisations that adopt these tools vulnerable from a Records Management perspective.
However, not all cloud service providers are so cavalier. I wanted to highlight three niche tools by Aussie vendors that aren't traditional records management systems, but which take the need for good quality recordkeeping very seriously.
Hexigo
Hexigo (www.hexigo.com) describes itself as a "collaborative decision management platform for enterprise". At first glance it simply looks like a web-based discussion board, but it has a few unique twists. Firstly, each "thread" is actually based around people putting forward proposals which require a decision. Until a decision is made, the thread remains open. The tool provides a robust mechanism for discussion, voting, and putting forwarded amended proposals, as well as analytics and search. Since the whole purpose of Hexigo is to act as a long-term repository for past decisions, improving corporate knowledge retention, it acts very much in the recordkeeping space. The ongoing integrity of the decision repository is a key benefit of Hexigo's approach.
QFire
QFire (www.qfiresoftware.com.au) is a new offering in the marketplace which tackles the problem of ensuring that records received from distributed staff and organisational partners are of high quality with a minimum of formal ICT involvement. With a flexible, plain-English rules engine, users can submit data spreadsheets for evaluation against data quality rules. If these rules pass a benchmark level, the data in the spreadsheet is then imported into a dataset for subsequent processing. QFire also allows individual rows of data to be passed or failed depending on the quality rules configured. In short, QFire provides a useful, flexible gateway for accepting requests and reports without constraining submitters to a particular technology approach. 
But quite aside from this, QFire offers two benefits over traditional email or post submissions: integrity and non-repudiation. The submitter receives confirmation of acceptance or rejection immediately, without human intervention. Additionally, all arguments about who submitted something and what happened as a result can be quickly settled through reference to QFire's comprehensive logging and auditing capabilities.
JIRA Agile
JIRA Agile (www.atlassian.com/software/jira-agile) is by the veteran software company Atlassian, one of the market leaders in software that helps teams to track issues, plan, and prioritise work. Historically, Atlassian products were predominantly used by software developers. However, organisations increasingly see the benefits of using Agile management techniques such as Scrum and Kanban for a broader range of projects and change initiatives. 
Unlike most Agile tools, JIRA Agile provides flexible and granular controls over the items that make up an Agile backlog. With proper security configuration, JIRA Agile can meet evidentiary requirements for recordkeeping while at the same time retaining the benefits of a flexible, visual representation of decisions being taken and actions being completed by your teams.
There may not be a traditional Word or scanned PDF document in sight when using these Hexigo, QFire, or JIRA Agile. But they are part of a new breed of software tools that empower end-users in getting on with the job and generating useful records along the way. There are obvious attractions for archivists in having all records sitting in a single back-end system.  However, we are seeing signs that the traditional document-based paradigm of recordkeeping is beginning to break down.  
The reality is that these tools, or something like them, are quite likely being used somewhere within your organisation already. The question is whether Records Management is going to fight against the inevitable, or to find ways to maintain compliance with recordkeeping standards while supporting users to be productive in their use of these new tools and approaches.
Stephen Bounds is founding director of knowquestion Pty Ltd, a specialist information and knowledge management consultancy that holistically examines and optimises organisational systems, processes, and practices. To find out more visit http://knowquestion.com.au or follow Stephen on Twitter @smbounds.