Barossa Council stays in TRIM
Monday, February 10, 2014 - 17:33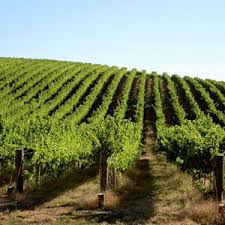 If there's one thing that any IT Department would ask for more of; it's sufficient resources to handle the vast number of projects and priorities driven by the competing demands of different parts of the business. ERP, mobile applications, HR, collaboration, social, and intranets are all clamouring for attention like a bunch of spot fires in a heat wave. 
This ongoing pressure across all areas of the business saw South Australia's Barossa Council tread water with an ageing TRIM 5.2 installation from 2005 until earlier this year when it elected to bring its EDRMS platform up to date. The need to upgrade a number of other core business systems and desktop and server operating systems put the EDRMS update on the backburner, however in 2013 it has now upgraded 115 users out of 150 full time staff from TRIM 5.2 to 7.3 with the assistance of Kapish. 
"Our TRIM 5.2 installation was showing its age and we were having issues with poor titling and metadata for all records and there was a lack of integration with core business applications," said Ryan England, Barossa Council's Manager, Information & Communication Technology.
"Also, integration issues with Outlook and Word meant they were continually crashing on a regular basis". "We engaged the assistance of Kapish for the project and found all of the staff to be excellent and really fitted in well. As well as upgrading our TRIM version to 7.3 we also implemented a number of the add-ins from the Kapish product suite. 
"The project was completed on time and budget and we have seen a significant increase in the use of TRIM across our business following the completion of this project which also included training for all staff."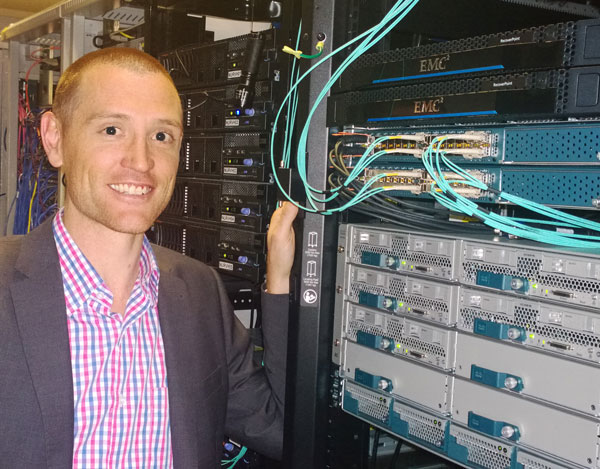 Ryan England, Barossa Council's Manager, Information & Communication Technology.
Core business applications in use at The Barossa Council include: Finance One, Infor Pathway, MapInfo GIS and a SharePoint 2010 intranet with Windows 7 (64-bit) and MS Office 2010. 150 staff are located at Council's head office in Nuriootpa with six remote sites. 
"Under the previous version of TRIM there was a growing problem of inconsistent titling of records across the organisation which was causing us a number of issues in relation to trying to find records in a timely fashion throughout our document management system," said England. 
"With our TRIM 7.3 upgrade we were able to update our titling standard and ensure staff were aware of our requirements for how incoming documents are stored". 
This information was made available to staff through the development of new Quick Reference Guides by Kapish which focus on delivering just enough information to users for common tasks and topics. 
"We now have stable integration with MS Office applications and core business applications and the ability to link to documents in TRIM from SharePoint". 
"The overall improvement to server and application performance has resulted in a greater take-up from staff who enjoy having a standard new menu structure and the ability to keep records of 'favourites' and 'recent documents' held in TRIM." 
Nathaniel Mason, ICT Applications Specialist was the project manager for the implementation and attributes the projects' success with positive user response and uptake to a well-planned upgrade strategy in testing, migration, deployment and training. 
"We designed a strategy that delivered 'hands on' testing and training throughout. It was vital for users to be able to tangibly test, train, and immediately have the new version of TRIM available at their desks to try it out and really cement the concepts. 
Kapish's ability to understand the feedback given in testing and deliver the features and training that users said they wanted gave opportunity to focus on highlighting the benefits and ease of complying with document management. 
Migrating existing user settings, favourites and setting a global toolbar meant the change was seamless and let the new features shine". 
Kapish TRIM add-ins 
In addition to supplying the new TRIM version, software licensing and installation, Kapish provided a suite of their TRIM add-ins including; Kapish TRIM Easy Link, Kapish TRIM Explorer, Kapish TRIM Folder Wizard and Kapish TRIM Word Add-In. 
The TRIM Easy Link add-in is used to present documents from TRIM inside the SharePoint environment so staff can access them easily while ensuring good document management and version control managed by TRIM. TRIM Easy Link allows any TRIM records (e.g. Policy documents) 
TRIM Explorer was recently deployed to 5,500 users at a federal government agency as the primary interface to TRIM for electronic document and records management. When combined with goTRIM, the native iOS mobility solution from Kapish, users are provided with a consistent interface and user experience between these two products. 
TRIM Folder Wizard was used to create standard folder structures within TRIM as templates, which are automatically copied when new folder structures are required for specific business purposes. It also includes the automatic application of classification, retention and security on folders, as well as the ability to copy TRIM Word Add-in templates which are then automatically populated by this product. 
Barossa Council has used the Kapish TRIM Word Add-In to add some corporate staff templates stored in TRIM so that when staff go there they are confident they have the latest version. TRIM Word Add-in ensures that users are always accessing a single source for corporate templates, while TRIM is used to manage the version control of these templates and automatically distribute them to users through MS Word. 
The new features available in this product include the ability to reply to incoming correspondence registered into TRIM using corporate templates, and the ability to register mail merge documents from MS Word into TRIM. 
The Barossa Council also took the opportunity during 2013 to upgrade its document scanning capabilities with the adoption of a mailroom scanning solution from EzeScan in tandem with the Kodak i4200 scanner. At present this is used to scan and OCR incoming mail and automate classification. 
"Our staff visited a number of other councils to examine their scanning setup and ensure that we acquired the right solution," said England. 
Barossa replaced an existing scanning software solution that was limited to only being able to scan and OCR 25,000 documents, whereas EzeScan 4.2 offers no volume restrictions. 
Undertaking such a major EDRMS upgrade as this has driven home the importance of creating a strong project team within the organisation, and building partnerships with the right organisations, having regular meetings and undertaking extensive user acceptance testing. 
Now that the new technology platform for TRIM is in place and the right business partnerships have been established, the long term future for TRIM at the Barossa Council looks bright and the IT Department can focus on delivering an even better information management platform.