Ricoh plots ABW move
Monday, February 10, 2014 - 18:16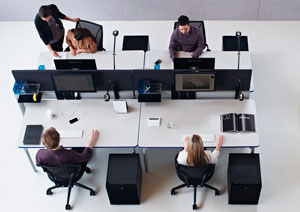 A Laserfiche ECM rollout at Ricoh Australia is helping pave the way for a switch to activity-based working (ABW). 
Many organisations across Australia and New Zealand have embraced the concept of activity-based working (ABW), which eliminates assigned office seating and replaces it with a variety of different workspaces employees can move between at will. 
The promised savings of about a third on office accommodation costs and also potentially boosting productivity explains why employers are increasingly becoming interested. Ricoh Australia is one company planning a move to activity-based working when it takes up residence at new offices in Sydney in 2015. 
To gain maximum benefit from ABW, Ricoh Australia is expanding its use of Laserfiche ECM for around 800 staff to automate business processes and provide employees with instant, secure and anywhere access to information.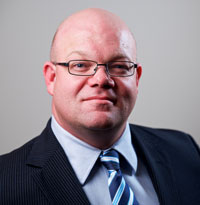 Jim Berne, General Manager - Information Systems, Ricoh Australia, said, "Ricoh Australia's goal in implementing ABW was to improve efficiency and collaboration. Laserfiche facilitates ABW by improving how we store and share information. It also improves staff productivity and reduces costs associated with paper-based workflows. 
Ricoh's finance department already uses Laserfiche to automate contract management. Each month, the department processes 400 new contracts, and has an active contract list in excess of 16,000. 
"I guess the key thing about activity-based working (ABW) from a technology perspective, which is my area of responsibility, is the emphasis of mobility," said Berne.
"A good proportion of our workforce is out in the field anyway. For our technicians, our sales team, and our training staff we've been focusing on mobility outside our office so they can liaise on-site to support our customers. 
"Activity based working brings mobility inside the office, which is an interesting paradigm. In our new office even the MD won't have an assigned seat." 
But it does mean there is no way that people can rely on a private stash of documents, whether it sits in a filing cabinet or a desk drawer. 
"One of the things with activity based working is that traditional paper approval processes become quite challenging because you don't have a defined paper flow. Normally, I've got a CAPEX approval document, and it goes here, and I send it to this department, and they sign that, and that goes to the next department. You know where that department is, and where those people are. 
"In an ABW scenario, you don't actually know where those people are going to be sitting. They might be anywhere in the office, or they could be outside the office. So it's a lot more challenging to route a physical document through a standard workflow. 
"What's happening now with Laserfiche is that as soon as we receive a document, it gets converted into an electronic document, and we use Laserfiche workflow to route that around. There's error checking, there's automated approval steps, there's checklists in there, and there's integration with other internal systems to save duplication of data entry. So we've seen some very significant efficiency gains from that.