Assessing ROI for Intelligent Document Processing (IDP)
Wednesday, March 15, 2023 - 19:42
By Jeff Leibovici, TCG Process
Measuring return on investment for document automation solutions used to be pretty simple: reducing data entry reduces headcount. But simply reducing resources to measure ROI and business benefits isn't as straight forward as it used to be. In fact, many companies would prefer not to reduce headcount but rather ensure resources are working in harmony with advanced technologies to drive scale and innovation. 
Let's start at the beginning; nearly every business process starts with a form or document, digital or paper, one that contains key information which requires action. Optical character recognition (OCR) technology, often tasked with getting that information from these documents, has been around for several decades. 
What began as basic OCR to eliminate re-keying of data from scanned paper forms (structured data), progressed to recognition of semi-structured data such as that from invoices, and has evolved to what we have today: a combination of artificial intelligence (Al), machine learning (ML) and OCR to process unstructured data, information from the most complex (non-standard) document types. It's most often referred to today as intelligent document processing or IDP. 
Through this technological evolution, automating business processes has also evolved, from forms and invoices to insurance claims, loan applications, human resources processes, digital mailrooms and all document-driven processes in between. 
Companies have been automating accounts payable (AP) for years because the tech is proven and has clearly demonstrable hard and soft benefits: lower operating expenses by reducing administrative overhead; eliminate lost invoices and duplicate payments; improve supplier relations; capture early payment discounts, and so forth. 
When digitising your mailroom or automating loan processing, business leaders focus on the commercial business case, largely hard costs, yet may trip up on the hidden, and often future cost of using outdated document processing technologies. Soft cost saving or earnings are often ignored or treated as rounding errors with business cases being approved on 12 month hard cost return on investments.
While automation does yield substantial savings, it is important to future proof investments through careful selection of underlying IDP technologies. 

Over the last few years, more of us have been working from home and companies have had to quickly adapt their IT landscape to ensure employees could work remotely without interruption to their daily business activities (or security risk). This has meant, in many cases, expensive upgrades to existing systems that weren't browser based (and therefore accessible anywhere, anytime). Nowhere in an organisation was the impact greater than in the mailroom.
Many have had to rely on fewer resources on site, and therefore companies are far behind in mail processing. And this, as we'll discuss, has directly resulted in poor customer and employee experiences. 
Often, when companies start to dig into upgrading systems, it comes to light that there are many solutions that have been purchased to satisfy capture and document automation. Often, there is a complex mix of IDP, RPA and BPM as well as department-specific solutions that all are being supported by the IT organisation, and don't take advantage of economies of scale. Reducing the volume of technologies supported, in addition to adopting solutions that are multi-departmental or enterprise in scope, is a great area to realise cost and efficiency savings. 
Of course, software isn't going to solve opening an envelope but investing in browser-based solutions, IDP or otherwise, reduces hardware and IT costs, such as hardware (lap/ desktops) for the remote worker, upgrade costs, additional security for remote access (e.g., Citrix and two-factor authentication), more processing power; and additional licenses. It has well-documented and proven operational benefits, too. Simply login and start working, anywhere, anytime. 
Invest in a modern IDP solution to ensure efficiency and collaboration gains 
As with anything you purchase, no two solutions are created equal. Nowhere is this truer than among the myriad of IDP offerings in the market.
A shared soft cost between IT and the business user (also known as a subject matter expert) is time spent documenting processes and then mapping these new process flows into the selected solution. BPMN, the acronym for Business Process Modelling and Notation, is often used to collaborate on specific business processes in a business process model. 
Simply put, it means the subject matter expert (SME) and IT can easily collaborate on the design of a process; when organisations select solutions that offer in-built BPMN functionality, it means processes are in production far quicker than if an organisation is solely reliant on IT for design.  Faster time to deployment means you can realise the business benefits of automation more quickly and less reliance on IT means you are saving IT resources, and therefore costs. 
Four steps to alleviate email ingestion bottlenecks. Your organisation is being hammered everyday with emails which can quickly become complex, with multiple file formats attached, or embedded, or emails attached to another email. Download this Solutions Guide to clearing this ingestion bottleneck. Click HERE
The no-code dream is often not the reality
Many technologies today claim to be fully "no code", promising to eliminate a dependency on custom development costs. However, there can be a limit to scalability and flexibility. The best solution is one that is no code where it should be, and low code where it needs to be. With this type of solution, anyone who understands the business process and has good PowerPoint or Excel skills can design a process. 
This allows for a configuration-led approach for non-technical users that increases the speed in which process changes can be made, but also provides extensibility opportunities for developers, allowing for ongoing innovation. With modern solutions, an SME can often make the change themselves and the organisation is back in production in a matter of minutes, not weeks. 
Measure twice, cut once (but for similar processes)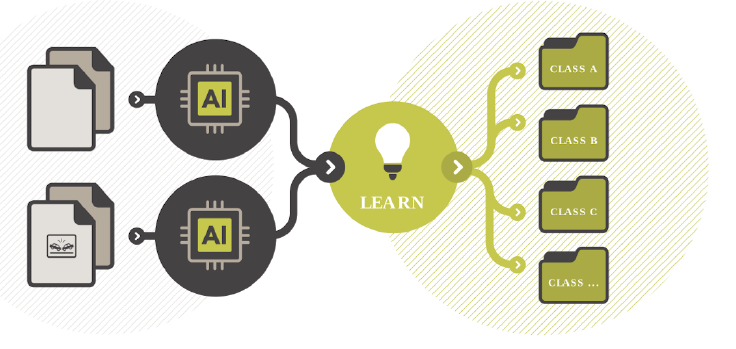 In addition to cost savings and efficiency of collaboration, a no-code solution with reusable processes means you can onboard new departments, stakeholders or customers with the same process quickly and again, with far less IT overhead to do so. This has proven to be especially beneficial to outsourcing organisations or service bureaus (BPOs) who often repeat the same process for many customers. 
Machine Learning and Al in IDP represents a plethora of business and technical benefits
One of the most widely used processes for ML and Al is in the mailroom, processing high volumes (of unstructured documents) quickly and accurately. ML and Al has been specifically developed to automatically determine (classify) each document type and its content and do something with it. Whether sending the document to a person, department or into an automated solution for AP, claims or loans, imagine never having to open a corporate email again?
And as you keep using the solution, the rate of straight-through processing is going to improve exponentially - realising huge time and process efficiency gains. 
Consider the commercial impact of the solution in place today 
Consider how many people you have administering your corporate mailboxes, opening every email and attachment (let's hope they all have the supported viewers for all the various file types you receive), determining the content and taking action. It's a painful and time-consuming task.
And if you're like many of our customers, these administrators aren't adding customer value by confirming receipt to the customer or connecting the mail to downstream processes - they're simply gathering and redistributing mail. Most often these administrators are saving communications to a shared folder where users are required to access and find their own information, too. All of which is incredibly time-consuming and inefficient. 
In the last few years in particular, organisations have seen the volume of documents grow by almost 60% across verticals such as insurance, banking, government, and healthcare. However, customers, suppliers and regulators are still expecting a digital experience and timely responses. 
Manual processing means you can't control costs, but there's a bigger threat too: regulatory breaches, risk of fraud, and poor customer experience, to name a few. Automation will drive down operating costs and prevent security and compliance risk around the document, dossier (or case) and entire process. Advanced automation helps drive operational excellence, such as database look ups and integration to your existing business rules and business systems.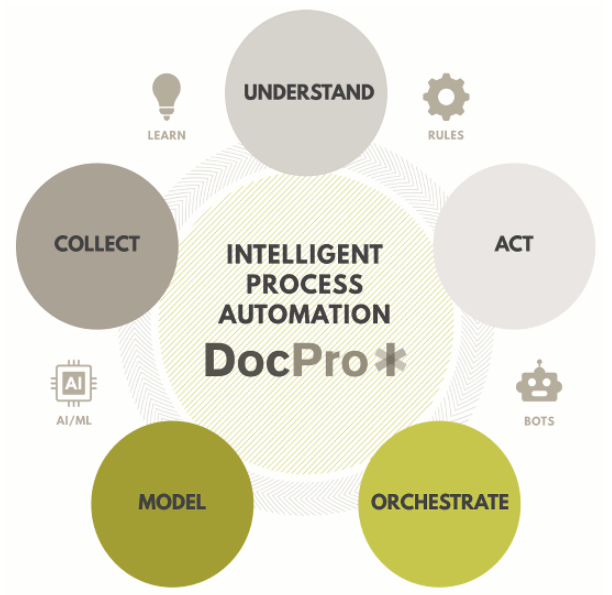 Estimating commercial impact and returns requires a thorough analysis of the resources deployed to current processes along with the associated performance metrics and their impact on customers, employees and cadence.
The "to be" process is then designed and evaluated through the same detailed lens to identify improvements to customer experience, employee experience and operating costs. The monetisation of the soft or hidden benefits is difficult to find agreement on across all stakeholders so is usually omitted from the ROI equation.
It is used, however, to check alignment with overall strategy and values - for example, is it a step in the direction of improving the digital experience for customers that we will have to take someday; does it align with workforce or market trends; does it align with our purpose and is it viewed favourably as such by employees? 
Let a next generation solution prove the ROI for you 
To achieve true ROI, both commercially and technically from an IDP investment, be selective with your vendor choice. Consider how you'll centralise your processes digitally, encourage customers and suppliers to submit everything electronically and, when choosing an IDP solution, look for a cloud-enabled platform. No-code, Al- and ML-enabled solutions will offer the best potential for improving the experience for your customers, suppliers, employees and shareholders. 
IDP automation is a well-trodden path with 20 years of proven benefits, and it is now the first-and most important-step in driving the digital enterprise. Organisations need greater vision and leadership in taking their document-driven business processes to the next level, the level customers and stakeholders are coming to expect.  
TCG Process offers an enterprise-wide solution to tackle intelligent document processing and automation with significant ROI.  Swisscom not only realised efficiency savings but identified a new revenue stream with its DocProStar solution; read more about it at TCGProcess.com.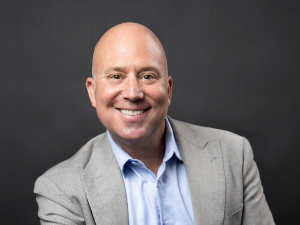 Jeff Leibovici has over 20 years' experience working with leading APAC companies automating document driven processes. from the early adoption of OCR to the latest Intelligent Document Process Automation technologies, Jeff is a digital transformation expert. Jeff leads the TCG Process enterprise sales team in ANZ and is engaged with senior executives and their outsourcing partners to help improve the customer experience, reduce operating costs, mitigate risk and ensure regulatory compliance.