Document Control climbs into the cloud
Friday, June 27, 2014 - 12:48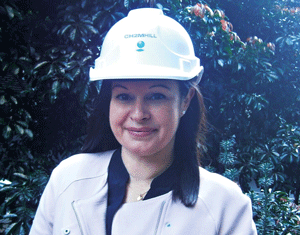 A job ad recently posted online calls for "an understanding of Document Control as it pertains to the Oil and Gas industry particularly in the field of Engineering and Construction." What are the unique requirements of such a role? To find out, IDM consulted a selection of senior Document Control Professionals working across the country and internationally.
In its broadest definition, Document Control is something that every organisation is hoping to implement with the introduction of some form of document management. However in specific industries a much tighter definition is called for, as the importance of strong and detailed understanding of a document's history, versioning and collaboration is critical.
A simple definition is that Document Control ensures that current documents are approved by the competent persons, distributed to the places where they are used, and that old and obsolete versions are removed.
In broad terms, document control provides a means of managing the development, approval, issue, change, distribution, maintenance, use, storage, security, and disposal of documents.
In project-driven industries such as engineering and construction, mining and exploration, document control is vital to the ability of multiple commercial entities to come together and work harmoniously on vast multi-year projects.
Construction and engineering projects can generate "tens of thousands" of drawings, documents and schedules that can be a headache to manage.
Inefficient document control and document management processes are the greatest detriment to compliance for companies doing business in regulatory environments.
In lengthy projects that can involve many partners, and range up to the billions at stake, the stakes are high. The penalties for inadequate management of this process can be severe.
CH2M HILL
Belinda Burton, Head of Document Control Australia & New Zealand at CH2M HILL (pictured above), through experience believes that for most organisations, the first indication that something has done wrong with document control processes won't be picked up until it's far too late, and if the organisation is rigorous on quality and process the fault will likely be human error. 
"The quality of your processes and systems are paramount to the success of a project," said Burton
CH2M HILL is a global giant of engineering, procurement, construction and operations with more than $7 billion in revenue and 28,000 employees worldwide,
Organisations such as CH2M are audited by SAI Global for their compliance with the ISO: 9001 series of quality standards for quality management systems. While undertaking large collaborative projects these document control processes are also audited systematically internally and by other joint venture partners. 
The job of Document Control is often to manage everything from pre-project implementation such as an RFP documentation at conception through to engineering drawings, plans, contracts and even daily construction site activities. 
"Increasingly it is becoming an automatic choice to go with a cloud based or SaaS alternatives for approval, workflow and revision control systems, especially in joint venture scenarios" said Burton.
"The reason being a project could have contributors anywhere, Australia, India, Hong Kong or Mexico. All needing to access information in real time, even if only to check it's progress in a work cue. Once a tender has been awarded often the Document Control structure needs to be in place and functioning in a matter of days, that all of the joint venture partners agree upon.  
"Increasingly jobs of a joint venture nature have firewall issues, compounded by remote locations. It is so much quicker to go straight up to the sky, so to speak"
"Documents can also be moved in bulk with greater ease and projects once completed can be quickly dismantled and disseminated to their permanent systems/networks"  
When selecting a cloud-based Document Control platform for a large project there are a range of global platforms that get the lion's share of business. Leading contenders in this space include: ACONEX, Bentley eB, Field Automated Communication Systems (FACs), Primavera (PCM), and QA Software's TeamBinder.
It is also common to have a customised deployment from a vendor such as OpenText, HP Autonomy or EMC Documentum commissioned for individual projects.
Cloud document collaboration makes it easier for multiple people to access documents, to read or edit, in real time. It is (or should be) much more secure and timely than sending emails back and forth.
"At OpenText we are seeing more and more deployments which are cloud based. The two key drivers are the quicker speed to deployment, greater access and collaboration across internal and external stakeholders and more scalable pricing as projects ramp up and down," said Kevin Hayes VP Sales A/NZ.
Major cloud players and SaaS providers now offer Document Control the ability to generate templated emails out of Outlook which hook into the main repository and are retained as permanent records.
They also simplify the process of creating a searchable archive of all documents related to an individual project available for the joint venture partners to store as an archive.
In fact CH2M HILL relies on these repositories for ongoing management of project archives, while it uses network files storage and SharePoint for its own internal collaboration.
Jacobs Engineering
Currently working on the Rio Tinto Iron Ore Expansion Program at the Pilbara in WA, Chartered Professional Engineer Paul Nathan is Integration & Assurance, Document Control & Risk Manager at Jacobs Engineering.
With 2013 revenues of nearly $12 billion, the firm is one of the world's largest and most diverse providers of technical, professional, and construction services.
Nathan believes there are some key challenges emanating from a lack of appreciation or understanding from Project Managers, Directors and Clients as to what Document Control is all about and the unique demands.
"This results in poor planning and resourcing for document control activities; Further the risks related to poor document control practices are not understood in full by project managers/directors resulting in alarming non compliances and gaps in how documents are controlled and managed in projects. 
"Poor support for document control requirements from Project Engineers results in exhaustive hours spent by document controllers in expediting vendors and clients. This is a follow on effect from project managers/directors themselves not having the required appreciation for document control and its requirements; 
"Both of the above contribute to a stressed document control workforce that often has some high degree of turnover in some organisations and poor morale. 
"Inadequate or ineffective document control software systems are often employed for projects, which limits the execution of effective document control practices. Often the reason for such software having been employed is because of the people who were entrusted to scope and implement such systems themselves are not fully appreciative of the requirements of document control.
"Vendors and contractors similarly have poor appreciation and understanding of document control - hence the cycle continues."
Lend Lease
Geoffrey Brookes, Document Control Manager at Lend Lease - Infrastructure Services, believes there are five essential Information management skills required by a Document Control specialist. 
1)     Attention to detail;
2)     Able to communicate;
3)     Ability to read a drawing or document and understand the revision, status process;
4)     Ability to organise information – understand how and why information is stored and delivered ; and
5)     Knowledge of the industry you are working in and how information flows in that business.
"Document control tends to be a project driven environment – so the challenges are driven by projects and the project requirements but they can overlap into document management," said Brookes.
"You need to have senior management on side, so have a business case that tells them 'this is the cost of the project if you don't use a document controller and this will be the cost if you do use a document controller' How much does it cost an organisation if they lose that plan or contract? What is the value of the documents?  When you tell them those documents are worth $5 million dollars then they take notice!
"You need control of information incorporated as part of the business process.
"The trouble is that we work with humans and not all think the same – so this is never easy. You can set up whatever system you like but there is always a grey area!
"As an organisation you have to know and define a control document/data, etc. It's normally a document that needs to be sent from the organisation (an organisation could be a business group (even an individual) or a business) or a big organisation company or government body
"It is at this stage the "document" needs to be controlled in the EDRMS or document control system. Here is where you get the revision, document version control issues, etc."
A recent study by PennEnergy pointed out that the implementaton of good information control and governance could trim 1.5% off the top line of a project. When dealing with infrastructure projects running into the billions, small percentage cost efficiencies can dramatically result in millions in savings, let alone the managing the compliance risk and litigation potential.
What makes engineering document management so special and different comes down to the type of data the system is managing, according to Oleg Shilovitsky, who holds a hold a PhD in CAD Systems and blogs about the topic at beyondplm.com.
"It is about CAD models, Drawings, Design, Simulation, etc. This data is semantically rich and contains lots of connections and constraints. To manage versions of Excel files is easy. Many document management systems can do so. However, to manage versions of SolidWorks or Inventor assemblies is not so simple. You need to track dependencies between parts, drawings and other elements of interconnected data.
"What is my conclusion? Semantic complexity makes engineering document management complicated. It is all about connections and data dependencies. This is a specialty of engineering document management software. To manage revisions of interconnected files is complicated. It cannot be done on a level of single file and requires different approach. Engineering Document Management (today mostly known as PDM) is a special class of data management solutions used for this purposes."
CH2M HILL's Belinda Burton emphasises that a Document Control professional must be able to interact with the end user in a very specialised industry.
"To deliver a quality product you have to interact with the end user, you have to know what they're doing with the data and how they are applying it to be able to assist users by designing processes that work for them, and for your organisation There is little value in sitting in an office designing a detailed process that works for a document controller and a system, but is almost unworkable on a construction site" 
"It really helps document controllers provide clients with a quick ROI, via out of the box tools that are available in our marketplace, tried, tested and tailored to our unique needs. Data vendors selling in this industry are often ex-engineers, this makes for a greater understanding of the challenges faced on EPCM (engineering, procurement, and construction management) projects, at the $20 million or heading towards the billion dollar level"
Deborah Wilson has extensive experience in Document Control training as a co-founder of neXadyne, an Australian Document Control consultancy and Registered Training Organisation (RTO).
"Document Control is often confused with records or document management," said Wilson.
"Document Control does indeed reside within the domain of Document Management but has a very specific set of processes.
"Previous revisions of controlled documents are records and are managed as such – they are static and can't be changed.  
"Document Control does not manage 'versions', we manage 'revisions'. A version is created each time you save changes to documentation; a revision denotes each time that documentation has been through a review and approval cycle. 
"Document Controllers do not update the actual content of documentation – unless they are included on the review/approval cycle. We manage the documentation but cannot change it."
neXadyne has submitted a proposal to Standards Australia for the development of a national Standard for Document Control.
Aconex
Aconex construction project management software  has been selected to support the construction and operation of Roy Hill, one of Australia's largest integrated iron ore mining, rail and port projects. Located approximately 115 km north of Newman in the Pilbara region of Western Australia, the Roy Hill mine has a total resource of more than 2.3 billion tonnes of average +55% Fe iron ore over a mine life of at least 20 years, with the first shipment scheduled for 2015. 
"The Roy Hill project is a strategic win for us in the Australian mining sector," said Steven Brant, general manager of Australia and New Zealand at Aconex.  "It's a complex project with a wide range of stakeholders and multiple assets to be built. The owner is committed to the use of proven technology to reduce risk and ensure successful project delivery. ." 
According to Brant, Roy Hill and the majority of its contractors are now using the Aconex platform as a single source of project information management and collaboration for the construction and operation phases of the project. The platform is currently being used by approximately 23 different organisations involved in the project, and this number is likely to grow as additional operational contracts are engaged.  
"Mitigating risk in construction projects between different organizations requires a systematic approach to the causes of risk. A key cause of project risk is project teams mistakenly working with out-of-date documents," notes Tod Bottari, Communications Director at Aconex.
"Version control helps ensure that collaborating team members are working on the latest revision of a document. "
Bottari believes construction document management software should support five principles for sound version control:
A project-wide document numbering system. Participants should agree on this at the start of the project to avoid confusion resulting from multiple internal numbering systems.

No duplicate document numbers within the same project. Participants should agree on protocols for registering identical documents in more than one format – e.g., file name suffixes to identify file types (PDF, DWF, ZIP, DWG, DGN).

A consistent revision coding system. Participants should agree on this as part of the project-wide document numbering system. Revision codes can be numeric (1, 2, 3), alphabetic (A, B, C) or a combination of the two (A1, A2, B1, B2, C1, C2).

Sequential coding of revisions for the life of documents. This enables all participants, including those not involved in the creation of a document, to understand how different versions of documents relate to each other.

Clear identification of revisions within a document. This can vary depending on the format of a document – e.g., revision clouds with letters for drawings, tracked changes for Word docs, coloured text or cell backgrounds for Excel documents, etc.

Revisions should be annotated with the current revision number and date on the document or drawing cover. Each annotation should include the reason for the revision – e.g., coordination between disciplines or the owner's instruction to make a change – which supports cross-checking for cost control and variation management. 
"Document management software that tracks document revisions chronologically by issue date helps reduce the time required for project teams to review and compare historical information.  Conversely, a document version control process that is inadequately planned or managed can cause changes in design, scope of works and materials to be overlooked, impacting all participants and multiplying project risk," said Bottari.
Some of these impacts can include:
Unidentified changes can mislead the owner, making it difficult to manage expectations.

Project teams can lose confidence in the reliability of documents, which adversely affects the efficiency and quality of collaboration between them. For example, flawed revision control in the design phase can make tender information incorrect, which increases the number of requests for information (RFIs) and tender queries, as well as overall uncertainty and financial risk.

Document updates can take more time, which requires substantiation of both time and cost increases due to earlier information mismanagement.
"If contractors and subcontractors perceive increased project risk because of issues with document quality, interdisciplinary coordination or version control, their RFIs and tenders will reflect this.
"All project participants should be able to compare historical versions of the same document. This can be difficult and time-consuming, even more so when an annotation of changes is unclear or missing. Electronic comparison of sequential versions makes the process fast, easy and accurate," said Bottari.