Smartgoup concurs on cloud AP automation
A move to the Concur cloud-based accounts payable (AP) automation system is paying dividends for Smartgroup Corporation, an ASX top 300-listed company with over 350 staff throughout Australia, saving time and money by eliminating manual processes using Concur's automation technology.
Smartgroup commenced as a start-up in 2000 and has grown quickly to an $A80M p.a. revenue business. It offers salary packaging administration, novated leasing, as well as fleet management services to Australia's largest employers, predominately Commonwealth and state governments and major public health groups. 
Smartgroup has also acquired multiple businesses in the last several years to complement its offering.  These acquisitions resulted in multiple legacy systems and processes, including payments.  
Making the move to the Concur cloud AP platform helped free up its staff from having to manually enter data relating the business's invoices from multiple business units and locations. This manual activity was a necessity with the business's existing infrastructure, but with the Concur technology, it was able to integrate automated systems into its processes to reduce the amount of manual labour needed.
Smartgroup's financial controller Anita Nicole Sanchez said, "When you are a large company with thousands of invoices a month it's likely you will have a dedicated AP team for processing, review and approval. As a continuously growing and evolving business, staff were being diverted from adding value and support to the business because they were occupied with tasks such as keying invoice data.  
"Implementing the Concur AP platform has freed our resourcing so our staff can spend more time with the business by cutting back on the risk of redundant and non-value added activities."
"The Concur system has also seen us yield a 90 per cent reduction in paper for invoice processing. Previously, while 70 per cent of invoices arrived by fax or email, they would still need to be printed off, put into a manila folder and then placed on someone's desk for approval. The move to all-electronic workflows has eliminated the problem of lost invoices.
 "Our staff can now see the progress of an invoice at any time and the system includes real-time reporting. Previously our finance team had to toggle between different systems to determine the status of a transaction when a supplier called. Now we have one system with full visibility and Concur can also manage storage of invoices," she said.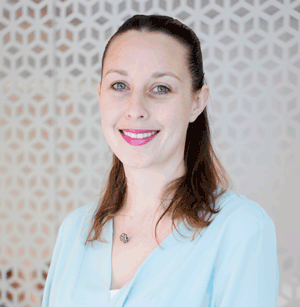 Smartgroup financial controller Anita Nicole Sanchez
One of the reasons SmartGroup chose the Concur platform, according to Sanchez, was for its customer focus and the additional services it offers, such as the Travel and Expense package.
"We have a large IT team developing software solutions for a range of our offerings such as Salary Packaging. We want them to continue to focus on providing end customer value. That's why we selected a business partner who invests this same level of enthusiasm into their customer experience and solutions offering" she said.