Enterprise Search: Making SAP even more intelligent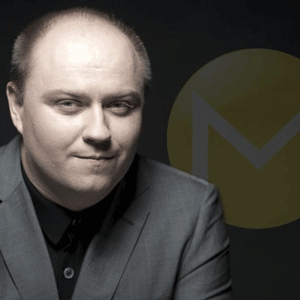 Many companies are working with SAP from dawn to dusk. With the right enterprise search solution, employees can have quick and easy access to all corporate-wide data lying dormant in other data sources centrally from SAP. What that has to do with the Weihenstephaner Korbinian Doppelbock beer brewed by the Bayerische Staatsbrauerei is the topic of this article.
This much is certain: The Bavarian State Brewery Weihenstephan will hold an unforgettable commemorative anniversary celebration in 2040. That's the year in which the company, which is the oldest in Germany, will be commemorating its millennial anniversary.
It is certainly no exaggeration to say that this brewery in Freising, Germany has had an eventful history: Despite numerous wars, disasters and epidemics, the makers of Korbinian Doppelbock and Hefeweißbier Dark continue to brew today more successfully than ever.
The amount of knowledge that has been accumulated in this company over the past 1,000 years, as in many other medium-sized companies in Germany, is more than remarkable. Knowledge that rose slowly over the centuries, but has grown exponentially through the use of IT systems in recent decades.
Correspondingly, many companies are struggling now to keep up with a flood of information about customers, markets, products and suppliers - all data that is critical to further develop the company and to be able stay in the market with competitive products for precisely-defined target groups. After all, that's what it will take to continue to operate successfully for the next 1,000 years.
On the other hand, many companies are faced with the problem that corporate information necessary for the company's development is stuck in different data silos.
Distribution has one piece of the information, the finance department another, the development department does their own thing, and the left hand doesn't know what the right hand is doing. The gaps between the applications are subsequently wide: Typically you have SAP - another traditional German company - in the centre of the software environment, surrounded by numerous other applications that provide structured and unstructured data.
In order to gather relevant information about a particular topic, the employees are forced to jump from one application to another. Under these conditions it proves nearly impossible for anyone in the company to gain a true 360-degree view of their own customers and products. In addition, employees need central access to information which is essential for productivity, such as the phone book, file shares or SharePoint, and even to things like the menu plan from the in-house cafeteria (who can work when they're starving?!) - all from their primary work platform, SAP.
The SAP portal with which the employees primarily work remains wholly unchanged. What is new is that the portal is now working hand in hand with a European enterprise search solution that perfectly accomplishes exactly those tasks that are necessary to survive and thrive in today's business world.
With the enterprise search solution, the information coming from various sources can be automatically gathered and retrieved centrally from SAP. This approach gives new meaning to the quality of knowledge organization.
Internal knowledge management can be dramatically altered without having to turn the complete application landscape upside down.
Step by step to intelligent SAP
Behind the aforementioned enterprise search solution lies an appliance whose hardware and software harmonize optimally with each other. The solution analyses both structured and unstructured information from all corporate sources.
Then it recognizes and classifies the contents, details and subject matter of every document and determines semantic relationships within all this information.
In other words, the enterprise search system is much more than a search engine - it interweaves data so that subject matter units are formed, a feat which would otherwise only be possible through painstaking manual work. In order to merge the different data, the system automatically translates it into a uniform data format and transforms unstructured data - be it from an e-mail or even a video – into a structured form.
The connection to an ERP system like SAP takes place via out-of-the-box connectors, which means that the appliance can be quickly integrated into the application landscape. Overall, the solution, made in the heart of Europe, offers over 450 connectors, including the business applications from Microsoft, IBM and Salesforce as well as various e-mail Systems.
Thanks to a high degree of cross-linking within the application environment, employees can comprehensively access and address various topics right from their primary work platform SAP. If, for example, an invoice is sent, the corresponding e-mail conversation and information from the relevant salespeople can be accessed on request and at the push of a button.
With this and other highly automated information that would enable a 360-degree view of the customer, the staff can immediately determine how important the bill addressee is to the company. This in turn provides the basis for a highly customized and advantageous customer service. In other words, thanks to the intelligence that comes from the enterprise search solution, employees can focus on the company's core business.
The enterprise search solution provides its own data security on the basis of a comprehensive access rights management system. Using this system, the specific content that can be accessed by each employee can be easily defined. Another advantage of a European solution is that no discussions about so-called backdoors are necessary - debates encountered again and again with US suppliers.
Flexible Set-Up
Whether 1000, 100 or 10 years old, companies today face similar challenges.
To meet them, they need to consolidate and aggregate the knowledge that is scattered throughout the company in order to be able to utilize it profitably.
This doesn't require a paradigm shift in the application landscape.
Daniel Fallmann is Founder and CEO of European enterprise search and big data company Mindbreeze. www.mindbreeze.com