Citadel MD seeks a knowledge advantage
Friday, July 15, 2016 - 11:22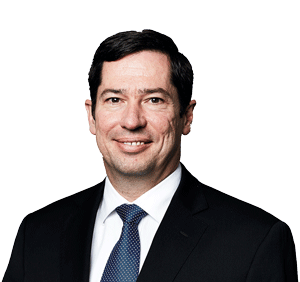 The Citadel Group was founded in 2007 and listed on the Australian Stock Exchange in 2014. Following the recent acquisition of TRIM/RM specialist integrator Kapish, IDM asked Managing Director Miles Jakeman about future roadmap for the company of over 250 staff nationwide which has grown organically and thorough acquisition to now offer managed solutions and consulting expertise in enterprise IT, cybersecurity, health information systems, unified communications, education & training. 
IDM: Why did you decide to acquire a specialist TRIM/RM integrator?
MJ: In federal government, you tend to find Objective, TRIM and SharePoint as the ECM and EDRMS solutions of choice.  Where that choice falls depends on whether they coming from a records management/archivist view or from a collaboration and sharing perspective.
Citadel have been providing solutions around Objective for 11 years now and more recently we have been working with TRIM and SharePoint as a Systems Integrator for a range of Commonwealth agencies.
We were looking to expand across the other applications inside the content management space and rather than having to always find suppliers to resource different projects, acquiring Kapish means that we can increase our in-house offerings.
As an independent SI we've always felt that the customer's requirements and business should guide what applications best suit their requirements. So we find quality solutions that suit different requirements and Kapish fits this niche extremely well.
IDM: Kapish has a strong footprint in local government in Australia, which is a relatively mature market for EDRMS technology. 
MJ: Local and federal governments in my opinion have been moving into this space for some time and we want to deepen our relationships in these markets and build on the success that Kapish has had.  We currently have broad relationships with customers in the health and education space and we feel that with Kapish we've now got other offerings that align well with these markets. Indeed, health and education businesses are now becoming more aware around the sensitivities of managing other people's information and the privacy principles and obligations that come with that.  
IDM: Will the Kapish organisation remain independent as an operation unit or will you be going to market with Kapish's expertise as Citadel?
MJ: To answer that we probably need a little detour into our history. Citadel was not created to be a leading brand back in 2007, it was ostensibly a holding company. Citadel had operating brands underneath it which, at the time, were Jakeman Business Solutions, Frontier People and the Australian Business Academy. We've always retained the subsidiary brand in acquisitions because we feel that there's a bit of secret sauce at the frontend between the brand, its staff and customers. This is something you don't want to lose.  However, these teams within Citadel then matrix at the backend and tailor their approach to market leveraging the skills across teams to provide broader offerings to customers based on their unique requirements.  I intend to keep Kapish's brand alive and the team's done a great job getting to where they do, we're just going to put it on steroids.
IDM: How will you approach the 'cloud-first' and software-as-a-service market. 
MJ: We're a successful Australian home-grown company and we don't offshore.  All of your data resides here in Australia.  So even when we build cloud solutions we're very focused on making sure that sovereignty is retained. Following some major information breaches, flawed offshoring experiences and break-downs through different cultural expectations, we see that more customers are starting to revisit how they've gone to cloud markets and whether they should indeed come back to Australia.  We're very keen to help with cloud-first EDRM solutions in some lower security environments where clients are still looking for some kind of control, assurance, record keeping and audit trails whilst also maximising returns through shared infrastructure and SaaS offerings.  We will help Kapish stand such solutions up in that space coupled with our other SaaS offerings (such as identity and access management as a service). We'll also continue working with HP, Microsoft and Objective Corporation when clients are looking to migrate onto these platforms.
We do a lot of work with Objective and HP in Defence and Government already and we've partnered well in the past so I can't see that stopping, although there will be areas where sometimes you collaborate and sometimes you compete.  We've got different relationships with customers where they're looking for either a different configuration, a different level of service support or a different level of agility or CRM relationship management that other vendors don't provide.  
IDM: You have identified Knowledge Management as a major plank and an important part of your company strategy.  Why do you think that term is so important?
MJ: I'm a firm believer that, as technology is converging and applications integrating more, you've got so much information and so much data that it is becoming harder and harder for people to separate quality from quantity to do their jobs.  
And so the old paradigm of going from data to information to knowledge, whether that's through better search, better presentation, predictive tools or better analytics, (or even a combination of all of those things across devices and across information stores) is becoming increasingly important.  And so I want to bring knowledge back.  Knowledge is what makes the difference in a modern services economy.  Everyone's got information but how you actually value that, how you use that as a competitive advantage, to me is the real differentiator.  So we've stuck it up in lights and we want to be Australia's leading provider of knowledge-based services.