Structured data more valuable than unstructured, say analysts
Friday, August 19, 2016 - 09:37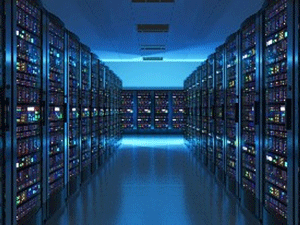 Internal, business systems and structured data is of more value than unstructured data from IoT, social networks and external sources, according to a survey of business intelligence data analysts.
The research from Clutch, a B2B research firm, revealed that when collecting and analysing business intelligence (BI) data, analysts most often focus on their organisation's internal data (70%), business systems data (59%) and structured data (58%). 
The popularity of these sources is due to their structured nature, the research claims. The information can more easily be put into a database and searched, and is more accessible than unstructured data such as the internet of things (IoT) and social networks data.
Nearly 85% of BI data analytics users surveyed said structured data was more important than unstructured data. 
"Newer types of data are more difficult to use because that data isn't in a user-friendly form," said Dean Abbott, Co-founder and Chief Data Scientist of SmarterHQ. "All the old-school data is in a structured form, so you can put it in the database, apply algorithms, and get value from it much quicker."
The survey also found that data generated internally by an organization is considered more valuable to analysts. About 65% of respondents rank internal data as more important than data collected outside the company.
Internal data is more popular because of its accessibility. However, a company can benefit from collecting external data as well.
The survey identifies three necessary steps when selecting a BI analytics solution:
Define the degree of data analysis you want from the tool
Identify the level of technical expertise available within your organization
Determine whether you want to integrate existing platforms with the BI tool
Clutch's 2016 BI Data Analytics Survey included 291 respondents who use BI data analytics tools as part of their job. Respondents worked at companies of varying sizes, with 54% representing organizations with more than 500 employees.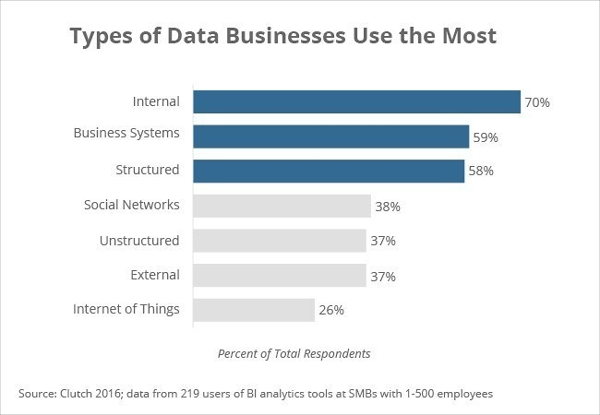 The full report can be found HERE