Powercor Australia energises Salesforce with e-forms
Friday, December 2, 2016 - 10:09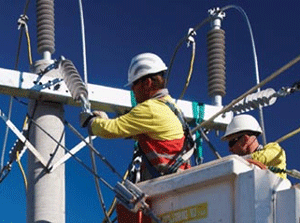 Top Image Systems (TIS) has announced a cloud-based forms processing project integrated with a Salesforce workflow has entered production at Powercor Australia, a leading Australian electricity distributor which delivers power to some 1.1 million homes and businesses in Victoria, Australia.
During a project to optimise internal processes, Powercor Australia sought to replace the manual data entry of handwritten application and service requests forms from various sources such as scanners, photos, fax and mobile processed through their Salesforce workflow.
It needed an automated forms processing solution that would offer on-demand OCR recognition of some 30,000 structured documents per annum.
To meet this need, Powercor Australia has purchased a cloud-based document management solution from TIS that integrates with their Salesforce platform.
Documents from external parties are sent to the Powercor Australia Salesforce system which sends them to the TIS eFLOW Cloud solution to be captured on-demand, recognized just-in-time and to get data delivered back to Salesforce within an SLA of 15 seconds. The TIS eFLOW Cloud Solution provided streamlines Powercor Australia's business processes, reducing turnover time and costs.
Following the successful POC executed in late 2015, the deployment was made "cloud-ready" at the TIS datacenter in February and the overall project within Powercor Australia entered production in Q3 2016.
"We are very pleased by the satisfactory execution of this cloud-based capture and workflow project which integrates with Salesforce," commented Michael Schrader, President, Top Image Systems. "Consistent with content process automation market trends, we continue to invest in cloud and mobile capabilities that increase the value and flexibility of our capture and process automation portfolio.
"Those empower customers to drive process automation solutions that streamline document-driven business processes for various industries, including the energy sector in which TIS has considerable experience and a significant install base."