Overcoming the challenges of information capture
By Vanilda Grando, Kodak Alaris Information Management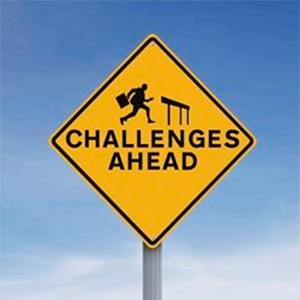 In the era of data chaos, organisations are faced with a near-constant influx of paper and digital documents that threaten employee productivity. IDC predicts digital data will exceed 44 trillion gigabytes by 2020 with 90 percent of that growth in the form of unstructured data.
An inability to harness this data — to turn it into information that can drive an organisation's processes and actions — leads to complexity and lost opportunity.
With the exponential growth of data that arrives in various formats and from multiple sources, organisations must find new and innovative ways to take the complexity out of information capture.
In a survey conducted by Pricewaterhouse Coopers and Iron Mountain, 43 percent of companies surveyed said they "obtain little tangible benefit from their information," while 23 percent "derive no benefit whatsoever."
Today, data chaos is most rampant at the threshold between physical and digital documents. This creates five key challenge areas where organisations can benefit from working with a solutions provider:
Mailroom automation: The ability to scan massive batches of incoming mail, extract and validate information, and route it to the right person or department can jumpstart business processes.
Records management: Digitising records, validating information at the point of capture, and securely sending compact files to the right data stores improves compliance, makes information easier to access, and saves money on transport and storage costs.
Forms processing: Intelligent capture technology allows systems to recognize different types of forms, accurately extract and validate information, and route it to the right place, eliminating manual data entry or rework and freeing staff to do more value-added work.
Customer on-boarding: Fast, accurate management of customer information enhances the customer experience, allows businesses to begin providing services sooner, and allows staff to focus on customer-facing work.
Accounts payable: Every vendor has a different invoicing format, and every product and service purchased involves different data. By eliminating manual data entry, organisations minimize mistakes and rework, enable AP staff to handle more tasks, and get more accurate data to make better, faster decisions.
Within these challenges lies an opportunity to drive growth and efficiency at every level of an organisation. Companies that successfully transform data chaos into usable information will enhance their business processes and differentiate themselves from competitors. The question for most organisations is not whether to embrace digital transformation, but where and how to begin.
The scale and complexity of data today requires an integrated, ecosystem approach to help organisations capture, process, and share information. From a robust set of hardware and software to a strong network of partners that can deliver customized solutions, each element must integrate with each other to seamlessly work together.
Every business has unique information capture needs, and it can be complicated to turn documents into information. With an ecosystem approach, organisations can attack data chaos head on, meeting the many challenges of a digital world to truly transform the flood of documents and information into a powerful competitive advantage.
This article was originally published at ECM Connections.