A look into the future with Alaris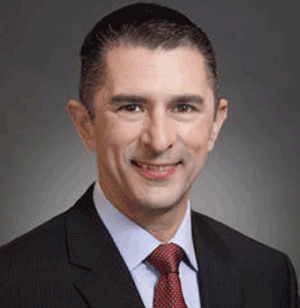 IDM recently sat down with Leonel Da Costa, Managing Director Asia Pacific Region, Kodak Alaris, Alaris Division, to learn about changes at the information management solutions vendor.
IDM: Kodak Alaris recently announced that its Information Management division would operate under the name 'Alaris, a Kodak Alaris business'. What does this announcement truly represent?
LDC: We commenced the repositioning of the Kodak Alaris Information Management business last year with the launch of the Alaris Partner Program, Alaris Capture Pro Software and the Alaris S2000 Series Scanners . The idea behind transitioning to the Alaris brand gradually is that in many markets the Kodak brand is traditionally very strong for scan and capture, while for some the only knowledge of the brand that they have is from the Kodak photographic company. To balance the needs of our partners and end-users across many geographies, we don't want to make a change like this immediately too quickly.
IDM: Alaris' offering includes scanners, software and services. Where are the major growth opportunities?
LDC: I don't think the high growth opportunity is in standalone scanners or software products, it is definitely in complete solutions that combine Capture Pro Software with our scanning hardware, plus OCR, plus Robotic Process Automation (RPA). This is the great opportunity today.
IDM: Is there a long-term future for information capture from paper?
LDC: Yes, I am very confident there is. Our key differentiator lies in the image enhancement capabilities built into all of our scanners (whether they are Kodak-branded or Alaris-branded). This can dramatically reduce the time spent handling documents and can deliver more accurate information to automated workflows.  It is the reason why so many ISVs are coming to us to take advantage of Alaris' advanced image science capabilities.
IDM: In 2017 the company announced a new Alaris Partner Program . What is the state of this program in the APAC region and have there been changes to your channel?
LDC: Channel expansion is an integral part of our growth strategy. We have been working progressively across the globe and China and India were two regions we initially focussed on in 2017. We are now turning to the South-East Asia region and Australia/New Zealand in 2018.
The channel is a major priority for our new ANZ GM of Sales, Angelo Krstevski, in 2018.
A new Partner Relationship Management portal will be rolled out over the next few months to enhance our support for existing local partners. Angelo will also be actively seeking to bring on more new Systems Integrators (SIs), value added resellers (VARs), independent software vendors (ISVs) and Business Process Outsourcers (BPOs) as partners in 2018.
We are presenting a new face to the market in response to the rising emphasis on Digital Transformation in all industries today which is driving this expansion and providing an opportunity for Kodak Alaris to grow.
IDM: It has been reported that more than 90 percent of the Alaris business unit's revenue comes through resellers or distributors. Is that changing?
LDC: The reality is actually higher and our business is done 100% through partners, there are no plans for the company to sell direct. But we are looking to refresh and re-train our existing partners and steer them towards a solution-oriented approach.
IDM: Managed Content Services (MCS) were also announced in 2017. Has MCS been launched in this region? If so how does this work?
LDC: This is something that was begun in Europe in 2017 as it complemented our existing partnerships with some MFP vendors that also sold Managed Print Services. We are looking to develop similar relationships in this region in 2018 and expect to make announcements over coming months.
Our Managed Content Services provides a solution that can give you a better understanding of your total imaging costs, provide control across your entire capture infrastructure, enhances efficiency and effectiveness, improves Service Level Agreements (SLAs) and drives real sustainable savings.
We will provide vendor-agnostic maintenance and life-cycle management of legacy devices, along with custom repair and maintenance and professional services.
IDM: What changes do you see for the rest of this year, in regards to the company overall?
LDC: The market has responded overwhelmingly positively to the Alaris S2000 Series launch and the intelligence that was incorporated into the S2000 A4 products. You can expect to see these features incorporated into our other A3 scanner lines over time.
Kodak Alaris is still market leader in Australia and New Zealand for Production scanners (44% revenue share, 52% unit share in 2017 according to analysts) and we are now looking to replicate this in the broader Distributed Capture market
The market is moving from centralised to decentralised scanning so the ability to enhance ease of management in these scenarios will be increasingly important.
As a way forward, we are looking at optimising our solutions and ensuring maximum geographical coverage by getting more partners across the globe to support our efforts to accelerate digital transformation for the customers we serve.