RPA in action for Healthcare Invoice Processing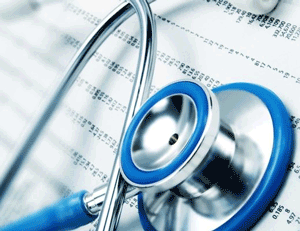 One of Australia's largest private hospital groups has deployed Robotic Process Automation (RPA) in tandem with ABBYY FlexiCapture technology to overcome a major headache with processing over 30,000 supplier invoices per year.
The company is a leading provider of high-quality health care services in Australia and New Zealand with more than 15,000 staff.
The solution deployed by Mindfields Australia employs RPA bots from Automation Anywhere to process a wide variety of invoice formats received from over 8,000 individual suppliers. Previously more than 40 fulltime staff were employed to manually identify invoices that arrived by email, sort them into PO and non-PO invoices then process them in to the company's Oracle financial software.
The automated process now identifies invoices as they arrive in a shared email inbox and ABBYY FlexiCapture then captures the data into Excel. The Automation Anywhere bot is then able to log into Oracle and input the PO-related line item data and perform validation. For non-PO invoices, the bot inputs the line item data and sends the invoice for authorization.
Mindfields Australia Managing Director Mohit Sharma said, "The Client processes were routine data entry with major volume spikes during specific periods. Data standardisation was one of the major roadblocks in reconciliation process."
"Mindfields automated the business process as per its RPA Development Lifecycle. The Mindfields team performed user acceptance testing (UAT) and deployed the automated process into production. The client's Finance and Product Control team was trained in BOT usage and exception handling, as a part of supporting their routine operational activities.
"The RPA solution has resulted in a 90% reduction in processing time and 100% accuracy in invoice processing."
Sharma said the successful project demonstrates how the use of ABBYY's AI-powered Intelligent Capture can extend RPA solutions to new processes involving multilingual, semistructured or unstructured documents.
Where automation involves reading an input from a document to decide on the next step, ABBYY FlexiCapture can be invoked to assist in this step:
A bot can call FlexiCapture's Intelligent Capture process (e.g. through an API)
The Intelligent Capture engine processes the document and returns the results back to the bot
The bot selects the next action based on the result
The two technologies can operate in a complimentary fashion with FlexiCapture allowing RPA to pick up its tasks without a person setting off the sequence.
The higher the recognition rate, the more feasible the RPA process becomes. For invoice projects, ABBYY FlexiCapture accuracy is around 70% using the out-of-the-box ANZ invoice add-on and this can be improved to around 90% with further configuration
"ABBYY FlexiCapture provides high accuracy rate and sophisticated data capture and manipulation," said Sharma.
"AI-enabled capture software allows robots to become more perceptive."
Henry Patishman, Sales Director – ABBYY Australasia, said, "Our ability to provide robots with specific "fast start" content intelligence "SKILLS" significantly enhances the extent of business process automation achieved by RPA and reduces the time to value (ROI).  It is great to have RPA specialist partners like Mindfields that are able to bring together best of bread solutions to deliver the best outcome for customers."
For more information about Mindfields, visit www.mindfieldsglobal.com or contact: info@mindfieldsglobal.com
Contact ABBYY at sales@abbyy.com.au or on  (02) 9004 7401