The state of E-Invoicing in Australia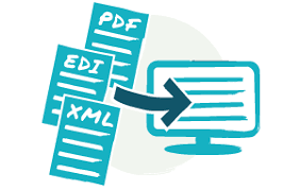 It is estimated that as many as 1 billion invoices are exchanged between businesses in Australia on an annual basis; however only 10-15% of those invoices are e-invoices[1], with the rest remaining paper-based. So, why has the adoption of e-invoicing been so slow in Australia and APAC? What opportunities does e-invoicing offer businesses in Australia?
October 2018 saw the Australian and New Zealand Governments signing the Trans-Tasman e-invoicing arrangement. With the arrangement heralded as the latest milestone in both Governments' commitment to progressing e-invoicing, as part of the Single Economic Market agenda and their ongoing efforts to create a seamless Trans-Tasman business environment.
The objective of the e-invoicing arrangement is to create and maintain a common Australia and New Zealand approach and communication standard to e-invoicing, in order to improve productivity and reduce the cost of doing business, for both public and private sectors, through an interoperable single digital economic market. The agreement builds on the continued work of the Australian Digital Business Council to raise awareness of the benefits of e-invoicing and digital transformation of the back office. But is the Digital Business Council's message getting though? Are the benefits of e-invoicing understood in the region? 
Let's start with the basics, e-invoicing is an automated process of submitting and processing an invoice in a digital format. Integrating the supplier's accounts payable (AP) solution with the seller's accounts receivable solution, for exchanging invoice information electronically in an automated way. This process often includes validation of invoice information, acknowledgement of receipts and some specific business rules.
Using e-invoicing to connect businesses and enabling them to trade electronically is a modern, innovative solution to the paper problem. It's been estimated that paper consumption per office worker ranges between 10,000 & 20,000 sheets a year, with a higher figure likely for accounting and finance industries[2]. The business and environmental impact of paper invoicing also means its unsustainable and hugely unproductive. Organisations can save 1-2% of turnover by replacing paper invoices with electronic invoices and optimising their supply chain[3], so why are so many Australian businesses refusing to innovate to increase productivity and increase their bottom line? 
Simplicity is key
My view is that e-invoicing needs to be as simple as possible for the supplier to use, if you want to ensure high adoption. Historically this has not been the case, and as a result, supplier participation has been impacted. In simple terms, the technical challenge for suppliers has traditionally been too steep, and as a result, suppliers have elected not to participate in e-invoicing initiatives rolled out by their customers. However, recent technical advances have enabled more and more organisations to connect and trade electronically. The most successful approaches have been non-disruptive to the supplier.
A particularly successful approach in Europe is one that takes advantage of methods and tools, which are already ubiquitous and second nature to every organisation, in fact an approach that is already the second most popular way to invoice your customer in Australia today - PDF invoicing.
There are several approaches to PDF invoicing. At a simple level, PDF e-invoicing sees the PDF file act as a carrier and a way for people to visualise the content of the PDF. The latest technology takes advantage of this data layer and maps the invoice data direct from the PDF to an e-invoice structure. In other words, the service is like mapping one flavour of XML to another flavour of XML. What is important in this approach, is that the party receiving the PDF (ie. the buyer) is working with an e-invoicing service provider, who can automatically extract the metadata from the PDF, not by manually entering the data or using OCR.
Instead of supplier needing to print an invoice from their accounting system, pop it in an envelope and mail it to their customer, most modern accounting systems can produce a PDF and have it emailed automatically. In fact, based on our statistics as much as 60-80% of suppliers already do this. Clearly this makes sense, as there is no development and configuration to be done in their accounting systems. You simply modify the email address for your customer and create your invoices, as you used to. The top tier accounting systems, such as Xero, MYOB etc all have this functionality, in an 'out of the box' format.
Germany's ZUGFeRD standard is an interesting approach that embeds the data inside the PDF-A format. However, ZUGFeRD needs to be supported by the sender (ie. the supplier) for it to resolve many of the common barriers to adoption. The obvious difference between that approach and a standard PDF e-invoice with a data layer is that a standard format is supported by all main stream cloud-based accounting systems, which can produce a PDF out of the box; whereas ZUGFeRD requires an accounting system to produce a PDF, with the XML embedded into it.
Where a discussion around PDF e-invoicing becomes important is when we talk about adoption, as it can easily be claimed to be the easiest way to create an invoice. This certainly is the case for an average Australian small or medium sized supplier. In the past, we have seen even the largest companies emailing their invoices.
PDF e-invoicing means that most suppliers can move to e-invoicing without any changes to their own systems. They create their invoice in the system that they currently use, create a PDF and email it over. Simple. For an organisation with experience of working with a traditional e-invoice service provider, the challenge of "removing the barriers to onboarding to maximise supplier adoption" is likely to be viewed as a complex and difficult one. However, as is often the case with complex problems, taking a simple, fresh approach can result in a simple and easy to use solution.
There are many organisations around the world that have realised the benefits of PDF e-invoicing. But it's clear that high adoption of the suppliers that matter is one of the most important factors to a successful common e-invoicing standard. The more electronic invoices you receive, the less paper remains in the business. The quicker you can get your suppliers on-board, the sooner you will realise the benefits.
Why is there often such a low take-up of e-invoicing particularly with small to medium size suppliers?
Well, there are two main barriers to adoption, namely the technical change suppliers must often make to their P2P systems and the perceived financial cost to the supplier. In fact, e-invoicing offers significant value, both to suppliers and buyers.
For buyers, it decreases costs, as they no longer need to use unreliable and expensive methods to capture supplier invoice information, such as scan and capture or manual data entry into their ERP or AP systems. When implemented correctly, it also, eliminates processing errors and as the exchange is completely electronic, reduces processing time.
For suppliers, e-invoicing helps them to receive payments on time from their customers, reducing cost of invoicing and eliminating processing errors. It also often enhances the opportunity to participate in buyer-led payment advancements and dynamic discounting programs.
When the benefits are clear for both sides, and the rest of the world is largely ahead of us; what is Australia doing to increase adoption and to unlock that $28 billion[4] from the economy that e-invoicing is said to realise?
The good news is that alongside the Trans-Tasman e-invoicing arrangement, the Australian Digital Business Council has begun to work with businesses and e-invoicing providers in Australia to introduce standards and guidelines for e-invoicing, with an aim to increase adoption of e-invoicing across Government and businesses.
The Council is specifically encouraging the use of solutions, which lower the entry barriers for e-invoicing and enable rapid realisation of the associated benefits. It is often the case that complex-invoicing approaches require suppliers to comply with set XML or EDI standards, which almost always requires configuration or development work within a supplier's systems. This is obviously costly and time consuming, leading to business cases that only stack up with suppliers that send out significant volumes of invoices. The rest of us are left behind.
The key to adoption of e-invoicing in Australia,
There is no doubt in my mind that PDF e-invoicing can deliver significant benefit for Australian economy and the benefits are shared with both suppliers and buyers of all sizes. An integrated format, via XML or EDI, enables us to build a business case for the largest supplier and buyer relationships, however some of the entry barriers of adoption for middle and small supplier still exist.
Many companies often don't have the resources to modify their system to suit an industry standard, and the benefits cannot be easily realised for suppliers, unless many of their customers are able to support the same approach. Similarly, to addressing the ease of adoption of the supplier, we must look at the benefit case for the buyer, or the customer. The Procure to Pay process, and the level of maturity within a buyer's system, will ultimately determine the level of benefit a company, who is considering implementing an e-invoicing solution, can extract.
In other words, if the downstream process of purchasing and invoicing is manual, paper based and clunky, the benefits from an e-invoicing program will be limited to merely removing paper from their mailroom. On the other hand, if the downstream process is sophisticated enough, the benefit case goes well beyond the paper. Benefits, such as the removal of purchasing and buying risk, significant enhancements in financial reporting, increased overall data quality and compliance, come into play.
So, let's take the Digital Council at their word and adopt innovation to increase productivity. The early adopters have embraced PDF e-invoicing and are moving their businesses forward with the resources they have released.  It's time for everyone else to follow with confidence.  We are living in the past and we will be left behind if we don't.
Find out how e-invoicing can help your business https://www.valtatech.com/e-invoicing-guide/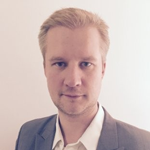 Jussi Karjalainen is founder and managing partner of Valtatech. Jussi has more than 15 years of global experience on development and implementation on technology of e-invoicing and related processes, such as Procure to Pay. He has led the implementations of more than 40 large scale Procure to Pay solutions. Currently Jussi leads Valta Technology Group, a Source to Pay advisory and Managed Services provider specialising in implementing and building value cases for its customer to achieve world class Procure to Pay processes.
---