Our nation's identity: The new cyber frontier
Friday, April 12, 2019 - 13:32
By Anne Lyons, Visiting Fellow, Australian Strategic Policy Institute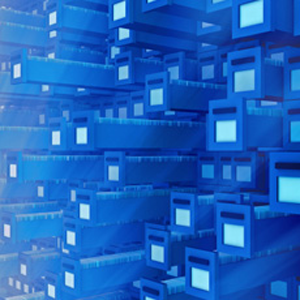 While companies, governments and individuals scramble to protect important data and critical systems from cyber threats, a sleeping national security issue could become the next cyber frontier. In fact, it may already be, and we don't even know it.
Our national identity assets – digital evidence of the nation - are a prime and obvious target for adversaries looking to destabilise and corrode public trust in Australia and change the narrative about who we are and our place in the world.
These assets vary from records of births, deaths and marriages to immigration records and land titles, the decisions of our courts and parliaments and the many stories told on our screens and airwaves through social and electronic media.
Increasingly they are becoming more digital, and if we are not careful and treat them with the care they deserve, a calculated and cohesive attack could be catastrophic.
Throughout history, warfare has damaged and destroyed assets vital to nations' cultural heritage and national identity. While physical damage is often clear and immediate, cyberattacks targeting a nation's identity—its way of life, history, culture and memory— wouldn't have the same physical visibility, but have the potential to cause more enduring and potentially irreparable harm.
In our increasingly digital world, it isn't difficult to imagine the types of cyberattacks we'll be likely to face and the degree of impact on irreplaceable national identity assets.
Consider the following:
The discovery that digital reference legal documents had been altered could bring the court system to a halt while the integrity of the entire system is reviewed.
The deletion, encryption or corruption of information relating to landholdings or births, deaths and marriages would cause widespread societal disruption, stopping everything from property sales to weddings.
A synchronised attack on half a dozen key historical archives—such as our entire newspaper archives, historical photo databases, war records and Indigenous archives—would cause an irreplaceable loss that would be likely to cause public outrage and a great collective sense of loss.
Because we haven't anticipated sophisticated attacks against the organisations holding these assets and because they're generally undervalued, the protections in place are inadequate. And it isn't just nation-states, but cybercriminals and hacktivists who may cause serious damage.
In my report for ASPI's International Cyber Policy Centre, Identity of a nation: protecting the digital evidence of who we are, I argue that our national identity assets are a prime and obvious target for adversaries looking to destabilise and corrode public trust in Australia.
Gaps in our protection need to be addressed. Australian governments—state and federal—need to begin a systematic effort to identify and value national identity data, ensure their protection and that memory institutions charged with their care are adequately funded to do so.
Recent studies by the University of NSW and University of Canberra identified examples of Russian targeting of Australian voters in 2017. Not only our universities, but businesses and governments are under constant cyberattack. Added to that, countries such as Israel, Iran, North Korea, China and the US are also known to have publicly used malicious cyber actions against other nations.
A future frontier for these attacks is likely to be national identity assets, but despite this there's a lack of engagement and awareness in government and the community about their safety and security and the government institutions that hold them.
Our critical infrastructure, defence, border security, privacy, personal information and economic assets attract the headlines, the attention and ultimately the dollars.
There's no strong narrative about the need to protect holdings of digital national identity assets nationally or internationally. Many memory institutions find it difficult to be heard and secure funding, except when the need involves Australia's military history, or when a tragedy occurs, such as this year's devastating fire at Brazil's National Museum.
This isn't just an Australian problem. Institutions and governments internationally face the same issue as truth becomes a victim of information warfare, fabricated news, and increasing and evolving cyberattacks.
Until these issues are addressed, this increasingly 'invisible' vulnerability means that the potential loss of the digital evidence of who we are as a nation remains a sleeping, but urgent, national security issue.
Anne Lyons is an Australian Strategic Policy Institute (ASPI) Fellow and former Chief information Officer and Assistant Director-General with the National Archives of Australia, and a Visiting Fellow with ASPI's International Cyber Policy Centre.
Anne will be speaking at Tech in Gov 2019, co-located with the Cyber Security in Government and Identity Expo shows, which will take place on 6-7 August, at the National Convention Centre, Canberra. For more information, visit www.techingov.com.au
Register and receive an additional 10% off the Early Bird price, using code IDM10 when you book before 31 May 2019. Interested in exhibiting or sponsoring? Speak with James Delliquanti. Get in touch via email james.delliquanti@terrapinn.com, call him on 02 8908 8515 or enquire online