Palisade turns to ELO for Document Control
Friday, September 6, 2019 - 10:50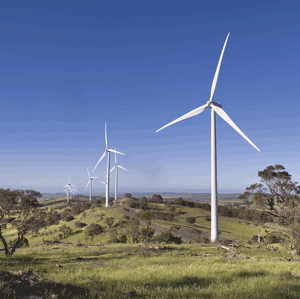 A digital asset management strategy is the foundation to managing an organization's digital assets and information. When that organisation is a $2B management services business running three wind farms, a solar farm, two gas transmission pipelines, a power station and a regional livestock exchange network of seven sales facilities, the challenge is formidable.
Having achieved strong growth since its establishment in 2015, Palisade Integrated Management Services (PIMS) has turned to ELOprofessional to replace a number of legacy systems used for asset management.
PIMS is a is a dedicated management services business with a focus on investment in Australian infrastructure.
It is staffed by an experienced team of infrastructure investment specialists from a range of disciplines including banking, funds management, investment banking, finance, legal and engineering.
The broad range of complex infrastructure under management necessarily led to a huge volume of documents to be managed.
ELO Australia consultants were engaged by PIMS to devise a solution that provided benefit to their internal processes.
Standard features of the ELOprofessional software include multiple options for analysing data in real time, state-of-the-art search technology, and functions for automating processes.
For the PIMS project, ELO undertook a standardisation of the firm's archive taxonomy, which helped to reduce their workload and provide a means to centrally manage permissions and access to documents.
Activities such as filing, numbering and indexing have been considerably simplified and automated, which in turn has led to the ongoing development of automatic expiration notification and the review of existing documents.
"We operate a number of assets which are regulated by strict safety regimes. ELO allows us to clearly demonstrate compliance with these and contributes to the ongoing safety of the assets," said, Wacek Lipski, General Manager Pipelines, PIMS.
The scope of the ELO deployment has expanded as the number of documents imported from legacy systems using ELO's migration framework has grown.
Palisade is also making effective use of ELO Express, a one-button lightweight Web client for ELOprofessional.
Rainer Krause, Managing Director, ELO Australia, said, "Working with the team at PIMS has been a rewarding process. The team's challenge was to implement a document control system that can easily be seen as an industry-wide best practice solution while maintaining highest levels of compliance."
"The introduction of ELO has streamlined our document management process and ensured that all our asset documentation is readily available whenever and wherever it is required. ELO provides us with a robust structure to ensure documents are managed consistently across our asset portfolio, while providing the flexibility to adapt to individual asset requirements," - Wacek Lipski, General Manager Pipelines, Palisade Integrated Management Services (PIMS)