Records Management refresh for Airservices Australia
Friday, February 3, 2023 - 10:14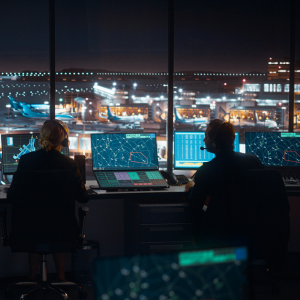 Airservices Australia has issued a Request for Information (RFI) from potential suppliers for the transformation of records management practice. The agency says it is "on a transformation journey to modernise our enterprise technology and uplift existing process, which include the modernisation of its enterprise record keeping capability."
Airservices Australia provides Air Navigation Services and Aviation Rescue Fire Fighting Services (ARFFS) to the aviation industry. 
Airservices has around 3200 staff at two major centres in Melbourne and Brisbane, two Terminal Control Units, and 29 Control Towers at International and Regional Airports. 
The agency is regulated by the Civil Aviation Safety Authority (CASA) and is required to align with regulatory standards for the provision of its air traffic services.
A summary of the current state of records management in Airservices states that overall records management maturity across the enterprise is low.
"Records are stored in various systems and network drives. Supporting information and records management practices (for example, metadata management, access and use standards and controls, classification, and retention and disposal processes) are inconsistently applied and vary between these systems.
"The current technology used to manage records and information across Airservices is siloed and not used efficiently. There is limited integration and automation between the systems used to manage records and information. Meaning users manually move records between systems, when necessary, when and if they know it is required (e.g., from Outlook to the SharePoint, from MS Teams to Orbit).
"Users do not have access to sufficient training and development to increase their records management capability and knowledge.
"Framework, policies, and standards need to be reviewed, revised, and distributed efficiently."
Airservices currently uses SharePoint on premises (2013) and Content Manager 9 as records management systems. It has an M365 E3 and Defender P1 licence and utilises Office in the cloud with no on-prem version, however does host SharePoint in the cloud and on-premise.
"We expect the supplier to carry out assessments to understand the extent of capabilities of our current systems and advise the best technology solution forward," the RFI states.
"Airservices is seeking [to] establish a user centric service-oriented records management service model within Airservices, where the core records management team will provide SME support staff as required along with assurance to the organisation on appropriate records management against regulatory and legislative requirements."