BOM Launches into the Cloud
Friday, May 26, 2023 - 10:14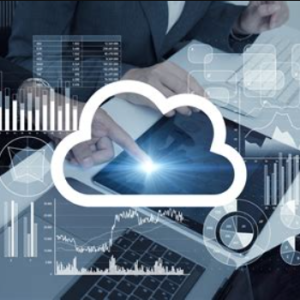 It may have difficulty predicting their arrival at times, but Australia's Bureau of Meteorology (BOM) has determined that cloud is the future of Enterprise Document and Records Management, taking up a half-million dollar hosting deal with Micro Focus Australia.
The one-year deal from May 2023 will see the BOM move from its on-premise deployment of Content Manager to a licensing and hosting arrangement with Micro Focus, now a part of OpenText.
The agency had originally advertised for a simple CM version upgrade in March 2023, but has obviously been won over by the promise of a hands-off externally managed cloud EDRMS.
The BOM is Australia's national weather, climate and water agency. Bureau staff are located across Australia, on remote islands and in Antarctica. The Bureau's Victorian Office in Docklands, Melbourne, is a centre for administrative and operational activity, and provides overall national strategic planning, management and coordination of the Bureau's services.
As at 30 June 2022, the Bureau had 2161 total staff, including 1456 ongoing staff, 235 non-ongoing staff and 470 contractors.
Content Manager Cloud is a fully managed, cloud-based, ISO27001-certified platform provided in a SaaS model.
Another large agency to opt for CM Cloud recently was Transport for NSW, the agency responsible for the state's transport network.
It is underway with a major shift in its information management strategy, in a $A4 million migration to Micro Focus Content Manager Cloud.
The global market for cloud ECM solutions is expected to reach $US55.68 billion by 2025, growing at a CAGR of 15.7% during the forecast period of 2020-2025.