Data privacy concerns preventing Business GenAI uptake: IDC
Friday, September 15, 2023 - 10:09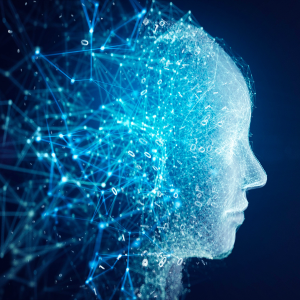 The number 1 most frequently cited roadblock to adoption of Generative AI (GenAI)is concern about releasing the organization's proprietary content into the large language models of GenAl technology providers, according to a just published IDC report.
IDC conducted a market research study, underwritten by Box, that surveyed over 400 business and IT decision makers, from large and mid-size organizations across industries and geographic regions.
Results of IDC' research highlight the benefits of a unified approach to the management of unstructured data as a foundational capability in driving value in the age of Al.
Organizations expect to gain several benefits from GenAl. An underlying theme of these benefits is improved productivity - in business process optimization, creative content generation, human-computer interaction, knowledge creation and sharing, and other areas.
In IDC's 2023 CEO survey, 61% of North American CEOs and 78% of European CEOs said there is an expectation to reduce the "run" part of their IT budgets to fund the new "build" initiatives in 2023. Organizations that don't take advantage of this new opportunity risk losing ground to competitors.
Some specific use cases of GenAl included:
• Identifying risky clauses in a contract
• Triggering a realtime business process via Al-extracted metadata
• Providing greater security at scale via Al-automation replacing manual interventions
• Quick search and validation of 3rd-party financial records to determine if a potential customer is a good fit for an offer
• Assessing the intent and tone of an email to determine the correct workflow
When asked about the biggest roadblocks to GenAl adoption, half (49%) of respondents noted concerns about releasing their organization's proprietary content into the large language models of GenAl technology providers, and almost half (47%) of respondents cited lack of clarity about intellectual property rights around the content used to train large language models.
The third most frequently cited roadblock to GenAl adoption is managing employee perceptions about automation of existing job functions (41%).
"As the excitement about the potential of GenAl has grown, so has the realization that its effectiveness depends on strategic management of an organization's unstructured data," the report concludes.
"Both GenAl and classic Al use cases depend on various Al models trained on a mix of internal, proprietary unstructured data and external open data.
"Whether that means training new models on long-form text, video, or image files, the expectation is that technology leaders develop a strategy to identify, classify, and unify all the available unstructured data in a secure manner and make it available to Al and data science experts without the risk of intellectual property leakage.
"Half (50%) of our survey participants told us their company's unstructured data is mostly or completely siloed. A quarter (25%) of organizations rate themselves as not being good at knowing and/or cataloging all the sources of unstructured data across the organization. That isn't surprising when you consider that the typical employee regularly uses 37 software tools for their day-to-day work activities, and 70% of those are used to create, consume, or act on unstructured data. That introduces significant complexity into the work environment."
In fact, the top-ranked issue for organizations was the fact that the number of connections or relationships between various unstructured data sources and/or repositories is growing faster than employees' ability to use/process/manage them. Twenty-eight percent of survey respondents noted that the fast growth of connections or relationships between various unstructured data sources and/or repositories was a top challenge for them, while 40% find it difficult to integrate unstructured data technology with other technologies.
"In 2022, 90% of the data generated by organizations was unstructured, and only 10% was structured. That year, organizations globally generated 57,280 exabytes of unstructured data — a volume that is expected to grow by 28% to over 73,000 exabytes in 2023.
"Unstructured data, or content, is mission critical for organizations. It is integral to supply chains, where it is in purchase orders product inventories, and import/export records. It is in sales agreements, marketing content, contracts, patents, movie scripts, patient treatment notes.
"It exists in financial earnings reports and employee performance records; it represents the core of design and engineering documents, product specifications, and product roadmaps. It constitutes the overwhelming bulk of human communication in the form of emails, meeting transcripts and notes, presentations, and instant messages.
"Perhaps most importantly, most of our knowledge is captured, curated, and shared in the form of unstructured data. Content is therefore essential to running a business, enabling organizations to embrace complexity, manage business risk, and increase business productivity in the era of data and artificial (Al)."
View the IDC report HERE