Aussies face up to record challenge
Stuart Finlayson asked three Australian organisations how they are facing up to the challenge of records management for in the transition from paper to digital documents.
The State Records Department of New South Wales (State Records) is the NSW Government's archives and records management authority. It manages the NSW State archives collection, sets the rules, and provides guidance on the management of official records. Its off-budget Government Records Repository (GRR) provides records storage services to the public sector.
Cassandra Findlay, Senior Policy Officer, Government Recordkeeping, is a leading voice on the challenges of records management in the digital age.
Findlay says that the ever increasing volume of digital records in government makes the implementation of routine disposal practices more important than ever.
"The argument that all information can be retained forever because 'storage is cheap' is not a reasonable one in the face of the information explosion, increased expectations of openness in government, and the complexities of migrating a wide variety of formats forward, as systems change. In 2008, Diane Bryant, the CIO of Intel, predicted that her company would double its storage costs by 2012, and she said this was unsustainable."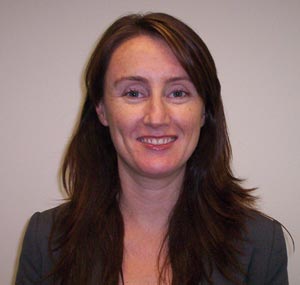 Effective management and disposal of records in both paper and digital form - according to State Records - starts with their capture into recordkeeping systems, to enable organisations to differentiate between valuable business records and information that can be deleted or destroyed to free up space or improve system performance.
"It is important to remember that the scope of digital information that can be better managed in record-keeping systems is not limited to unstructured, 'document' type information", notes Findlay.
"Government organisations in NSW are implementing recordkeeping strategies for a wide range of information types, from the products of Gov 2.0 activities and online community engagement, to business systems information and data created 'in the cloud'."

Of course, as Findlay points out, disposal is not just about getting rid of information it is also about knowing how long to retain information.
"Many digital records will be being required for a long time (such as digital plans of major infrastructure). So, just as it is important to destroy those records that are no longer required, it is important that those records that are retained long term are protected from loss or harm. In the paper world this usually means secure storage, climate controlled conditions and proper housing. In the digital world, records face a different set of threats."
"As a general observation we would also note that the move by organisations to digital recordkeeping affords many benefits to the business - better information sharing, improved accessibility, capacity to integrate recordkeeping requirements with business processes, " adds Findlay.
State Records offers a range of tools and guidance on digital recordkeeping, records disposal and the preservation of digital records on its website at www.records.nsw.gov.au, as well as regular digital recordkeeping news and case studies via the Future Proof blog: http://futureproof.records.nsw.gov.au/ and on Twitter; http://twitter.com/FutureProofNSW
Avoiding Northern Exposure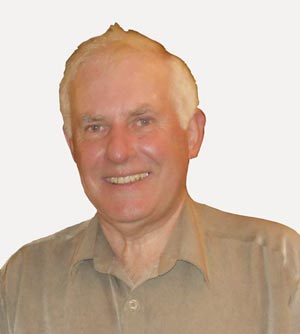 Situated on the northern outskirts of Sydney, Hornsby Shire is a sprawling expanse that stretches from the suburb of Eastwood right to the town of Wisemans Ferry, around 40km to the north of Sydney's northernmost suburbs.
It covers the largest land mass of any of the Sydney regional councils, encompassing around 20 suburbs and about the same amount of rural towns north of the city limits.
Given that at the last count, it was responsible for over 155,000 residents, Hornsby Shire Council clearly has a substantial task on its hands in managing information.
Bob Jackman is the man responsible for co-ordinating records at Hornsby Shire Council.
The council has approximately 400 PC users that access enterprise applications through Councils Online such as Pathway, Masterview, Kronos (for timesheet entry), Oracle applications and HP TRIM. The council has been using TRIM context as a fully electronic system since 2004, the adoption of which, says Jackman, has presented him with a whole set of challenges.
"Training of staff in use of TRIM is a major challenge. Face to face training is being delivered to new staff, but additional online training is being investigated as a means of delivering TRIM training on day one, as well as enabling staff who have forgotten the fundamentals to receive refresher training. Contact management is another issue that is being dealt with by collaborating with Information Systems staff who have overall control of contacts."
Jackman has an interesting approach when it comes to physical archives, particularly when it comes to deciding what to retain and what to dispose of.
"This Council does not have a big issue with physical archives. A lot of old records are still held in archives which are not referenced by the current system, and all that is required to discard them is courage. Because everything that comes into the organisation is scanned, this Council does not have an issue with the physical archives increasing in size."
The council recognises the challenge of getting users to follow records management guidelines and has a plan in place to install TRIM delegates in each operational area that relies on TRIM for its records, explains Jackman.
"TRIM folders are assigned to operational areas, so that TRIM Delegates can then readily see the folders their area is responsible for. Rules for when to use each TRIM folder along with Standard Titling are recorded against the folder. Adherence to titling guidelines and the recording of author and addressee are the main aspects the TRIM delegate is requested to keep a check on.
"Senior Records Officers are responsible for liaising with delegates, and a TRIM resource centre for delegates is maintained on an internal intranet. Information sheets for various aspects of TRIM can be obtained from the resource centre. Another instrument for dealing with the challenges is to continually inform users through the publication of a quarterly newsletter, which is distributed to all staff electronically."
Digital v paper
To avoid being buried under an avalanche of paper, Hornsby Shire Council, like all other councils operating under the auspices of the NSW Government, has a policy in place whereby new paper records that are received and scanned are then registered into TRIM and subsequently discarded after six months, in line with GDA (General Retention and Disposal Authority – administered to the NSW public sector by the State Records Authority of NSW).
Electronic folders are assigned a retention schedule, which is passed on to all documents within that folder. The TRIM records system can identify any document which has not been actioned during the retention period. Such documents can then be purged from the system. This council has not undertaken purging of documents as yet. The same methodology applies to hard copy files.
As for the application of preservation to relevant records in the event or expectation of legislation requiring the council to do so, Jackman says they fulfil this requirement by placing a retention schedule on folders or hard copy files.
Meanwhile, email is responsible for the largest increase in electronic records at the council, with a higher percentage of emails placed in the system each year.
While the proportion of records in Hornsby Shire Council that are unmanaged stands at zero, at least as far as Jackman is aware in any case, neither Jackman or his staff are resting on their laurels, as there will always be challenges ahead and improvements to be made. One notable challenge, says Jackman, is around Web 2.0.
"The sharing of information is always a challenge. Even when an email group is set up, it does not guarantee feedback from participants. If a discussion group were set up on the intranet or internet, take up would still be an issue. Face to face meetings of user groups are also not guaranteed to produce improvement in knowledge, often due to the terms of reference being too broad."
Fishing for information
The Australian Fisheries Management Authority (AFMA) is an organisation of some 230 staff, with a main office located in Canberra and other offices in Darwin and on Thursday Island (this is the main administrative and commercial centre of the Torres Strait Islands, situated off the Cape York Peninsula in far northern Queensland).
AFMA is responsible for the efficient management and sustainable use of Commonwealth fish resources on behalf of the Australian community, and another Australian government body that relies on TRIM for managing corporate, administrative and functional records.
It also uses Finance financials and the Chris 21 Human Resource System.
While AFMA does not have a dedicated EDRMS in place at this stage, plans are at an advanced stage to install an interface or portal to TRIM in the coming weeks, which will provide a single gateway for staff to access TRIM, including remote access. This will enable Google-style searching, requests for file creation directly into TRIM, resulting in improved turnaround for file creation requests, and other features to improve file handling.
"The portal will prepare the ground for achieving EDRM in AFMA by staff learning to use it in a paper-based environment before moving on to electronic recordkeeping", explains Thomas Kaufhold, Records and Office Manager at AFMA.
"AFMA is a small organisation which provides both opportunities and challenges", he adds.
"The main challenge is to have the financial resources to fund initiatives such as EDRM, which can be too costly for small organisations to implement. However, given the small nature of the organisation, the opportunity to 'get it right' is more likely, given hard work and the right strategies in place."

Use it or lose it
Like many other organisations, AFMA has issues with physical archives. It has a considerable backlog of paper records which require disposal action. In 2009 a records disposal program was put into place to help AFMA take control of the situation. Since the program's implementation, some 20 percent of files held in secondary storage have been examined and sentenced for destruction or retention. AFMA expects to achieve similar results in the coming years.
Therefore, at the moment, AFMA is only digitising a small amount of content received by the public or clients. This is expected to increase at a modest rate as resources allow and to meet immediate business requirements.
Kaufhold admits that identifying what to retain and what not to can pose problems.
"Sometimes it is not that easy to identify documents ready for disposal. However, we generally examine files for disposal more than five years old against the AFMA Records Authority issued by the National Archives of Australia (NAA). The Records Authority allows us to make decisions on how long records should be kept and gives us the authority to destroy or retain records under the Archives ACT 1983.
"Disposal action details on files are updated in TRIM. To ensure disposal action is in line with policy and procedures, only Records Management staff take disposal action on files."
A revised Records Management Policy and new procedures have recently been released which provides a solid basis for the training program and the day to day work for managing records at AFMA. Additionally, Kaufhold says the advantage of working in a smaller organisation allows a more personal approach, and records management staff are able to touch base with staff at one stage or another.
"AFMA has a reasonable record-keeping culture, better than most of the organisations I have worked for in the past. Naturally, there are always instances where guidelines are not followed, either by inaction, lack of knowledge or appreciation.
"AFMA management is very aware of the value of good record-keeping and promotes it throughout the organisation. For example, the executive had recently decided that records management training is mandatory for all staff to attend."
No stone left unturned
According to Kaufhold, the AFMA Records Management Policy is quite clear in its stipulation that all records must be maintained in the official recordkeeping system, i.e. TRIM. This includes business-related emails, which must be printed and attached to the paper file.
"Informal systems are outlawed", says Kaufhold. "This is not to say that informal systems don't crop up, as we do come across them from time to time when undertaking file audits or during our daily dealings with staff."
The same level of scrutiny applies to the preservation of relevant records that AFMA may be required to produce through a legislative process.
"The proper application of the Records Authority by experienced staff and ongoing vigilance of changes in business, and other requirements, should result in records being preserved to meet these needs", says Kaufhold.
AFMA has also embarked on significant upgrades to system software, infrastructure and enterprise applications over the last few years. This has resulted in a sharp increase in electronic records or data being captured and processed. This has now plateaued and should remain so over the next few years. However when EDRMS is implemented, Kaufhold says there will be a significant increase in the keeping of electronic records.