SKM engineers a SharePoint future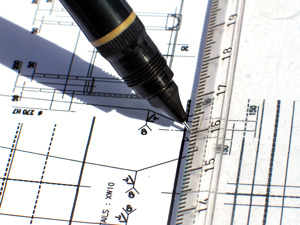 In 2009 Sinclair Knight Merz (SKM) embarked on a global rollout of Microsoft SharePoint to host its corporate intranet, performance dialogue system and other key business applications. The multinational engineering firm needed to replace multiple legacy systems and, following an evaluation of a number of products, it identified SharePoint as its core platform for collaboration and KM for the future.
"The first stage of our SharePoint deployment is as a new document management system, which is the real hub of our business. We create a lot of intellectual property (IP) and that translates into documents such as feasibility studies and project designs that we deliver to clients," said Tony Yortis, group manager information systems, Sinclair Knight Merz.
"SharePoint enables us to search IP content and provides a much more effective and efficient platform for managing documents, both those we use internally and those we deliver to external clients."
Other projected benefits of the new platform include enhanced risk management when providing technical advice to clients as it enables the company to track precisely what correspondence has taken place between different parties.
It will also reduce the overall cost of managing documents. Rather than people having to chase information or reports they may have given a client in the past, SKM will have a central repository of its documents categorised, archived and duplicated across multiple different data centres. This further mitigates risk, provides strong governance across the company's workflows and enables people to be more accountable for what they do, according to Yortis.
It will also facilitate 'virtual teaming' and the development of centres of capability, which will establish how SKM services its clients in the future.
"We can't afford to have one specialised resource in every different region. So we will try and utilise our people and assets as best we can, and move work around to where the right people are rather than flying them around the globe," Yortis says.
Selected pilot sites
SKM initially deployed SharePoint at selected pilot sites throughout the world and for the first time the company is already starting to create a central repository of global projects that many different people can see at any one time says Yortis.
Following a global rollout in 2010 everyone in the company will have access to the system. However, SKM wants to iron out all the change management and cultural issues inherent in such a project before it starts mandating a new system and processes to the organisation. To this end, it is looking to make local managers accountable for selling the system to their teams rather than head office.
"Trying to drive common, harmonised processes on a global basis is always challenging. This project is definitely more about process and change management than technology. So we are spending quite some time to make sure we get the communication right and explain how and why the new system will change the way people work and what that will involve.
"Like many other organisations we are made up of multiple different business units. People have allegiance to their local operations and unit as opposed to naturally warming to the big corporate goal. That is pretty normal human behaviour. Hence with the pilot sites we have found that once we have taken the time to take the end users through the new processes, show them the benefits and explain the big picture, people are on board," Yortis says.
Future stages of the project include adding extranet capability and the ability to exchange documents with subcontractors and clients as well as integrating SharePoint with other systems such as SKM's engineering and computer aided design (CAD) packages.
Arvind Sampath, Applications Manager - Knowledge Management and Collaboration at Sinclair Knight Merz (SKM), said it was "really critical we deliver the right platform."
With its global reach, the company needed to ensure distributed project teams were looking at same repository of information.
"We need knowledge accessible anywhere at anytime," said Sampath.
In 2007 SKM made some early attempts with SharePoint 2007, however the results were disappointing. Beginning with a "build it and they will come" approach, the initial implementation on a single server was never going to satisfy the demand for SharePoint in the organisation.
"We hadn't engaged key stakeholders, and we didn't have SharePoint literacy," notes Sampath.
"We had lots of solutions, but we were creating silos that were difficult to manage and so we needed to consolidate."
"Knowledge management and collaboration must be viewed strategically and the platform needs to be viewed strategically too."
Subsequently a renewed effort was made to tightly define the business requirements in 2009.
SharePoint 2007 was harnessed to provide communities of practice, using Team Sites. A new intranet was also rolled out.
The SKM team delivered a repository for technical documents and a project collaboration space able to handle as many as 500 simultaneous projects underway at any one time. A performance management system was also built on Infopath and Workflow, as well as phase 1 of a document management solution.
Migration of intranet content from a Web CMS is being undertaken manually as a way to cull and classify content.
"Where staff have invested a lot of effort into folder structure and fileshares, we let them migrate it into SharePoint if they want which at least gives them a collaboration platform, we don't worry about reclassifying it in order to make that process easier for them," said Sampath.
SKM's longer term SharePoint strategy will be to provide greater integration with enterprise applications. This will enable line of business data to populate documents, and also give non-core users access to financial data, for instance, without going into the financial system. SKM is currently upgrading to SharePoint 2010 as it believes that this platform will enable it to deliver on this strategy.
The SharePoint team at Sinclair Knight Merz has worked with many stakeholders in the business to help define the strategy.
SKM also established partnerships with outside vendors to assist with implementation, after taking individual projects to tender.
"Vendor partnerships were critical," said Sampath, "and helped create a competitive environment with internal IT."
CSC Australia won a role as prime systems integrator to implement Cadac Organice, a SharePoint based solution for engineering document management and document control.
SKM is using Organice Explorer to manage its project documents including CAD drawings, Office documents and e-mail, and Organice Transmit to distribute documents to external recipients using transmittals.
SKM will deploy Organice as a standard desktop application to almost all SKM people across the world. SKM also plans to use its document management environment in its joint ventures with project partners.
"We learnt early is that SharePoint is not a document control system," said Sampath, "it doesn't have any document control principles in it. Cadac Organice gives us some of the control functionality, and we have got that vendor to customise their solution to provide document numbering.
"It gives us a really powerful transmittal engine and CAD integration capabilities that sits on top of SharePoint and the next version of the product will provide some additional document management capabilities.
Sampath now heads a team of 12 SharePoint specialists at Sinclair Knight Merz.
"We let the business understand what SharePoint can do out of the box, but when they want a site we go and ask them why, and get it down on paper. We need to understand all the processes, information flows and systems in order to give everyone in the organisation a 360 degree view of entities in organisation."
According to Yortis, KM is hard work and involves a learning process, which SKM is currently going through. And despite the projected benefits of SKM's SharePoint deployment, Yortis thinks it is always difficult to make the business case for KM given the intangibles it involves.
"How do you justify staff efficiency, productivity and risk management in terms of a return on investment? You can make some assumptions but it's always debatable."
Rather, Yortis prefers to take the perspective of how the company could be exposed to loss of reputation and possible litigation without solid quality controls in place, the business opportunities that would be lost without a KM system, and how being able to share and reuse knowledge ultimately improves the organisation's profitability.
"With SharePoint we are creating Communities of Practice where, for example, the electrical engineers, the mechanical engineers and the hydrologists submit their papers and their know how.
As standards change within our industry – and they do change quite rapidly – we are able to share and pass on that knowledge to our other practitioners. So the next time we have a particular problem to resolve or a new project we don't have to keep reinventing the wheel," he says.
This article was originally published in Delivering Successful KM Projects: A Best-Practice Guide, by Keith Power, Ark Group Australia. It includes additional content presented at the Share2010 Conference in Sydney in December 2010.