Catholic schools fly into Google cloud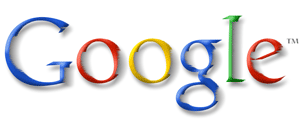 By the end of this year 300,000 of Australia's Catholic School students and 30,000 teachers will be using the Google Apps platform, under a program announced Catholic Education Network (CEnet).
Google Apps will be implemented at 740 sites in NSW, Queensland, the ACT and NT who are being provided with free access by Google.
Many staff and students are now making use of Gmail and additional tools within the Google suite including Google Calendar, Docs, Groups, Video and Sites, can be switched on as required.
Writing on the Google Apps blog, Ian Gregory, Manager of IT Systems for CEnet, said, "CEnet's members wanted to move to a next-generation messaging and collaboration platform that went beyond the realms of just plain old email.
"We have always been aware of the challenges involved in deploying services on a grand scale – IT in education is a big operation that is often underestimated. Naturally, maintaining systems of this scale requires a significant investment in time, cost and effort. The need to apply regular updates and patches, manage storage, plan for capacity and maintain individual staff and student access was something we dealt with on a day-to-day basis and something we believed was far more complex than it really needed to be.
"Working with our members, we decided to look for a solution that would establish a centralised resource for communication and collaboration and ultimately reduce the risk and cost of our on-premise services. Importantly, any solution needed to be aligned with a virtual learning environment paradigm that would evolve to support the learning initiatives of our members. It also needed to accommodate the expectations of the highly tech savvy generation Y and Z students who expect the same level of technology access in the classroom as they have at home.
"In the end, we selected Google Apps; its cost effectiveness, time-to-deploy and inherent capabilities were the key drivers behind the decision. The cloud computing solution lowers our management overheads, maintenance costs and effort. Importantly the functionality of Google Apps' is also valuable and we can, and have, readily extended the system by utilising the Google Apps Marketplace. We also have the assurance that we're staying in touch with the most up-to-date technology and meeting the needs and expectations of our students. As Google is constantly innovating, so are we.
Gregory also wrote, "As the IT managers and service providers, we have reduced the number of physical servers or virtual machines from over 30 to just the four. The whole IT ecosystem requires far less maintenance and the constant innovations and upgrades from Google do not require patches or hands-on IT staff time. CEnet, like the community it serves, is constantly changing. We are delighted with the benefits our decision has delivered already and know Google Apps will evolve as we do. "