NZ Council automates with Laserfiche Rio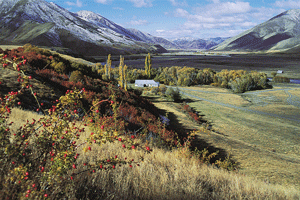 Hurunui District Council is a New Zealand local government authority for a rural population of 10,000 located 30 minutes north of Christchurch, the largest city in the South Island of New Zealand. Two years ago the council identified a need to replace its ageing Alchemy document management system with a new solution that included electronic records management capabilities.
The Council faced an influx of documents and service needs that its previous document management system, Alchemy, couldn't handle. To build a stable, long-term content management plan for the its 60 employees, the Council turned to Laserfiche ECM
The introduction of New Zealand's Public Records Act in meant a solid records management platform was required.
IT Manager Scott Linton said the new system had to handle electronic document and records management users and interact with the council's core systems, a New Zealand developed platform from Napier Computer Systems.
"Laserfiche Rio ticked all the boxes for us with the ability to have test servers and multiple repositories. It provided the right level of functionality for a modest price," said Linton.
In fact, purchasing Laserfiche prompted the organisation's IT department and business units to collaborate on new, more efficient ways of structuring business processes.
Laserfiche's own scanning and capture solution is being utilised to automate invoice processing and introduce digital workflow. The council's Ricoh MFDs scan directly into the Laserfiche system.
The Import of a terabyte of content from Alchemy has been problematic due difficulties with transferring metadata and taxonomy. This had delayed the migration of group drives, however with the Alchemy migration completed this project is now underway.
"We have used Laserfiche's Workflow Manager to develop a workflow for handling incoming and outgoing mail as well as watch a directory for consents and licenses then imports them into Laserfiche and applies a template," said Linton.
Data entry is being minimised by use of Automatic document indexing using Laserfiche Quick Fields, a high-volume data processing tool. The council is keen to explore the possibilities of Laserfiche mobile solutions that provide browser or tablet access to content, initially for building inspectors and compliance officers.
Hurunui Council is concentrating on the core implementation and roll out at the moment but keen to explore using Laserfiche Forms to allow online form submission to kick off related business processes within Laserfiche.