NZ Finance firm adopts Ephesoft Capture Technology
Motor Trade Finance (MTF), a leading provider of vehicle financing in New Zealand, has selected Ephesoft's Transact platform for document capture and analytics.
MTF, established in 1970 and specialising in recourse finance, offers financing through auto dealerships and franchise partners across New Zealand. Systems integrator Future State Systems are delivering the platform and meeting MTF's exact technical requirements.
Ashley Ross, CIO at MTF, said, "We saw the value in Ephesoft's platform. The system will expedite our processes, drive efficiency, and can categorise and classify all our data so we can easily access it. We are in the final stages of implementation and all indications are promising.
"We expect that Ephesoft will reduce the error rate and workload by virtually eliminating manual processing. So far, Future State Systems is doing a great job of deployment," he said.
MTF generates a high volume of paper and electronic documents and will use Ephesoft's platform to capture, extract, classify, review, validate and extract data to streamline their loan processes. On average, MTF is processing about 4000 loans per month, generating more than $NZ1.5m every day of the week.
Future State Systems will implement and configure Ephesoft Transact to capture and classify over 45 different document types (paper and electronic based) including loan application forms, data from emails, bank statements, utility bills and driver licences.
The system will then extract data from documents and use database lookups to assist MTF in ensuring compliance requirements are met. Once the metadata is extracted, the data along with the document images are exported to FileNet, their document management system.
Ross expects that Ephesoft will automate 75% throughput of their documents, at a minimum. Through Ephesoft's patented machine learning algorithms, they expect that number to grow over time.
Ephesoft Transact, a more robust system, also replaces IBM Datacap, which was previously used for OCR capture. The old system required a full-time person to manually categorise and file loan documents and other supporting documents into FileNet.
MTF plans to utilise Ephesoft's Advanced Reporting module to gain insight into performance levels and alert them of new document classification types.
"Ephesoft has customers in over 30 countries, but we're thrilled to announce that MTF is our first client in New Zealand," stated Andrew Rootes, General Manager, Asia Pacific & Japan.
This year, Ephesoft opened an office in North Sydney, Australia to further support the growing Asia Pacific and Japan regions.
"At Future State Systems, our goal is to help our clients to quickly transform their business processes into their desired future state," said, Derek Brand, Managing Director at Future State Systems.
"As a platinum Ephesoft partner, our team includes advanced document capture experts who can implement solutions quickly and cost effectively. MTF has leveraged our willingness to share implementation risk, with a fixed price engagement model that eliminates cost blowouts and encourages rapid deployment."
http://www.ephesoft.com, http://futurestatesystems.com/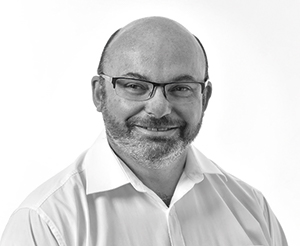 "We are very positive about this project and look forward to a long and promising relationship with Ephesoft and Future State Systems." -  Ashley Ross, CIO at MTF