Newgen Software moves in downunder
Friday, August 31, 2018 - 11:28
Adding to its subsidiaries in the United States, Canada, United Kingdom & Singapore, India's Newgen Software Technologies Limited has now opened an Australian office as part of a concerted push into the A/NZ market. IDM asked the Chairman and Managing Director, Diwakar Nigam, who co-founded the firm in 1992, to outline local plans for the firm's suite of Enterprise Content Management (ECM), Business Process Management (BPM) and Customer Communication Management (CCM) solutions.
IDM: Why has Newgen decided the time is right to enter the Australian market in 2018?
DN: We already have an existing partner network throughout ANZ, however, we see a lot of opportunity within organizations of all sizes across the region. Hence, we recently opened a new corporate office in Sydney. The ANZ market is driving quickly towards digital transformation, particularly in industry verticals where we have domain expertise, such as Financial Institutions, Insurance, Government and Shared Services.  We are ready to aid organizations in ANZ in their quest to reinvent the workplace. Newgen started its journey in 1992. Since then, it has been the heart of digital transformation providing world-leading technologies to help organizations achieve digital transformation goals.
IDM: There are many established local and international players in the Australian and NZ markets, what is the opportunity for Newgen? What is the unique value proposition?
DM: With our passionate customer focus, we have not had a single failed implementation since the time of our inception. This showcases our focus and commitment towards our clients. We have an active customer base of 500+ clients; including Fortune 500 companies. We have been a preferred partner of some of the World's leading Banks, Insurance Companies, Healthcare Organisations, Governments, Telecom Companies, Shared Service Centres, and BPOs amongst others. We are also focused on driving innovation through R&D. Our Configurable Unified Platform allows customers to build their own differentiated applications and processes. It enables a faster go to market with a ready-to-go solution built-in. Unlike an off-the-shelf point solution, this platform allows customers the flexibility and configurability, giving them a competitive advantage over others. We offer new era technologies - RPA, Mobility, Cloud, etc. - which help enterprises to reinvent their workplace. These technologies not only allow our clients to work faster but also help them make their customers happier. Our products are recognized by leading analyst firms including Gartner and Forrester. We have been positioned as a 'Leader' in Dynamic Case Management in Q1 2018, Digital Process Automation in Q3 2017, and Enterprise Content Management in Q2 2017 by Forrester in its Wave Reports.
IDM: It's been over a year since a research analyst firm, Gartner declared that Enterprise Content Management (ECM) was dead and would be superseded by Content Services. And yet in 2018 analysts are reporting that a rising need for securing confidential data is triggering the adoption of enterprise content management software. So where does the truth lie?
DN: Considering the pace at which businesses are going digital, the amount of content produced is growing at an exponential rate. As the world gets increasingly connected, the traditional channels for content production have been supplanted by digital channels which adds to the challenge of content management. Since content is at the very centre of digital transformation, ECM has an integral role to play in this revolution as well. It will enable effective life-cycle management of critical business content, from its capture to disposition. It is here to stay because Content Services are the fundamental building blocks of the next generation ECM platform. Powered by content services, the platform utilizes a micro-services architecture to create rich customised applications. This allows businesses to move away from the monolithic, centralized approach and leverage flexibility and extensive integration capabilities, enabling seamless integration with third-party applications and tools. Further, it also helps to mitigate business risks by ensuring compliance with various regulatory requirements and securing business-critical information.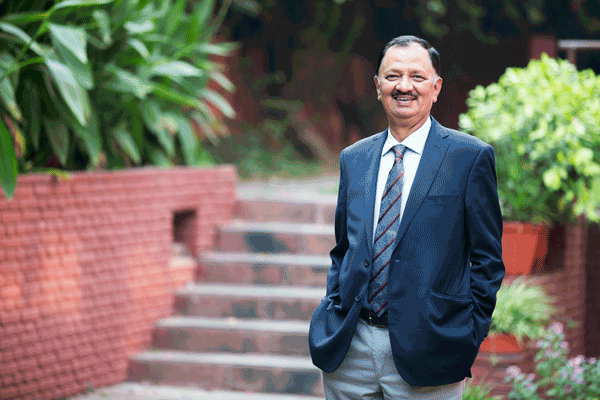 Diwakar Nigam, Chairman and Managing Director, co-founded Newgen Software Technologies Limited in 1992. The company has a footprint in over 60 countries with large, mission-critical solutions deployed at Banks, Governments, BPOs & IT Companies, Insurance firms and Healthcare Organizations. Newgen went public and launched its Initial Public Offering (IPO) on January 29th, 2018 in Mumbai. It is listed in the Indian Stock Exchanges, namely National Stock Exchange (NSE) and BSE Ltd. Newgen's INR 425 crores ($A83M) IPO received a tremendous response and was oversubscribed.
IDM: This sounds very much like a recent document from Australia's Department of Finance regarding a Whole of Government records Management Proposal. Is that something you are looking to be considered for?
DN: Certainly, we have domain expertise in the Government vertical and have solutions like E-Gov, Electronic Document and Records Management System (EDRMS), etc. for the Australian market. Our products are Victorian Electronic Records Strategy (VERS) certified. These help in reducing process delays, accessing and utilizing information quickly to expedite work. We are also seeing upcoming opportunities in niche segments such as energy and utilities in ANZ. Our solutions enable clients with higher efficiencies, shorter turnaround times and reduced operational costs into project-centric processes. Besides, our CCM Suite helps the clients reinvent their customer experience through personalized, content-rich communications; be it pro-active or on-demand.
IDM: What are the key focus areas for research and development?
DN: We, at Newgen, are focused on driving innovation through R&D to expand our solution portfolio. We have a skilled R&D team with deep product domain expertise. Our dedicated in-house R&D team comprises of more than 250 employees with a vision to fuel our technology innovation. Our focus continues to be on innovation and on launching new products/ features creating a highly connected and digital workplace. We intend to continue to enhance our R&D capabilities to create solutions for emerging technologies. As of March 18, we have 37 patents applied; out of which 5 patents are registered in India, 28 patent applications are outstanding in India and 4 patent applications are outstanding in the USA.  
Contact Newgen Sydney office on Phone: 02 90537174 info@newgensoft.com 
https://newgensoft.com/