Health records stay put under Labor
Wednesday, December 1, 2010 - 21:49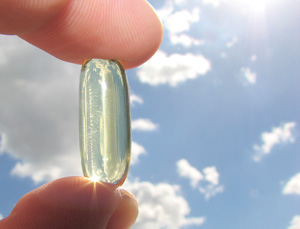 The federal government has signalled it will not be constructing a new national repository for individual heath records as part of its $467M program to deliver a Personally Controlled Electronic Health Record (PCEHR) for every Australian by June 2012.
Instead, it will charge the National Electronic Health Authority (NEHTA) with the task of developing "linkages" between existing data sets held by GPs, hospitals and healthcare organisations.
The Minister for Health & Ageing, Nicola Rixon, told a Conference this week , "I can confirm that the Government is not going to build a massive data repository. We don't believe it would deliver any additional benefits to clinicians or patients – and it creates unnecessary risks.
"Our system will be about linkages of data – much of which exists already in various forms in general practices, at the pharmacy, at a hospital, with the maternal health nurse."
NEHTA has called for proposals from general practice clinical desktop software suppliers wishing to become involved with the first eHealth implementation sites in Victoria, New South Wales and Queensland.
Funding has already been provided to the Hunter Urban Division of General Practice, in NSW, GP Partners Limited, in Queensland, and the Melbourne East General Practice Network Limited.
Work has begun to define the standards to which health IT systems will be expected to conform and which are the key to interoperability between a myriad of different information systems operating in healthcare.
In her speech this week, Nicola Roxon also confirmed the government intends to give individuals true control over what records are made available, a fact that concerns the Australian Medical Association.
AMA Vice President, Dr Steve Hambleton, agrees, "the sharing of a patient's information between health care providers could make a real difference to the quality, safety, and cost of the health care that I could deliver.

However, he notes, "to get take-up of the electronic health record by doctors, the doctors need to be able to trust the reliability and accuracy of the information the record contains so that they can act on it."
"We need to strike the right balance here between the health care provider's need to provide safe patient care and consumer expectations about the role of the information they control in the record when health care is delivered to them.
"It is not realistic to expect that doctors will turn to information put in the personally controlled record by the patient as the definitive source of information on which to base clinical decisions.
"If we look at a world where there is a personally controlled electronic health record - where information may be in 'The Cloud' and therefore truly accessible - it is entirely understandable that those concerns for patients will intensify.
"Unfortunately, if patients have the ability to remove or 'make private' facts that are part of their summary information, they might do so - for all kinds of reasons.
"And if they choose to do so, then the record may becomes useless to a doctor because the doctor could never rely on it," said Hambleton.