Australian ediscovery industry grows up
Most organisations remain ill-equipped to manage information for electronic discovery requests in a timely and cost-effective manner and are exposed to significant legal risks. David McGrath explains the options that are available in Australia to gain assistance from specialist firms in responding to ediscovery requests.
OK, so you've heard about the term ediscovery, and possibly know of Australia's federal court ruling last year that meant all matters above a certain size must be dealt with 100% digitally. It's all very well to dip into the topic casually, but how prepared are you to deal with a real world case of ediscovery? If you were asked tomorrow to work with your in-house legal team or an outside law firm to respond to an e-discovery request would you know where to start?
The cost of electronic discovery in litigation can be high. The penalties for getting it wrong are even higher if evidence ends up being destroyed, compromised or just unable to be produced. In the Unites States, poor information management or ediscovery practices have led to losses of hundreds of millions of dollars in legal cases. On top of that is the potential for damage to an organisation's reputation.
In response, the courts have released new practice notes forcing litigants and their lawyers to get savvy with technology – and manage their documents in litigation more efficiently. In the Federal Court, litigants can be forced to use technology to manage as few as 200 electronic documents if that will make the proceedings quicker, cheaper and more efficient. The likelihood is that if you're a corporate or government organisation caught up in litigation, then e-discovery will be a part of that.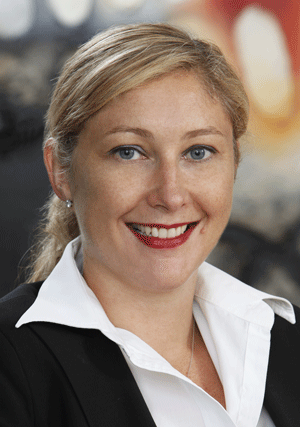 History of e-Discovery in Australia
In Australia, large law firms have been involved in electronic discovery for some time. In the 1990s, the rapid uptake of technology led to voluminous hardcopy documents in litigation. Lawyers soon found that doing even simple tasks, such as searching or sorting large volumes of documents, was inefficient and time-consuming using traditional techniques.
An early implementation of electronic discovery technology in Australia was to number the hardcopy documents and manage the index data (e.g. document number, author, date, type, title etc.) in a database. The index data could then be exchanged electronically by the parties. This was similar to records management technologies in use at that time. In 1990, the $1 billion collapse of the Estate Mortgage Trust led to complex legal proceedings with 12 parties and 750,000 documents. This spurred the development of the Ringtail software suite where the index database was linked to images of the documents. Both the index data and the document images were electronically discovered by the parties in accordance with an exchange protocol. The successful Ringtail product line, now owned by FTI Technologies, is used around the world for electronic discovery.
An electronic courtroom provided by Systematics for the hearing of the Estate Mortgage case was also successful. According to a 1999 Victorian Law Reform Committee report, users in the case estimated that the technology reduced court time, and therefore costs, by 50%.
Despite the significant initial investment in creating these electronic systems (i.e. imaging and indexing each document), in a complex case with voluminous documents, there was a demonstrable return on investment. In the very biggest cases, it was just about impossible to run the case without such a system.
Thus was born electronic discovery in Australia. Court practice notes sprang up around the country setting out guidelines to support this practice.
Internal departments emerged in large law firms to assist the lawyers to manage large cases using technology. Specialist litigation support bureaus, that could provide document processing and software services also evolved to support the law firms and to effectively run the end to end process for smaller firms. The industry became known as litigation support.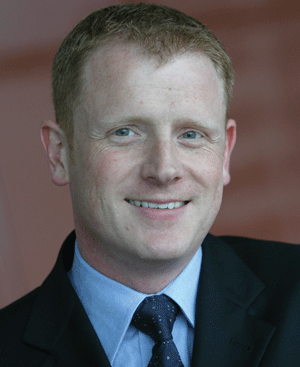 The New E-Discovery Landscape
A lot has changed. With over 90% of corporate information holdings in electronic format and the courts accepting the validity of these sources of evidence, a new form of e-discovery has arisen i.e. the management and discovery of electronic documents from source to production in electronic format.
Discovery of the electronic document has made the process vastly more complex. An example of the newfound complexity is the rise of computer forensics. Wikipedia defines "computer forensics" (aka "digital forensics") as a branch of forensic science pertaining to legal evidence found in computers and digital storage media.
Mark Garnett, a partner at McGrath Nicol, says that a computer forensics expert can examine a computer and then give opinion evidence about how it was used. In combination with other evidence, this can assist a court to make a finding of theft of intellectual property, inappropriate use of a computer or establish that a document is not authentic.
In order to provide that expert opinion with a proper basis, it is imperative to show that the data was identified appropriately and then collected and handled in a way which does not alter the original in any way, shape or form.
A failure to do so could result in the evidence from the computer and the expert opinion being rejected. Garnett says it is also critical in any electronic discovery to identify, collect and analyse data in this way. This is sometimes referred to as a "forensically sound" collection.
Where necessary, McGrath Nicol will use tools such as Encase, Access Data, and other forensic tools supplemented by its own in-house utilities. The firm is increasingly being asked by law firms to look after this initial part of the e-discovery process.
e.law CEO and director Allison Stanfield encourages clients to collect data forensically. Stanfield's point is that, for a minimal additional cost, a forensic copy of the data in pristine form can be set aside. Even if fraud is not indicated at the outset, if issues change, they can revisit the data and analyse it forensically later.
A few years ago, e.law took the step of adding forensic services to its traditional mix of electronic discovery services. Increasingly, Stanfield finds that e.law is retained for consulting and expert reports as well as service provision across all stages of the e-discovery process, including litigation readiness.
e.law also advises organisations that are frequently involved in litigation, how to take steps to organise their documents and streamline the e-discovery process. e.law recently added to its e-discovery capabilities by purchasing CCH's ediscovery software and services business.
e.law offers a range of tools for document review to fit the requirements (and budget) of the case. Some of the new technology it has implemented can be used to help reduce the cost and scope of review.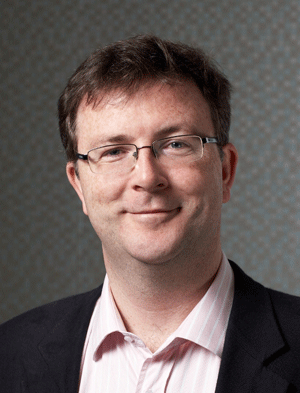 At another established service bureau, Law In Order, director Paul Gooderick says he is currently choosing to stay out of the forensic collection market. While Law In Order consultants can assist in identifying electronic documents they will bring in a forensic expert to collect the data. Once the data is collected, they then get on with what they are good at - processing documents and making them available for review.
The first step is to cull the document set as far as possible before review. Law In Order offers a range of standard filtering options such as date range, keyword and filetype. A range of deduplication options is also available. A dialogue is opened with the client to see if additional filtering can occur. Further tools can be made available to the client to do their own filtering.
Gooderick knows what's at stake. A failure to carry out this process diligently will mean increased costs for the client and frustration for the review team whose time is wasted by needlessly reviewing irrelevant documents. Once the document set is refined, the metadata can be extracted and the documents uploaded into a review tool.
Law In Order offer a range of 'review accelerators' including Equivio's near deduplication, email threading and relevance products.When it comes to review platforms, Gooderick is seeing a trend towards native review. Law In Order has introduced kCura's Relativity to the Australian market and Gooderick says that it is gaining traction.
Utilising Stellents's multi-file viewer, Relativity can save considerable image rendering processing costs by allowing native file review with on-the-fly TIFF rendering for production. Redaction is still available over native files. Another attractive feature says Gooderick is the cost-effective access to concept searching available inside the review platform.
Many of the major law firms have built up their litigation support capabilities and invested in the specialist tools so you can leave it all to them. Typically, they now offer a suite of tools across the entire ediscovery process – with the exception of computer forensics which they leave to a forensic provider.
At Clayton Utz, Jonathan Prideaux heads the Legal Technology Support group (LTS), a cross disciplinary group of experienced legal technology professionals.
About four years ago, the firm changed from its strategy of developing litigation support products internally to using commercial grade products. It took on Systematic's Signature as a review tool and Nuix for analysis, filtering and processing.
Prideaux is happy with the new tools and is currently in the process of upgrading Nuix to an enterprise version. With it, his team can process very large volumes of data efficiently and quickly. Clayton Utz has used it on matters with as little as 10MB and with more than 1TB of data. Prideaux is looking forward to an improved review interface in the new version which will enhance Nuix' use as an early case assessment tool.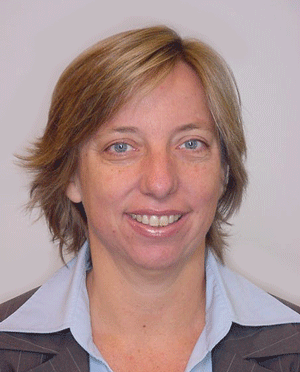 Beth Patterson, Director of the national Applied Legal Technology group at Allens Arthur Robinson, says the firm has adopted a strategy to partner the lawyers and her team at the outset of a matter.
Patterson says it is essential to have an understanding of a client's IT systems in order to provide them with strategic advice on how to proceed. This advice must encompass all complexities arising from a legal, technical and business perspective. Her group often acts as a translator between the various disciplines involved in the e-discovery process.
When it comes to forensically sound collection, Patterson says that it is a question of degree and depends on the circumstances of the case. Applying the rigid forensic procedures proposed by the forensic experts to all data in all matters would be prohibitively expensive.
Allens takes a pragmatic approach and works with its clients to decide the most appropriate and cost-effective collection strategy for each matter. This may be Allens working with its clients using tools to perform a forensically sound collection of data and giving advice of how to document a chain of custody. For very large complex collections or if fraud is alleged or other special circumstances arise, they will engage a forensic provider to do the collection.
In addition to the initial consulting it also provides processing, review and production services which are supported by a whole suite of ediscovery tools. The positive side of using a large law firm for ediscovery is that you get tight integration between the e-discovery team and legal team working on the litigation. They also have the scale to invest in technologies to support their service delivery. The downside of course is that large law firms don't come cheap.
Smaller law firms will be less likely to offer these services in-house. Whilst some mid tier firms will employ a smaller e-discovery team or manager, generally speaking ediscovery will be outsourced. Some law firms may choose to outsource management of the process as well, with the cost of those services passed onto the client.
If using a smaller law firm, it is important to establish whether or not they have experience in this area. This is where independent consultants, bureaus and forensic providers are increasingly offering services. The biggest mistake made by those new to ediscovery is to try to manage the process themselves and skimping on the management costs.
Garnett sees a need for education in this area and pleads for participants to get advice up front. He finds that he is sometimes asked to assist after the initial attempts have failed. At that stage, it is very had to rectify mistakes.
The new kids on the block are the accounting firms and forensic service providers. After providing forensic accounting services to litigants for a number of years, some of the major accounting firms have expanded into computer forensics.
This includes the big four (KPMG, PWC, Ernst Young and Deloittes) as well as many others including McGrath Nicol, Ferrier Hodgson and KordaMentha.
Garnett sees identification, collection, analysis, filtering and processing of data for e-discovery as a natural extension of the firm's work as forensic investigators.
The resulting data is usually handed over to a law firm for review although McGrath Nicol, also provide a low cost review capability for smaller law firms through a hosted version of the ediscovery Tools Reviewer platform.
David Caldwell, Executive Manager, Forensic IT at Ferrier Hodgson, has take a step further into ediscovery services with the purchased of the Clearwell e-Discovery Platform.
After spending some time customising it to meet the Australian practice note requirements, Caldwell says that the firm is pleased with its takeup in Australia.
Although some in the industry see it more as an early case assessment tool, Caldwell finds that in the majority of cases, his clients are using it as their major review platform and producing final ediscovery from it.
Caldwell points out that although clients may pay more for Clearwell up front, overall costs are lower. He's even had a case where Ferrier Hodgson acted on behalf of both parties who shared the data in Clearwell.
Reducing the burden
For Eddie Sheehy, CEO at search specialist Nuix, early case assessment is a game changer. Sheehy prefers to call it a Rapid Investigative Review process.
The strength of Nuix is its speed and scale of indexing. The US Securities Exchange Commission (SEC) has put out a statement claiming it only allows Nuix to tender for its work because it can "do the volumes that we require". Nuix boasts a long list of clients from government regulators to law enforcement, law firms and forensic service providers.
Using Nuix, data can be acquired and indexed fast in a forensically sound manner. It can then be filtered and analysed and made available to lawyers for searching and review.
In this way, lawyers can identify relevant documents early and start to formulate strategies for the matter. Issues can be assessed and even the potential costs of discovery can be estimated. All this goes into the decision mix for the further management of the matter.
Although the service providers approached for this article offer differing approaches to e-discovery, they all agree on one thing – it requires expertise to do properly.
The first step is to get your house in order – now! You can't begin to consider ediscovery until you first know where your data is.
It is not until litigation crops up years after the events in question, that the costs of a failure to manage information, finally hits home, by which time integrity issues may already have been created.
Effective storage, indexing, managing, retrieval and archiving of information is therefore essential.
Now, that certainly won't be the end of your ediscovery challenges but at least you will be starting from a good position. Remember also, if you have not done electronic discovery before, invest in some solid ediscovery expertise at the outset.
While it won't necessarily guarantee a completely smooth journey, it will serve to insulate you somewhat from the bigger risks. Sometimes, it is better not to learn the hard way!
David McGrath is an independent e-discovery consultant with over 20 years experience. He holds degrees in Law and Technology. Through E-Litigation Solutions, David consults to corporates and law firms and publishes an e-discovery blog at www.elitsolutions.com.au