Alaris adds new scanner and software subscription pricing
Alaris has announced a new entry-level addition to its S2000 Scanner line as well as the ability to purchase Alaris Capture Pro Software and the Alaris Info Input Solution as one-year subscriptions in addition to existing perpetual licensing options.
Alaris has developed the new one-year subscription model to offer a lower barrier to entry. Users can pay as they go and align spending with usage of the software instead of investing in a large upfront capital purchase.
According to a survey conducted by IDC[i], the acquisition cost of solutions is the largest hurdle for businesses to clear when automating document-based workflows.
"Alaris is committed to support clients who choose traditional perpetual licenses as well as those who prefer a subscription-based model," said Don Lofstrom, President & General Manager, Alaris, a Kodak Alaris Business.
The new Alaris S2040 Scanner is being offered at a lower price point than the existing S2050 and S2070 Scanners. This new 40 page-per-minute device delivers all the embedded image processing power of the S2000 line but at a more affordable price.
The S2040 features the latest Alaris Perfect Page technology and is bundled with Smart Touch Software. It also supports the Alaris Passport Accessory and the Integrated A4/Legal Size Flatbed Accessory.  
"The Alaris S2040 Scanner offers fast and reliable scanning, versatile media handling, and intelligent, automated features to simplify scanning and optimize business processes," said Lee Davis, Editor for Scanners and Solutions at BLI.
Earlier this year, Alaris won Buyers Lab's Scanner Line of the Year Award for a third consecutive year. "Alaris continues to set the standard for what a scanner needs to be in the age of digital transformation," said Davis.
To learn more, visit the Alaris website.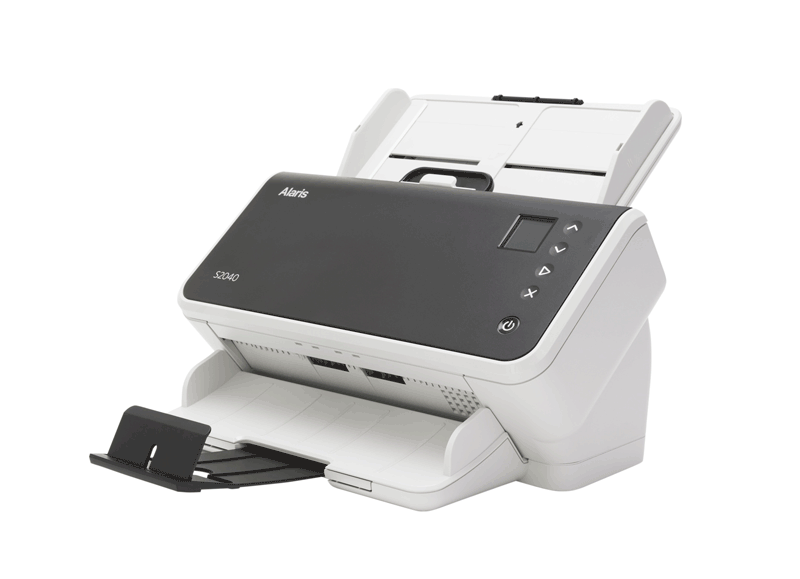 ---
[i] IDC White Paper, sponsored by KodakAlaris, Automate Your Information Capture Workflow, August 2017