FineReader 15 unlocks new PDF editing and comparison capabilities
ABBYY has extended its Digital IQ technology platform with the release of FineReader 15, an enhanced version of its PDF application for Windows that is powered by ABBYY's AI-based text recognition technology. The new FineReader 15 has received paragraph-level editing and layout adjustment in both digital and scanned PDFs, significant improvements in text recognition and documents comparison quality, faster viewing, and easy deployment with modern virtualization solutions.
"Digitizing documents is the first step in a company's digital transformation journey, and PDF has become the standard format. However, even if paper documents are digitized, they are often not accessible or searchable," said Slavena Hristova, Director of Product Marketing at ABBYY. "FineReader gives workers the tools they need to truly incorporate both digital and paper documents into a unified workflow and overcome the pain points of working with PDF files."
Thanks to the newly received paragraph-level editing and layout adjustment, FineReader 15 makes editing PDFs almost as easy as DOCX documents: text flows smoothly from line to line, while paragraphs and pictures can be rearranged to adjust the overall layout.
The new way of exporting document comparison results as a Microsoft Word document with differences shown in the "track changes" mode make collaboration easier, document workflows smoother and faster.  
FineReader 15 boasts even more precise analysis and conversion of tables, better automatic tagging for PDF and PDF/UA creation, and better detection of headers and footers. The application also offers intelligent detection of text-layer quality for digitally created PDFs allowing for more accurate results when converting digital PDFs into editable formats or comparing documents.
Additionally, it delivers up to 55% faster PDF document viewing and opening as well as even higher OCR accuracy: up to 98% overall accuracy for Korean and Chinese, up to 97% for Japanese.
ABBYY FineReader 15 offers accessible tools to collaborate, edit, and reuse digital and paper documents efficiently, thus improving communication and performance in a digital workplace.
To promote a digital working environment, the PDF application also addresses pain points from paper-based workflows such as highlighting, commenting, signing, stamping, redacting, comparing versions, collecting feedback and more.
FineReader 15 is available in Standard ($US199) and Corporate ($US299) versions as well as in volume licensing options for organizations. Visit www.abbyy.com/finereader for additional information on features or to download a trial.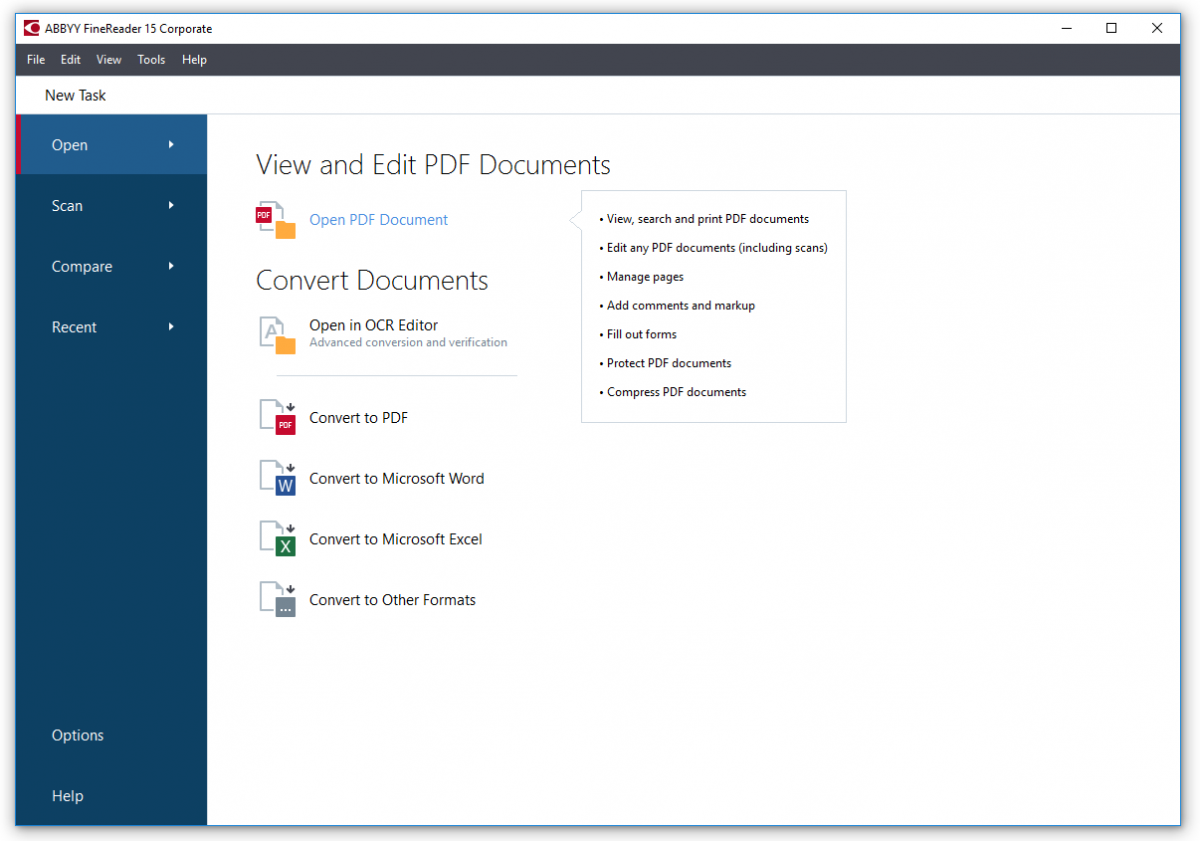 FineReader 15 Home Screen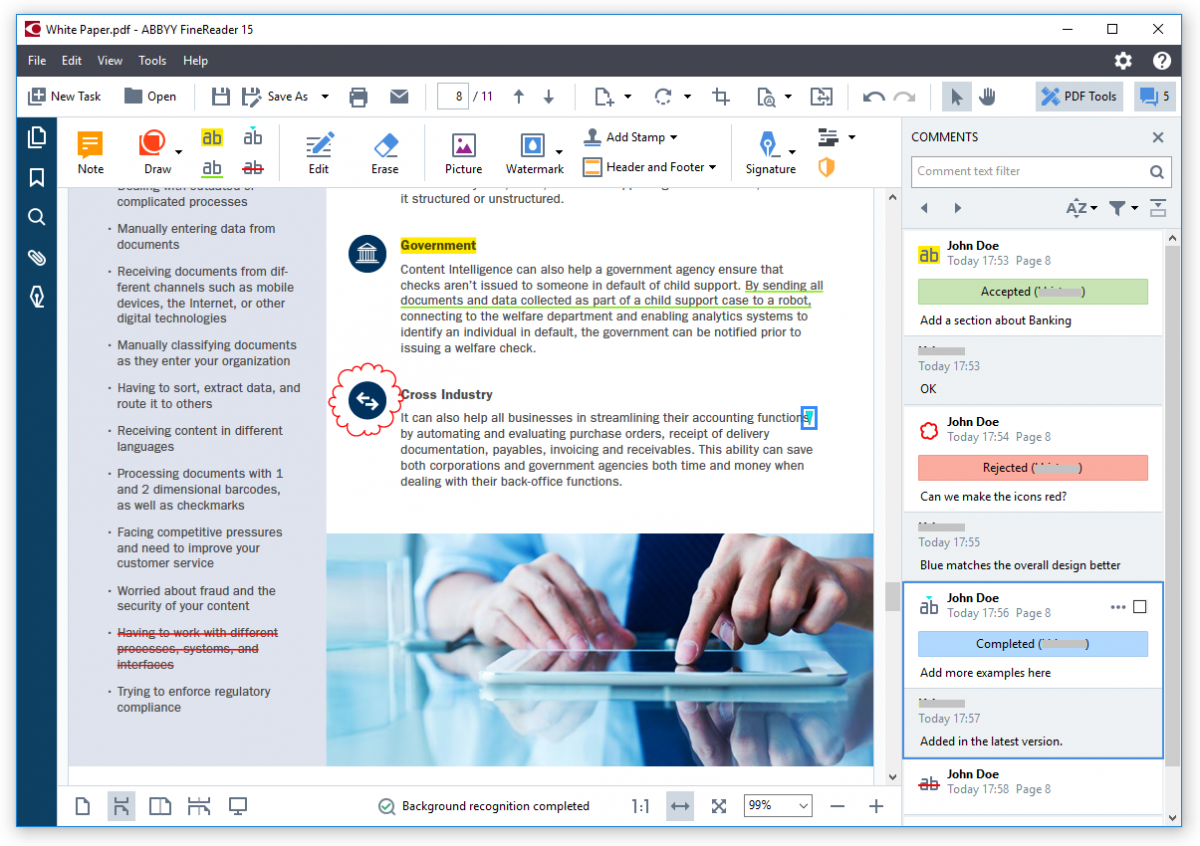 Collaboration and commenting is enhanced.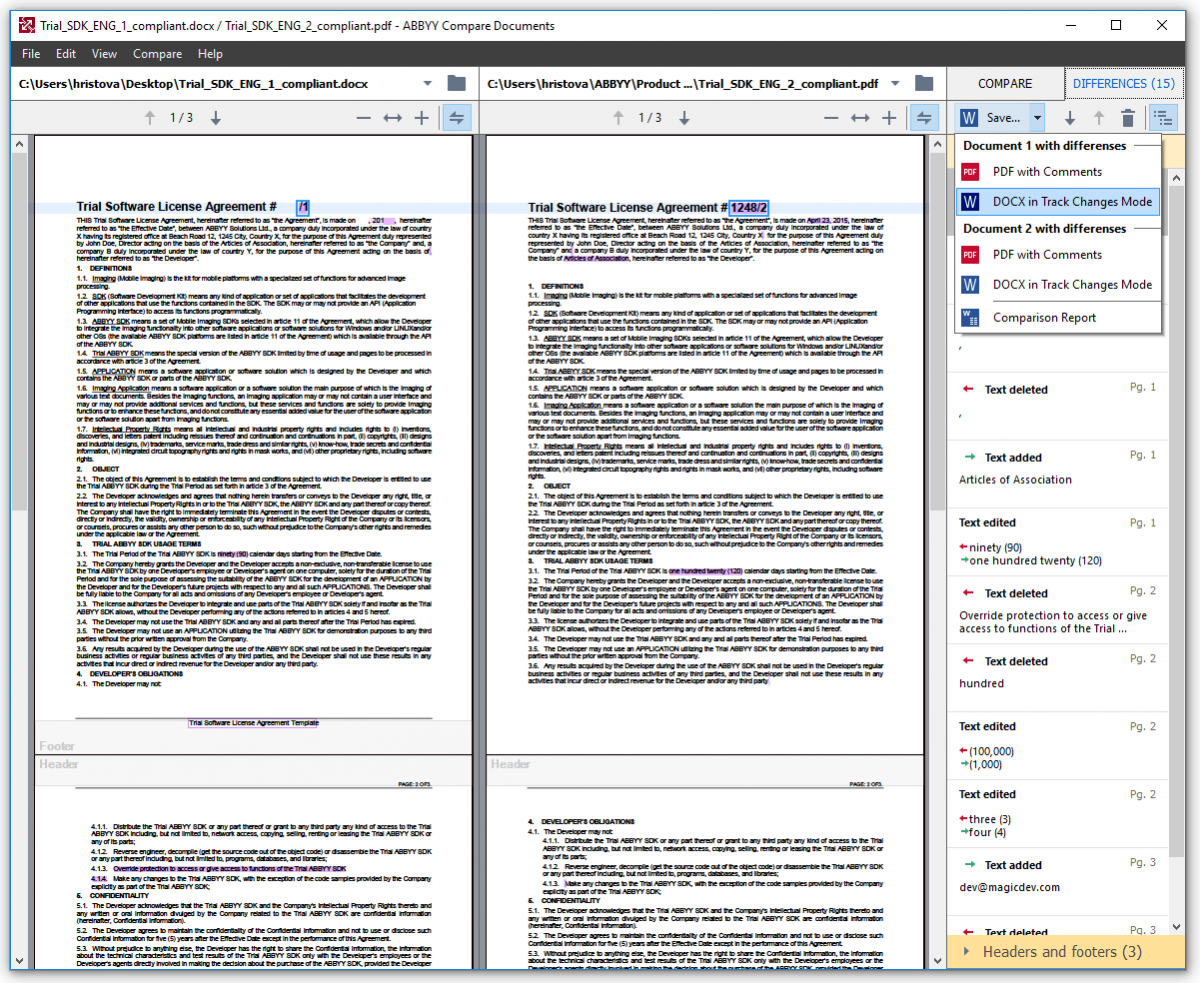 Document Comparison.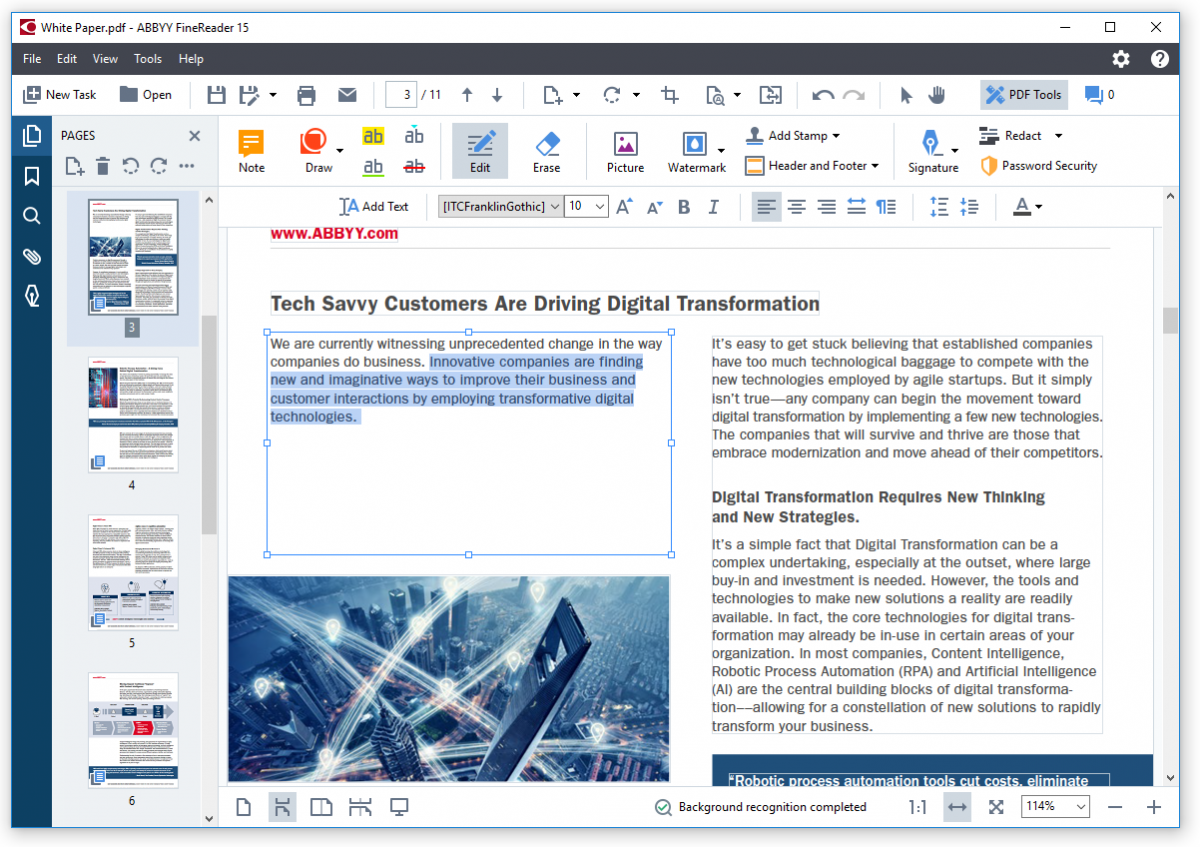 Paragraph level PDF editing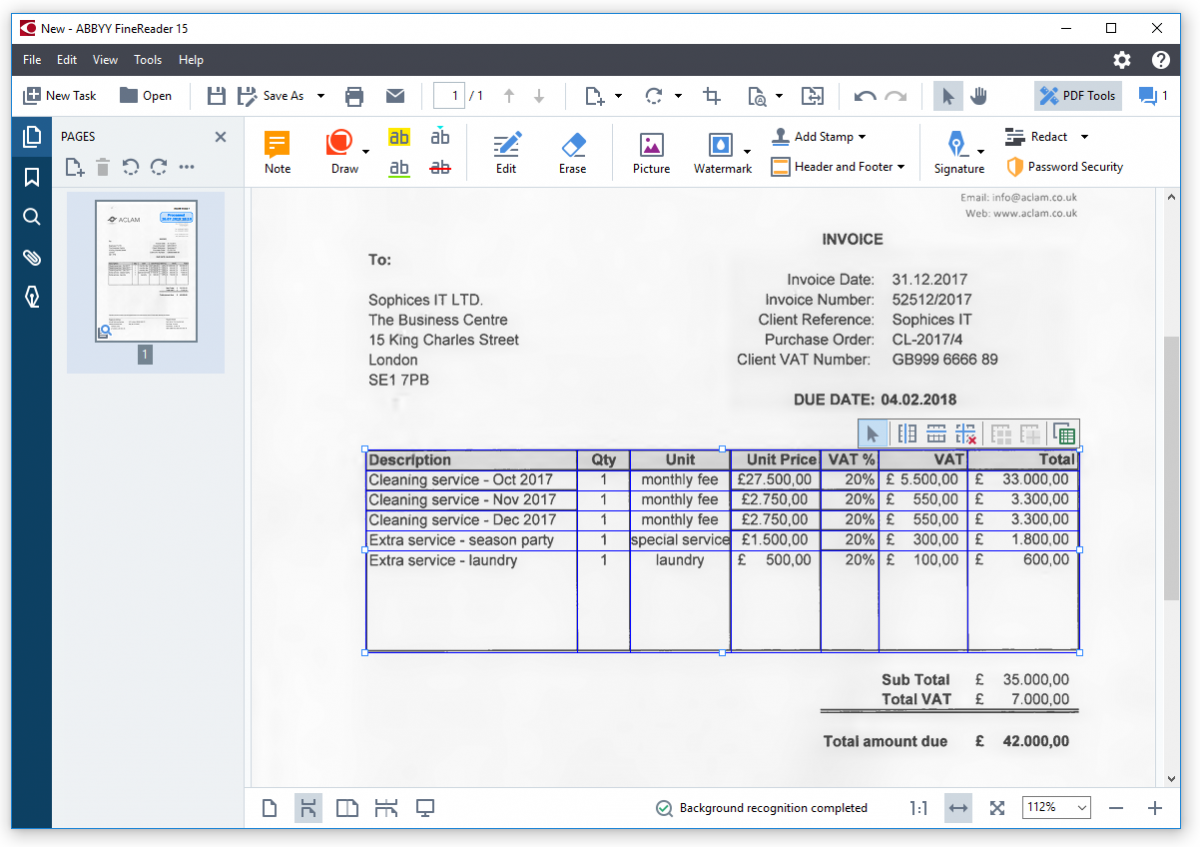 Extracting text from tables.