ABBYY FlexiCapture goes Cloud Native with enhanced Machine Learning
ABBYY has announced the launch of ABBYY FlexiCapture 12 Release 2, offering improved performance and higher processing speeds, with the addition of integrated machine learning and a new native cloud delivery channel.
It promises faster and more intelligent capture, processing and automation whether from an incoming image, email or document stream coming via MFPs, network scanners, e-mails, FTP, web post or hot folders and mobile devices.
ABBYY FlexiCapture is now available both as a core enterprise capture platform and as a data capture component of robotic process automation (RPA) solutions.
FlexiCapture now leverages three classification technologies – image-based, text-based and rule-based - that can be combined into a hierarchical system and intelligent voting mechanism to choosing the best possible result. The new technology delivers optimal straight-through processing performance, enhances accuracy and reduces manual review.
FlexiCapture 12 R2 adds a new delivery channel - FlexiCapture Cloud -  a multi-tenant platform, which is hosted and managed by ABBYY on Microsoft Azure. It simplifies the consumption, deployment, and supportability of an enterprise capture solution.
ABBYY is promising a substantial increase to processing volume and speed compared to the previous version of the software. The FlexiCapture 12 R2 platform can be scaled both vertically and horizontally to support both high volume and fast document processing scenarios, as much as 3 million documents in 24 hours or 2,000 pages a minute.
Multi-tenancy allows several different groups of users to work independently within the system without accessing each other's data and configuration parameters. This makes it possible to maintain data security among the different departments of a large corporation or different clients of a BPO while still managing only a single software installation.
The native multi-tenant architecture is capable of providing public and private cloud-based deployments. This reduces time to market and opens up new opportunities for small and medium sized organizations, who no longer need to invest in infrastructure or on-going administrative costs to access powerful capabilities.
"FlexiCapture 12 Release 2 combines the high accuracy of self-learning intelligent capture technologies with accessibility and scalability provided by Microsoft Azure Cloud Services," said Bruce Orcutt, Senior Vice President of Product Marketing at ABBYY.
"At ABBYY, we aim to facilitate digital transformation delivering easy-to-integrate solutions for businesses, service providers, and software developers, so that they could achieve operational excellence, document flow visibility and ultimately better performance."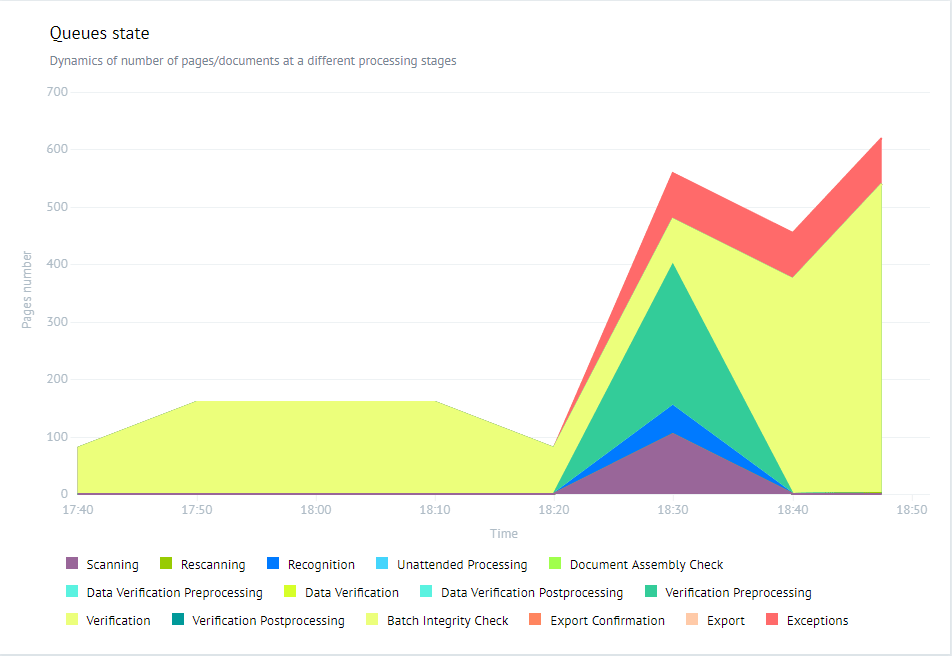 The user can also control multi-server installations, distributed infrastructure, and operators via centralised configuration and management. The Administration and Monitoring Console is now available on HTML5 with a new user interface and new functionality.
The AI technology within FlexiCapture R12 V2 promises to continuously improve capture processing to deliver a faster, smoother workflow, while cutting labour and operating costs. The newly implemented machine learning techniques work in two ways: on the one hand, they ensure quick solution deployment, on the other, boost on-going performance while reducing the need for offline maintenance, system downtime, and costly professional services.
FlexiCapture applies machine-learning algorithms to automatically identify and use the most relevant features from a set of training documents, such as sample inputs, to build the classification model. The system automatically determines which features within a small (>= 10) set of pre-labelled sample documents characterise each document type. During the machine-learning phase, the system automatically tests multiple algorithms and selects the best-performing model and classification parameters for each document set.
New AI based classifiers are trained automatically using the latest in machine learning methods.
Whether processing and classifying structured forms, semi-structured documents like invoices, tax, claims or onboarding documents, or completely unstructured documents like correspondence and contracts, FlexiCapture can automate the task of understanding, separating, and routing Documents, meaning no more manual sorting and labelling.
The ability to process Document Sets is a new feature in FlexiCapture R12 V2. Many business processes use documents that are interrelated because they serve a common purpose. In FlexiCapture, multiple linked documents can now be grouped together into Document Sets and be processed as one complete case file.
This enables the ability  to validate case data directly instead of document data and improves efficiency in complex case management scenarios like customer on-boarding, mortgage application and insurance report processing and claims management. These scenarios imply not only document recognition, but also the need to check if all required documents have been provided (completeness check) and that all of them belong to the same case (continuity check).
ABBYY FlexiCapture 12 Release 2 comes with ready-to-use country-specific document profiles to jump-start the automation process and supports multiple input channels including email, paper, fax, e-documents, and mobile clients for iOS and Android to quickly process documents on the go.
FlexiCapture's robust APIs and progressive scripting enable tight integration with any systems of record and engagement. ABBYY data capture and document processing solutions
smoothly integrate into hundreds of ERP, ECM, CRM, BPM, RPA, LOB and BI systems. Default connectors for UiPath, BluePrism, Pega, Appian, M-Files and Laserfiche are also available.
https://www.abbyy.com/flexicapture/
Contact ABBYY at sales@abbyy.com.au or on  (02) 9004 7401 for any further information.